Human Bill was the definitely human character that has been added to the Chapter 2 Season 7 NPC list in the Fortnite 17.10 update. Many of us have already completed our NPC collection book, but with the new update, we need to seek out two more. We explain where to find NPC #2 Human Bill with the map and directions below.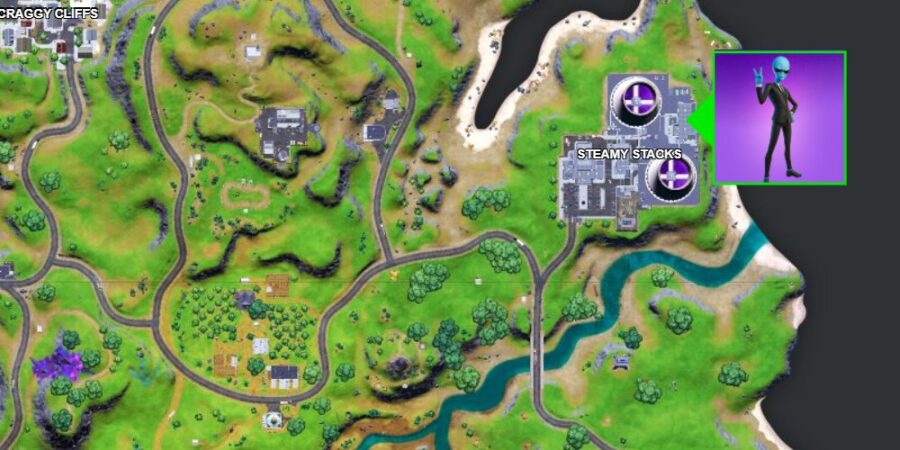 As seen in the image above, Human Bill is in Steam Stacks. He seems to only patrol the building in the northeastern corner of the complex, and can usually be found on the second level. When players approach this area, they should see a small chat icon on their map. They can go to that icon's location on the map to find Human Bill, ready to converse with entirely normal, human conversation.
Related: Where to Find the Alien Artifacts in Fortnite Chapter 2 Season 7 Week 3 - Pro Game Guides
That's all there is to know about where to find this new NPC! If you'd like to use a video guide to find Human Bill instead, check out the video below!
Head on over to our Leaked Skins page and see what cosmetics might drop in the future. The complete guide for the newest season is here at our hub for Fortnite Chapter 2: Season 7 Guide – Challenges & Information!