Fortnite has finally released Superman to the Battle Royale Island not only as a playable outfit, but as an NPC roaming the island as well! This has, of course, caused many players to wonder exactly where to find him to unlock his outfit and cosmetics. In the guide below, we explain where you can find him to get started with his quests!
Related: How to get All Superman Cosmetics in Fortnite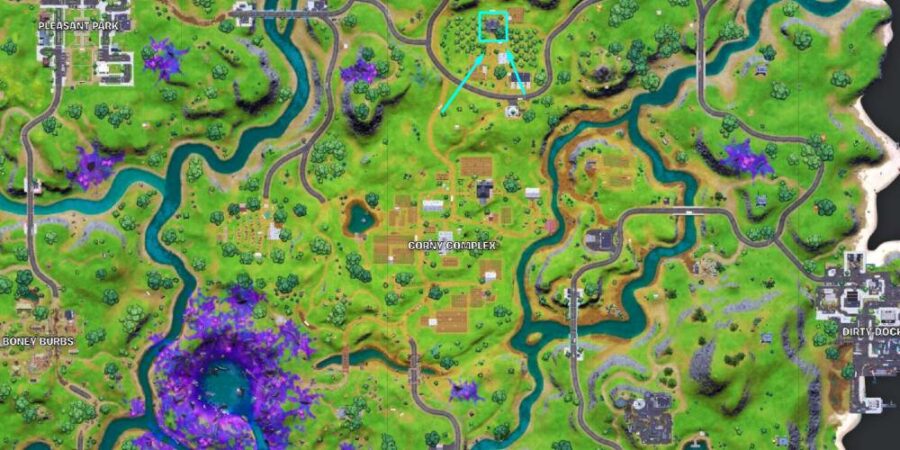 True to his nature, Clark Kent has made his home on a farm. You can find him walking around the house at The Orchard, the landmark directly north of Corny Complex. He is not immediately hostile, so you can approach him and begin talking to him right away.
The image above provides a rough estimate of where you'll find him. NPCs have patrol paths, so unfortunately there is no way to pinpoint his exact location. However, when you go to The Orchard, you can easily find Clark Kent by looking at your map and going to the chat bubble icon (which represents an NPC location).
Clark Kent seems confused about what is going on, and he will offer easy tasks for you to complete to unlock objects from his Locker Bundle. Once you complete five quests from him, Beast Boy, or Batman, you'll unlock the Clark Kent outfit!
For all of our guides to the new season, be sure to check out our Complete Guide to Fortnite Chapter 2 Season 7. Or, if you'd like to see our newest news and content, you can head over to our Fortnite Homepage!