Fortnite Chapter 3 Season 4 is in full swing, and Epic Games added a couple of new items to the game with the latest BR hotfix. The Explosive Goo Gun is a new weapon added in Season 4, and it was featured heavily in the seasonal trailer. This weapon can cover structures or enemies with a volatile substance that denotes shortly after. Naturally, players are eager to know where to find this weapon in the game. Here's where to find the Explosive Goo Gun in Fortnite.
How to use the Explosive Goo Gun in Fortnite?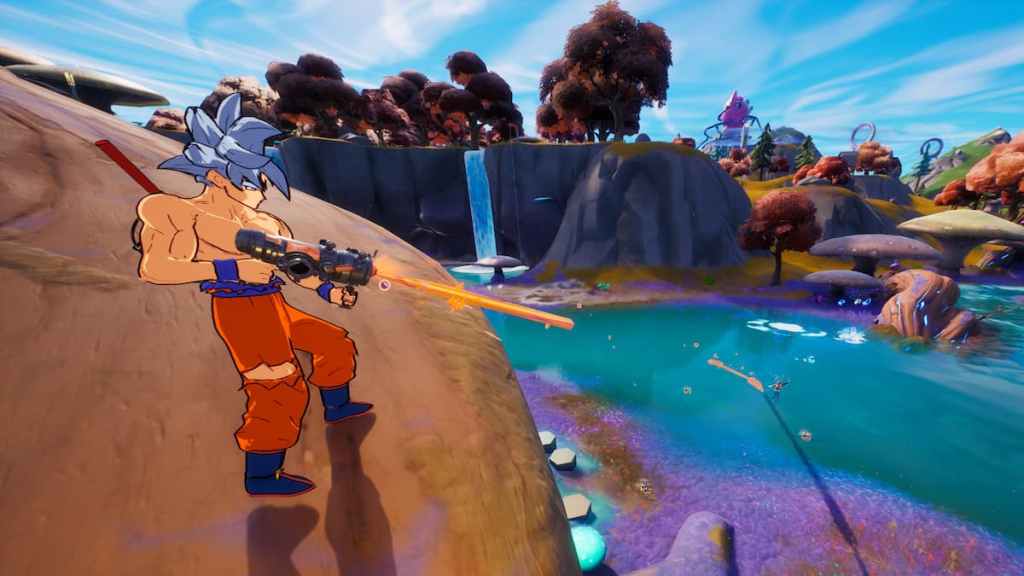 The Explosive Goo Gun can be found as ground loot, in Chests, and from Supply Drops. This new weapon is exceedingly useful, especially when you are outnumbered. You can use this weapon to burn through walls and deal high damage to opponents. It deploys a volatile substance that sticks to surfaces and explodes shortly. The Explosive Goo Gun is a unique weapon as it doesn't have any ammunition pickups. You will find this weapon abundantly across all the major POIs on the map.
The Explosive Goo Gun has 200 ammo, and you'll need to use it up completely before switching to another one. It fires an adhesive fluid-like volatile substance that travels slowly but impacts the surface as soon as it sticks. You can use this weapon effectively to deal high damage to multiple players at once. Each magazine size for the Explosive Goo Gun shoots 20 adhesive substances. With a 20 fire rate, the weapon has a reload time of approximately three seconds. You can use it with the Cobra DMR to be safe in close and long-range fights.
For more Fortnite bug fixes, guides, and news, stay stuck to Pro Game Guides, and check out How to get the Goat Simulator 3 skin in Fortnite while you stay!