In Fortnite Chapter 3 Season 3, players get to use a new weapon called the Ripsaw Launcher. This weapon throws a projectile that destroys builds, damages vehicles, and eliminates opponents. Naturally, fans are eager to know where to find this weapon and how to get some quick eliminations with this gun.
Where is the Ripsaw Launcher in Fortnite?
The Ripsaw Launcher is currently available at only one location on the map. To find this weapon, players must travel north toward the beach from the Logjam Lotus POI. You will find a huge red factory at an unnamed landmark, called Washout Wharf. Inside the factory, players can find a few Ripsaw Launchers to use in-game. Go to the the red circle on the map image above to reach the factory.
Related: How to boost into a runaway boulder and dislodge it with a Baller in Fortnite Chapter 3 Season 3
How to charge the Ripsaw Launcher in Fortnite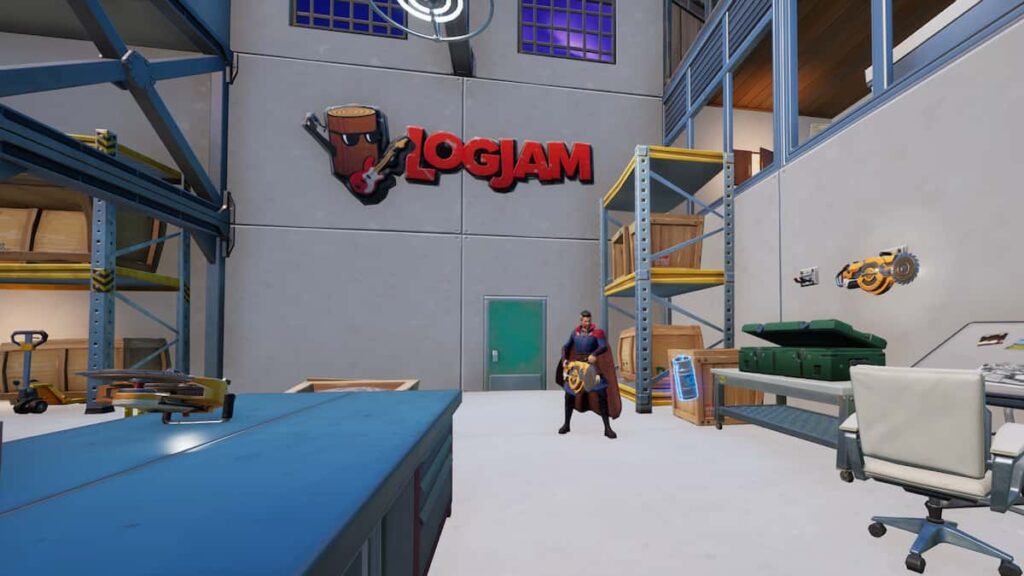 The Ripsaw Launcher shoots a slow projectile that cuts through anything in front of it. Players will find the Rare variant of this weapon at the location marked above, and each Launcher has 12 blades. To charge the Launcher, players must hold down the alternate fire button, right-click on the keyboard and LT/L2 for controllers. Shooting this weapon after charging it for a few seconds increases the blade's speed while penetrating the opponent's builds.
If you plan to land at this POI, we recommend finding weapons and shields first, as several other opponents will likely land at this spot for the new weapon. Visit the smaller houses around the factory to get loot quickly at this spot. There are a few Wolves in this area, and it's ideal to tame one of them before engaging in combat. You will also find the NPC Kyle at this location, and he sells the Chug Cannon in exchange for 600 Gold Bars.
For more on Fortnite, check out All Exotic Weapon Locations in Fortnite or How to collect the coin in Soundwave Series Gen Hoshino concert in Fortnite here on Pro Game Guides!