For the fourth part of the Week 1 Legendary Quests in Fortnite Chapter 2 Season 7, we are required to complete the straightforward task of interacting with Jonesy's Conspiracy Board. The good thing about this mission is that it only needs to be done once, and it is always in the same place on the map.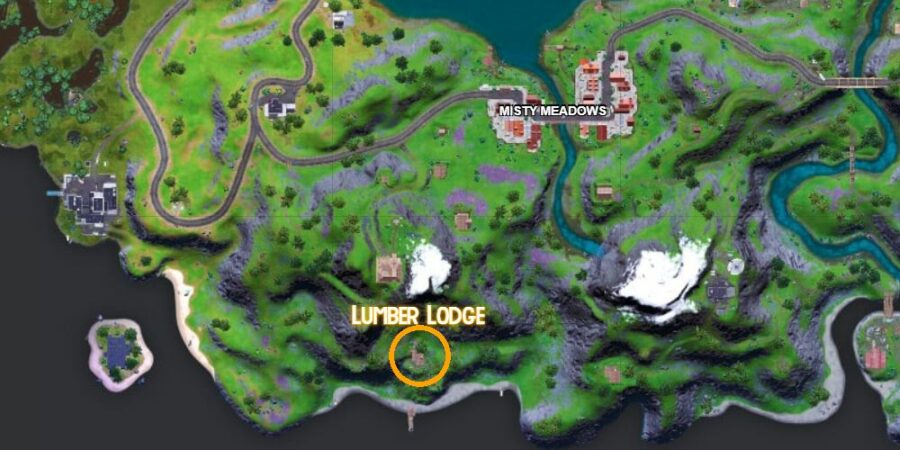 In the image above, you'll see that Jonesy's permanent location on map is Lumber Lodge. This building can be found on the opposite side of the mountain southwest of Misty Meadows. When you make it to Lumber Lodge, go inside the front door to find Jonesy's Conspiracy Board immediately to your left.
Related: Where to Collect Different IO Tech Weapons in Fortnite - Pro Game Guides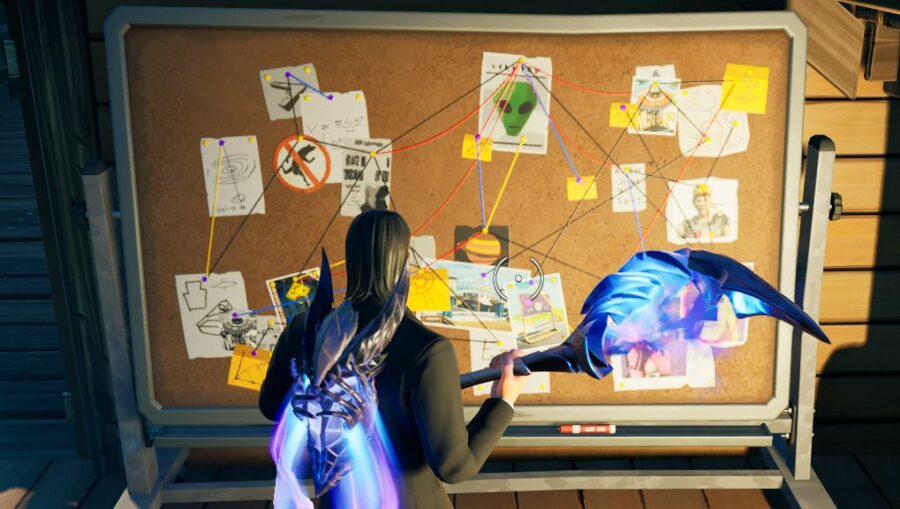 When you've found it, completely this quest is as simple as interacting with the Conspiracy Board. Press the primary action button on to interact with it. This will mark the quest as complete in your log, and you'll be ready to move on to the fifth and final Legendary Quest for the week!
We're providing complete coverage of the new Fortnite Chapter 2 Season 7: Invasion! Be sure to check out our Fortnite Homepage for the latest news, or head over to our Complete Fortnite Chapter 2 Season 7 Guide to get everything you need to master this Season!