The latest Fortnite Chapter 3 Season 2 update brought the Resistance Week 8 Quests, and players will have to complete every stage of these challenges to earn XP. One of the Quests requires players to collect a Sensor backpack, and scan energy sources found near Loot Lake. Completing all stages of this Quest will reward players with 23,000 XP.
Where to establish device uplink near Seven Outpost I or Synapse Station?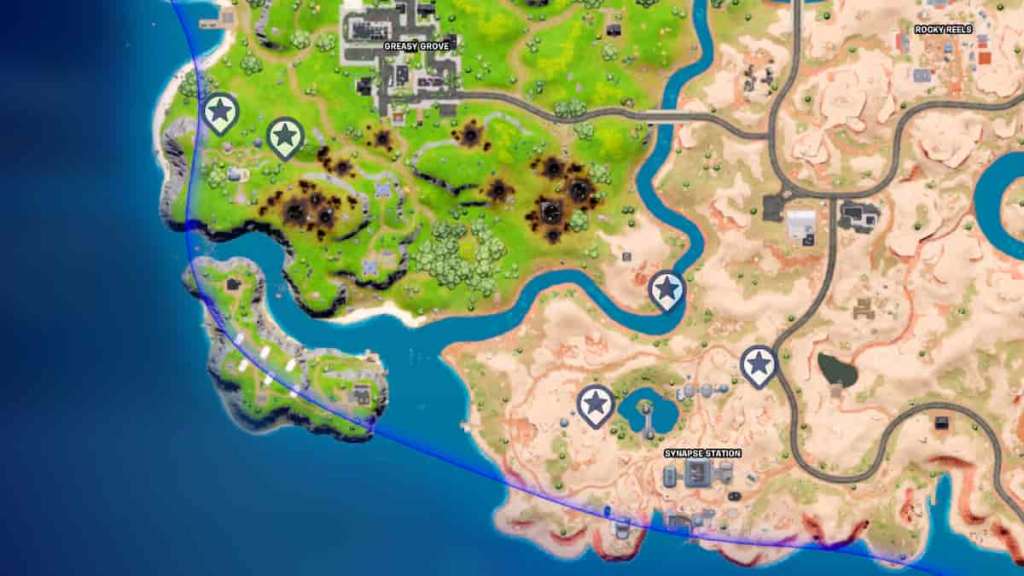 To start this Quest, players will first have to establish a device uplink near Seven Outpost I, or Synapse Station. Check the map reference above to see the exact locations where you will find the device uplink. Simply walk into the hologram projector to start the first phase of the Quest.
Where to find a Sensor backpack in Fortnite?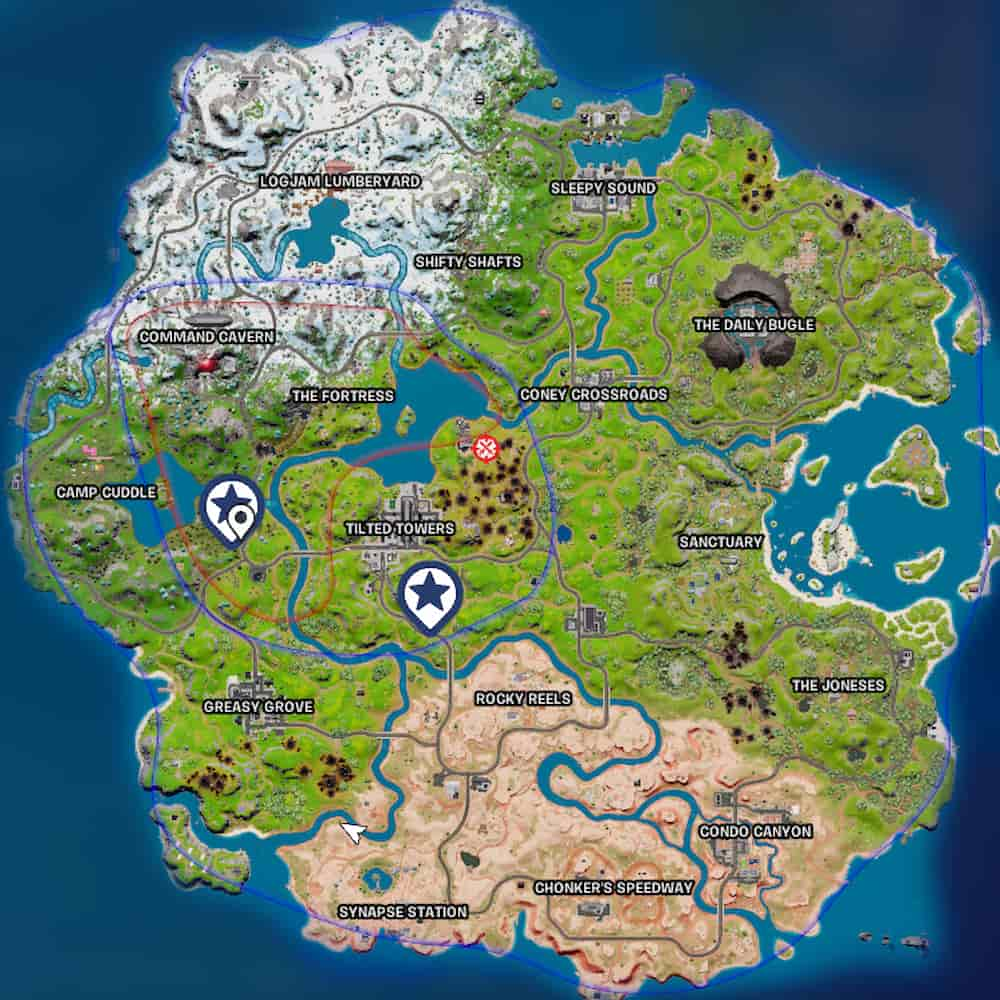 For the second phase, players will have to find a Sensor backpack to scan the energy fluctuation around Loot Lake. There are two locations where players can find the Sensor backpack, and they are marked in the image above. One of them is located south of Tilted Towers, while the other is located east of Camp Cuddle. We recommend players land at the location south of Tilted Towers to collect the Sensor backpack and then move towards the Siege Cannon north of this area to quickly fly ahead towards Loot Lake.
Where to find energy fluctuation in Fortnite?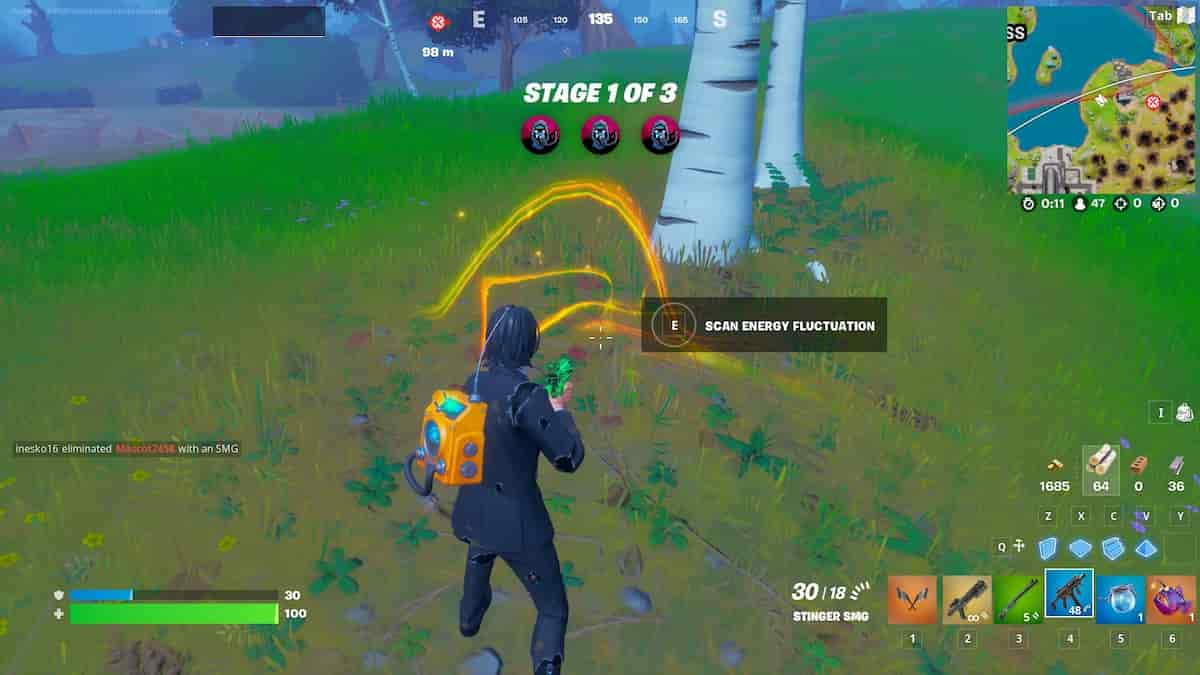 The energy fluctuation is not exactly found at the Loot Lake island landmark as shown on the map for the Resistance Week 8 Quests. Instead, players will find the bright orange flares of the energy fluctuation around the areas beyond the lake. We found two different locations for the energy fluctuation points so far, one south of the Fortress POI, and the other near the Dispatch Depot landmark.
Follow the map references above to locate one of the energy fluctuation point, and scan them with the Sensor backpack. Players will also notice that the signal from the Sensor backpack will get amplified as they move closer to the energy fluctuation points. Visit any one of these two locations to complete all stages of this Quest!
Wondering how to complete all the Milestone Quests in Season 2? Check out All Milestones in Fortnite Chapter 3 Season 2 on Pro Game Guides.