Fortnite has dropped a new quest that is given by Lara Croft. She is curious about the Ghost and Shadow ruins that are located throughout the map. For those of us that have been playing Fortnite for a while, you'll undoubtedly notice that these ruins are simply landmarks of previous locations where Ghost and Shadow agents were located.
These locations not specific points on the map to visit, but are more like areas you need to walk through. In the map and instructions below, you will find each area you need to visit.
Related: All Foreshadowing Quests in Fortnite - Pro Game Guides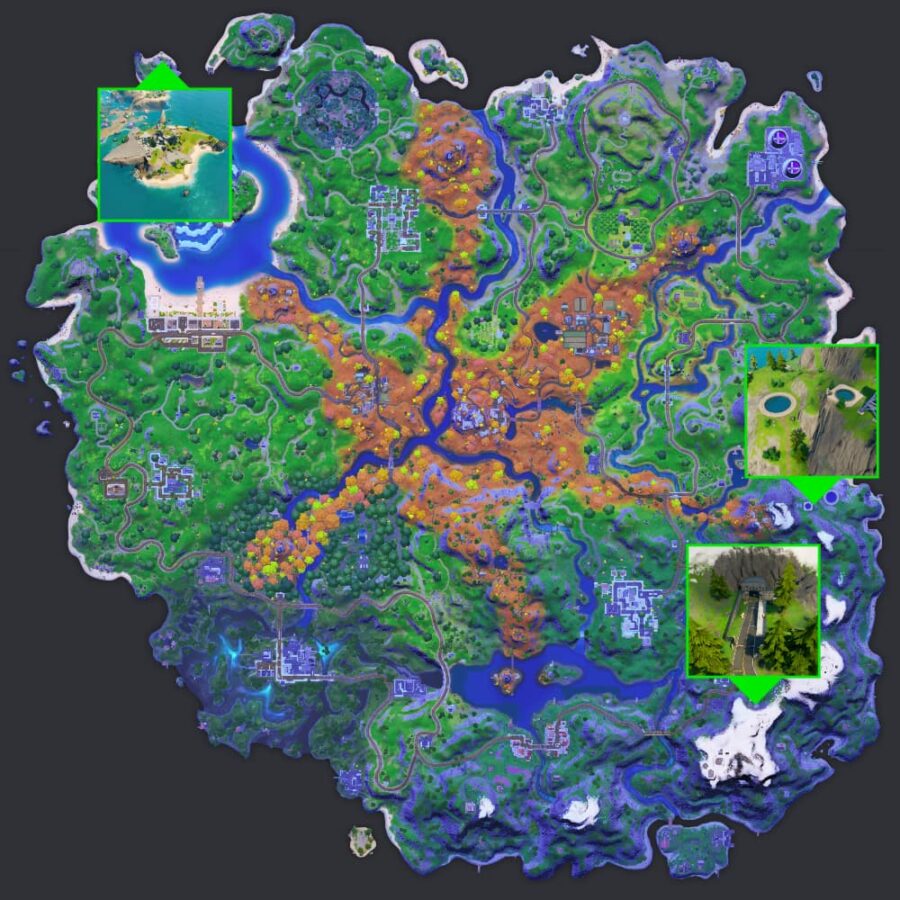 REDACTED: Redacted is the literal name of the first landmark you'll need to visit. It is an area that seems to lead to a bunker (not available in game), and it's located just barely east of Catty Corner.
Shark Island: Shark Island is a well-known landmark on the northwestern corner of the island. This is the second landmark you need to visit for this quest.
Brutus's Basin: Brutus's Basin is the last landmark you need to visit for this quest. It is located directly south of Dirty Docks.
Video Guide
If you'd like to use a video guide for this quest, use the embedded video below!
Once you have visited all three locations shown above, the quest is complete! You're now ready to move on to the next quest from Lara Croft.
Do you need to finish up your NPC Collection? Check out our guide for All NPC Locations in Fortnite Chapter 2 Season 6!