The Forza Horizon 5 Hot Wheels DLC released on July 19, 2022, for PC and Xbox platforms. It introduces a whole new zone, several iconic Hot Wheels cars, and a bevy of content to zoom through as you channel your inner kid.
Forza Horizon 5 Hot Wheels DLC - Embrace Your Inner Child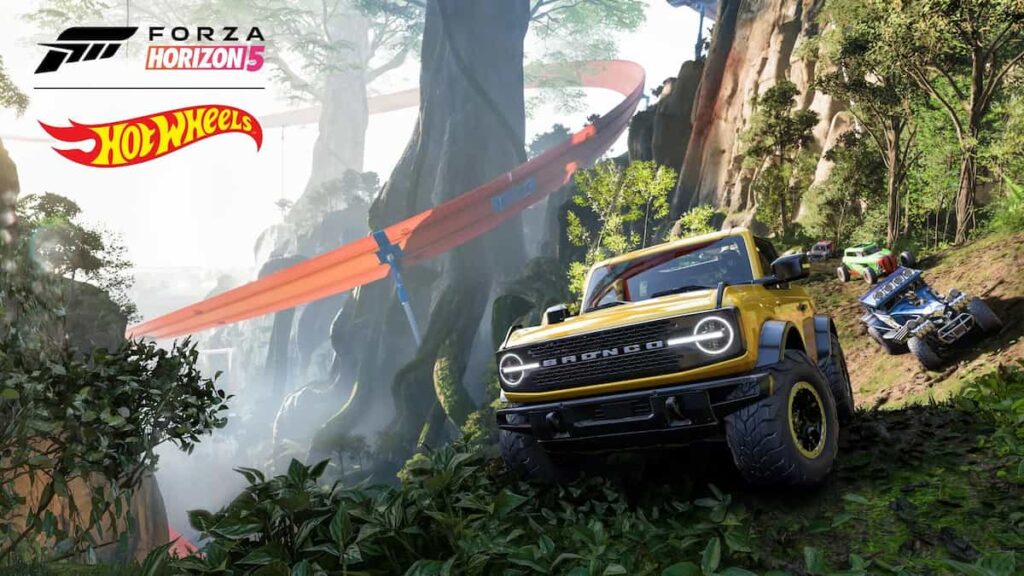 Forza Horizon has always been about one thing: having fun. The idea of a ludicrously expensive car festival that travels the world, gifting cars worth hundreds of thousands of dollars to participants and having the overall hype levels of the world's biggest music festivals is so over the top that it works. So, when this festival decides to erect a floating island 50 miles above Mexico and populate it with the iconic orange Hot Wheels track, we simply have to shut off our brains and go with it.
Related: How to Complete the Hot Wheels Zoomies Mission in Forza Horizon 5
As players travel to the new Hot Wheels Festival Outpost, they're flung into the equivalent of a child's imagination. Strapping in behind the wheel of one of several iconic Hot Wheels cars, it's time to take on a series of challenges that form the core of the progression system. Earning medals will take players through the five new ranks and unlock progressively faster cars and new races to participate in. It's a system that works well instead of the typical "win X number of races to proceed."
As they race through three interconnected biomes, players will learn about the history of the Hot Wheels franchise in a five-part quest that is told with genuine heart. These missions go from the early days through to the modern era as the wuther of open sky rips by your car. It's easily some of the best—if not the best—content in the expansion, and Hot Wheels enthusiasts will certainly feel catered to.
Forza Horizon 5 Hot Wheels DLC - Identity Crisis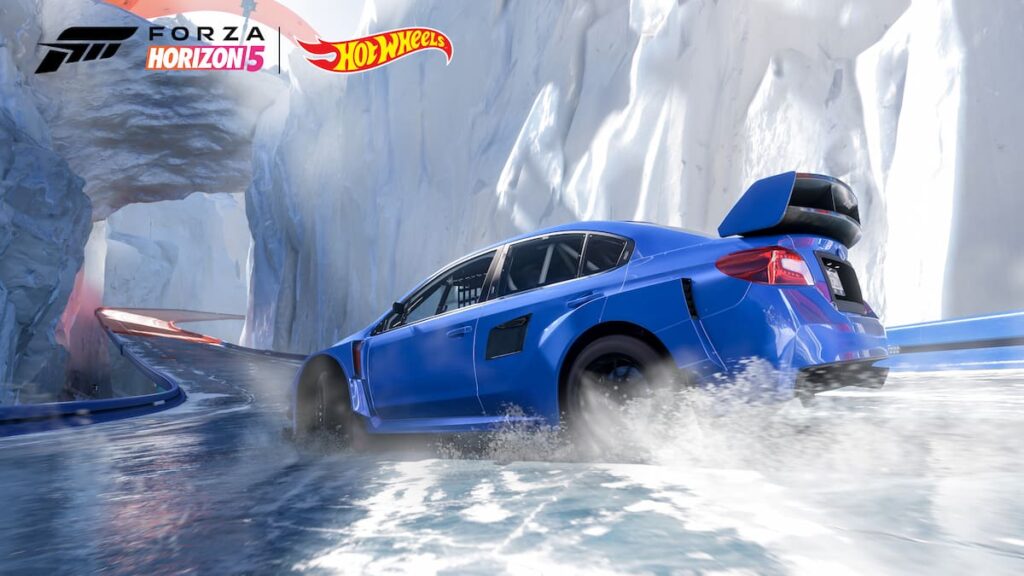 The biggest flaw with the Hot Wheels DLC in Forza Horizon 5 is that it's like a completely different game packaged with the Forza label. With the sprawling labyrinth of orange plastic tracks and the fact that the Horizon series already feels like an arcade racer compared to the Motorsport series, this doesn't feel like Forza. It looks and feels like a current-gen Hot Wheels game.
That's not to say it's a bad thing, but if one isn't a fan of games like F Zero and Extreme-G with their winding, looping, and impossible tracks, then this DLC is most certainly not for you. It's clever marketing for sure, but it is oddly so removed from the source material that it doesn't feel like the same game.
| Pros | Cons |
| --- | --- |
| Full of life and personality | Feels very disconnected from the main game |
| Jaw-dropping graphics and scenery | Only a handful of themed cars |
| Plenty of new content to enjoy (biomes, challenges, races) | |
Verdict - Buy
This was a tough decision to make. Despite being the title that least feels like a Forza entry, we have to judge it on the same merits as any other game. Simply put, it's fun, looks great, feels even better, and has a compelling progression system to keep drivers working through the ranks. All of this adds up to $20 well spent on the cost of admission, especially if this is a title one is playing with Xbox Game Pass.
Odds are that people playing Forza Horizon are already in on arcade racers. While the Hot Wheels DLC pushes that envelope until it's bursting, it's still in the genre. But, on the off chance you're more of a Forza Motorsport or Gran Turismo fan, then it's best to save your money for something else.
For more Forza Horizon 5 goodies, check out All Forza Horizon 5 Hot Wheels DLC Minor Missions on Pro Game Guides.