If you're trying to scrape up a few more Primogems in Genshin Impact you could do worse than trying to complete some quick and easy hidden achievements. Update Version 3.4 added Blank new hidden achievements to meet and reward yourself with a handful of premium currency. Read on to learn what they are and how to mark them off your achievement list.
All Hidden Achievements added in Genshin Impact Version 3.4
These are all the hidden achievements you can complete that were added to Genshin Impact during the Version 3.4 update:
On a Magic Carpet Ride
To complete this hidden achievement, you'll need to complete the time trial at the location shown above. Be prepared to glide for a while to complete the trial in time.
I Hate 'Em Myself and Flat Out
While they may seem to be an achievement related to the Setekh Wenut, These two achievements are met while encountering environmental Wenut attacks on the open sand. I Hate 'Em Myself is awarded for being hit by a Wenut attack. Flat Out will be completed when a Wenut attack destroys a weathered rock nearby.
Related: 9 easy achievements you may have missed in Genshin Impact
He who controls the Spice
The He who controls the Spice achievement can be obtained while fighting the Setekh Wenut. Take down the Setekh Wenut while it is in its flying form by using Hydro, Cryo, Pyro, or Electro on the Windbite Bullets that surround it.
Isn't Life Wondrous
You'll need to open up all the entrances into the Wenut Tunnels to obtain this achievement. They can be found nearby the City of the Deceased Domain.
The Perfect Sandstorm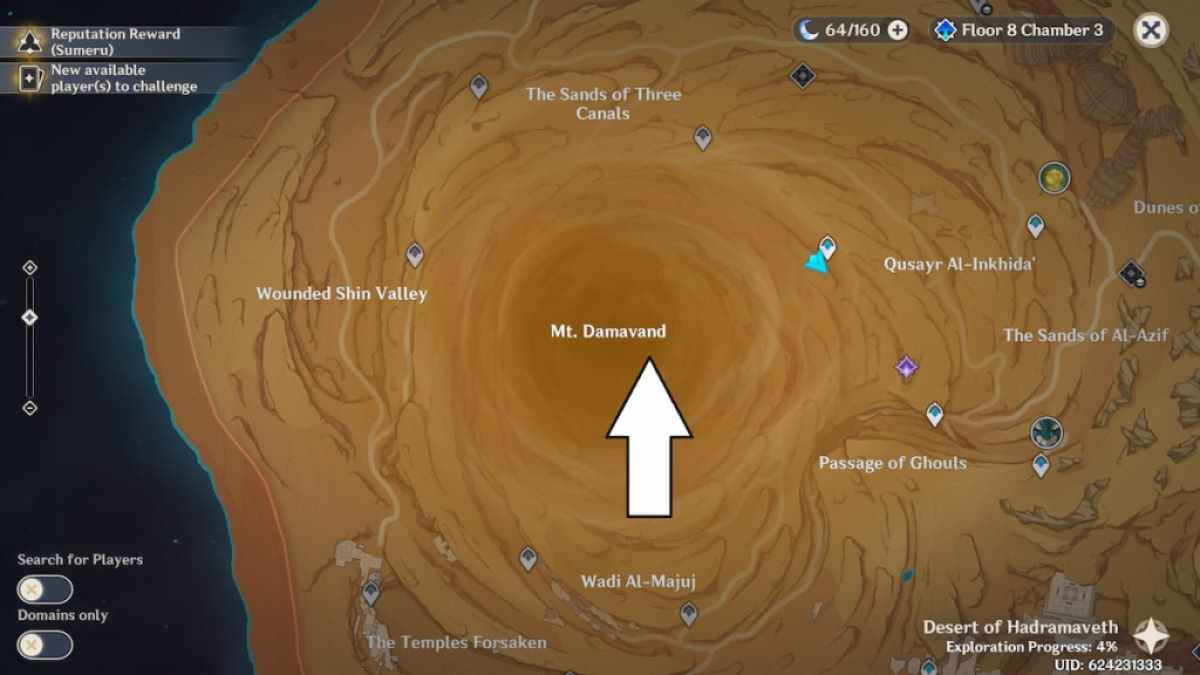 This is a very easy one. Just walk towards the epic sandstorm at the center of Mt. Demevand for five easy Primogems.
The Ancient Orchard and Spring and Genesis of the Rift
There are seven sand cascade puzzles in the Temples Forsaken area. Solve them all to unlock The Ancient Orchard and Spring. Also nearby in the Wadi Al-Majuj area are six path finders logs. Read them all to unlock Genesis of the Rift.
Dirge of Bilqis Achievements
There are several hidden achievements that you will complete naturally as you complete The Dirge of Bilqis. They are as follows:
"...Shew the Kingdoms Thy Shame."
From Soil You Are, and to the Sand You Shall Return...
"It's Only an Eternity of Servitude!"
The Loveless Tarantula
The Silent, Dreamless Paradise
In Her Full Glory...
Looking for more help with in the Desert of Hadramaveth? Check out How to unlock the Fane of Panjvahe Domain in Genshin Impact here at Pro Game Guides.