Completing the Genshin Impact world quest Fate of a Fighter opens up the hidden objective of finding simple tombs. There are six total simple tombs located in Inazuma, all of which are found on Yashiori Island. Travelers can interact with these tombs by reading the inscriptions and leaving behind a Dendrobium.
Leaving a Dendrobium at all six tombs rewards players with the "They Shall Not Grow Old" achievement (five primogems). Below is a screenshot of all simple tomb locations in Genshin Impact.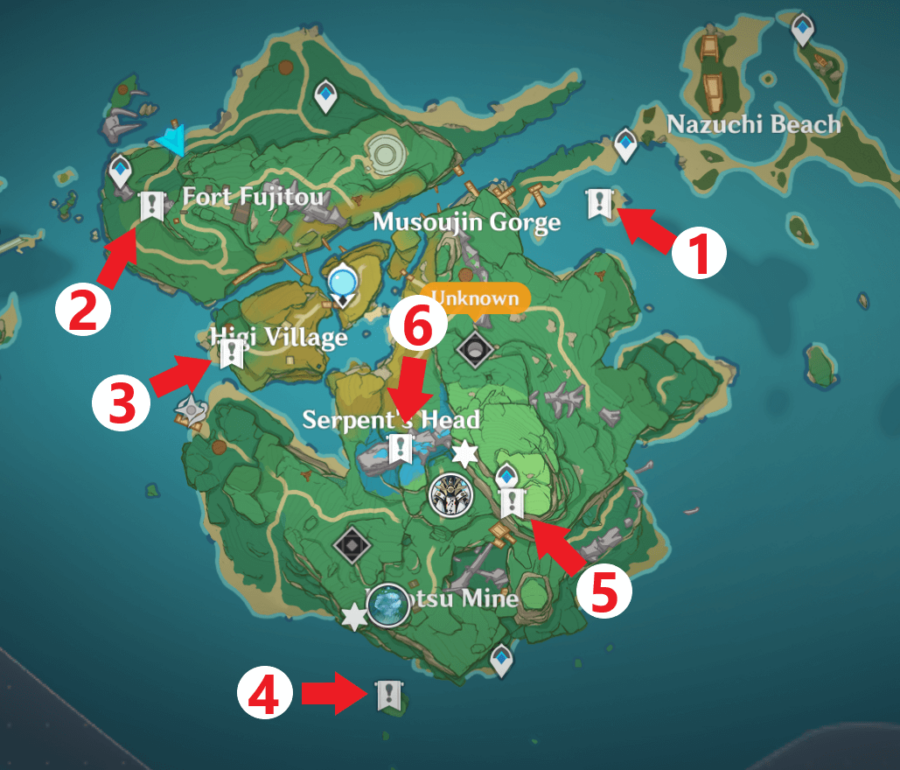 Tomb #1
Southwest of Nazuchi Beach. An NPC is wandering this small island.
Tomb #2
Fort Fujitou, southeast of the coast teleport waypoint.
Tomb #3
Higi Village, perched on a ledge (ground level) behind bushes. Glide down to the coast.
Tomb #4
Tiny island south of Jakotsu Mine (climb up the mine and then glide over to this tomb location).
Tomb #5
Directly east of Maguu Kenki (Serpent's Head), cliffside. Check behind some bushes.
Tomb #6
Serpent's Head, north of Maguu Kenki. The tomb is actually located beneath an underground cavern, which involves taking extra steps.
First, locate the head of the Serpent bones and find the two Electro seelies. Follow both seelies around until they take their positions in the Serpent eyes, which unlocks the metal grate below.
Go down this grate (collecting an Electroculus on the way down) and hit the switch inside. This unlocks the next metal grate.
In the room further down, there are five switches: four that open doors, and one that resets the sequence. When standing at the "reset" switch, the correct order is as follows:

Bottom right: 1
Top left: 2
Top right: 3
Bottom left: 4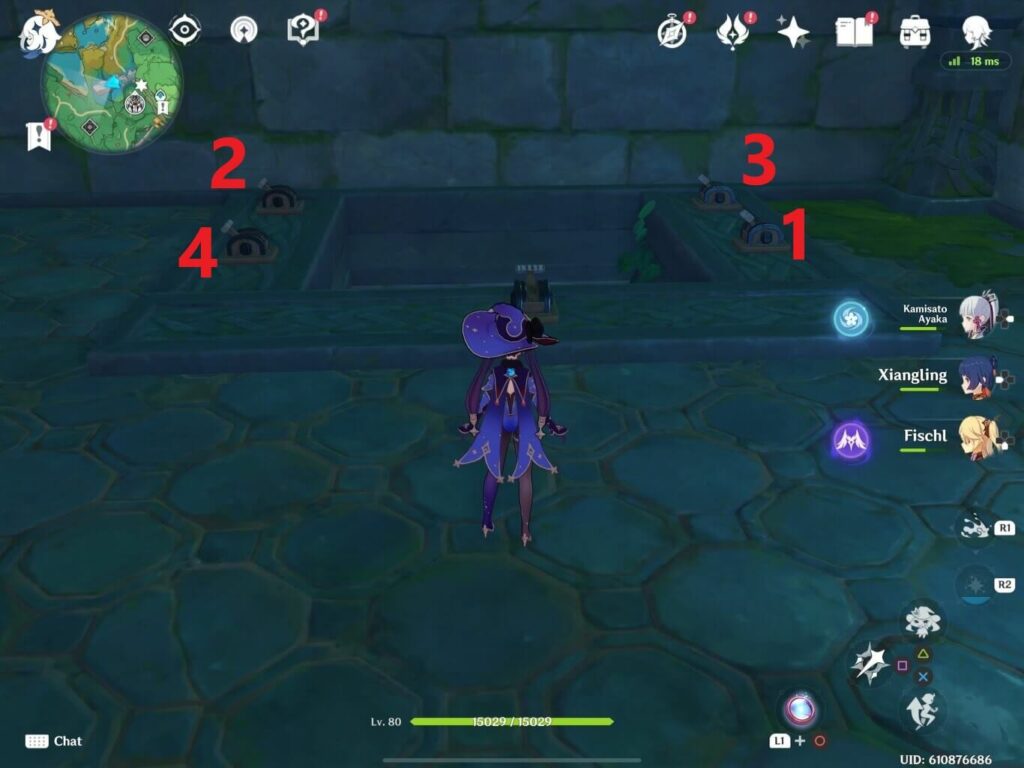 Drop down into the final cavern space. Defeat the samurai inside to reach the last tomb, at which point you'll earn the "They Shall Not Grow Old" achievement. After completing this objective, look for the metal grate with the Electro Seelie. Hit the switch beside the grate to leave, and follow the Seelie to unlock another chest.
Take our Which Genshin Impact Character are you quiz, or earn free in-game prizes by redeeming Genshin Impact codes. We've also got details on the next Wish banner.