Genshin Impacts' first major update has been released, and now everyone is looking towards December when the second patch is supposedly coming. Already new characters are being leaked this way and that way, even though 4 new characters have just been released into the game, but potentially for more coming that we know of, and yet there's even more!
Genshin Impact Albedo
Who exactly is Albedo in Genshin Impact? Albedo is in charge of Alchemy for the Knights of Favonius, and Sucrose as his assistant! Not much information is known at this present time but what we do know is from the description of Sucrose and from the friendship voiceovers from Lisa, who is the librarian in the Knights of Favonius headquarters. Also, Kaeya has something to say about him!
Sucrose is a 4-Star Anemo Catalyst user, and from the game's introduction to her, it does say that she is attached to the Knights of Favonius as an assistant to Albedo, and that Albedo main area of expertise is Bio-Alchemy. If we go to Lisa's information, Lisa refers to Albedo as a Great Alchemist and a cute child-like Aether.
Aether is one of the two main protagonists, otherwise known as the Travelers. Those who have chosen the female twin to play as - Aether is the male brother she is searching for.
Kaeya says this:
Albedo, eh? Calm collected and incredibly talented. He's the type everybody likes, some even more than others. What, you into him as well?
We believe that Albedo will be a Geo user, but we can surmise that from the newly released artwork from the Official Genshin Impact Subreddit, the image can be seen below. However, keep in mind that any images are subject to change in the final release. The other new character that is being shared about is his Ganyu, the Cryo User!
If you're looking for information on the Genshin Impact 1.2 update and Albedo, check here. If you want to drop Albedo when update 1.2 lands, why not check out our early farming guide for Albedo!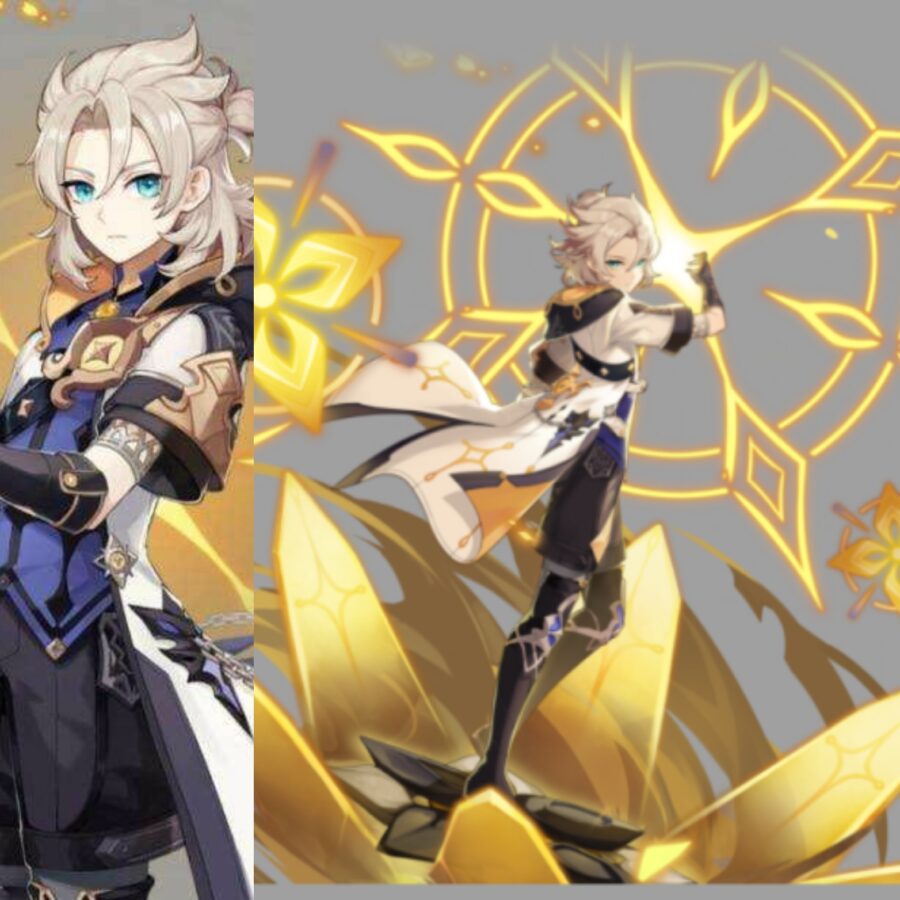 Stay up to date with the upcoming banners, and keep an eye on our Genshin Impact codes to get some free goodies!