The Genshin Impact Archon Quest Chapter III: Act VI - Caribert tells of the chilling tale of a Khaenri'ahn named Eide and his quest to save his Hilichurlian son, Caribert. It starts in Port Ormos, where you uncover a secret behind Kaeya Alberich's bloodline. The Archon Quest is divided into four subquests, the first being Destined Encounter.
How to unlock the Caribert Archon Quest in Genshin Impact
To unlock the Archon Quest Chapter III: Act VI - Caribert, you must first complete the following prerequisites:
After completing all of the above, you'll automatically unlock the first quest under Caribert, called Destined Encounter.
How to complete the Destined Encounter quest in Genshin Impact – Caribert Archon Quest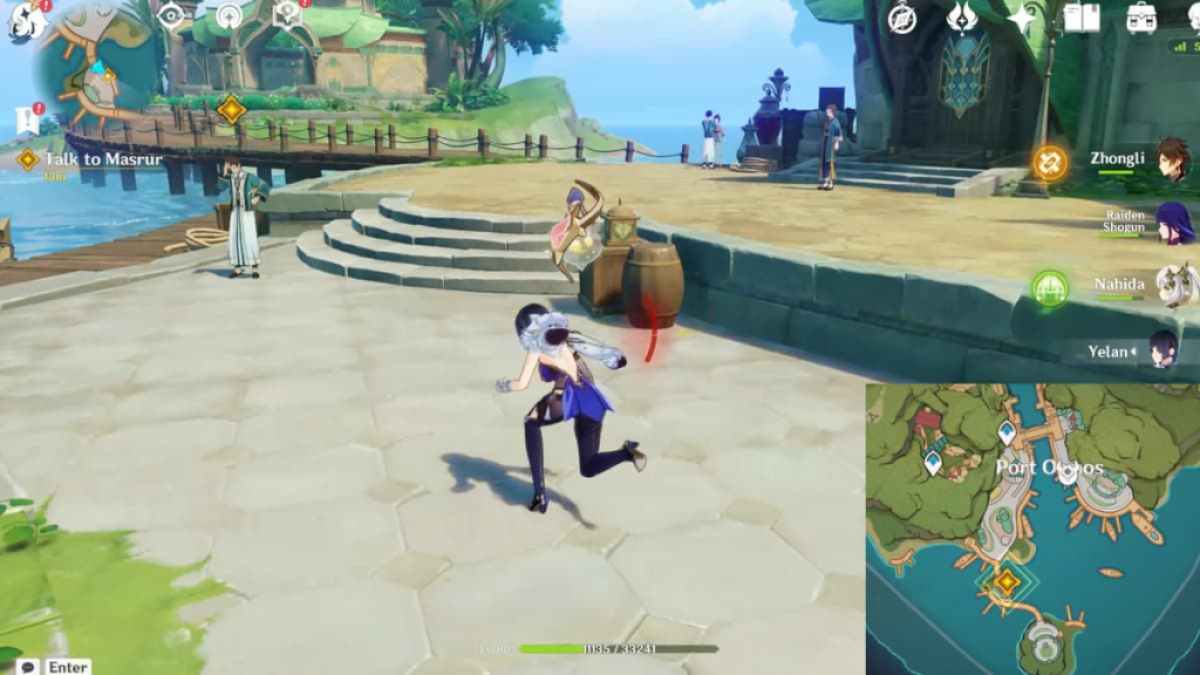 Start by following the quest navigator to Port Ormos, where you'll meet an NPC named Masrur. The chance encounter is a relief to the Deputy Port Master, who has a letter for you. The letter happens to be from Kaeya, who asks you to meet him in Djafar Tavern.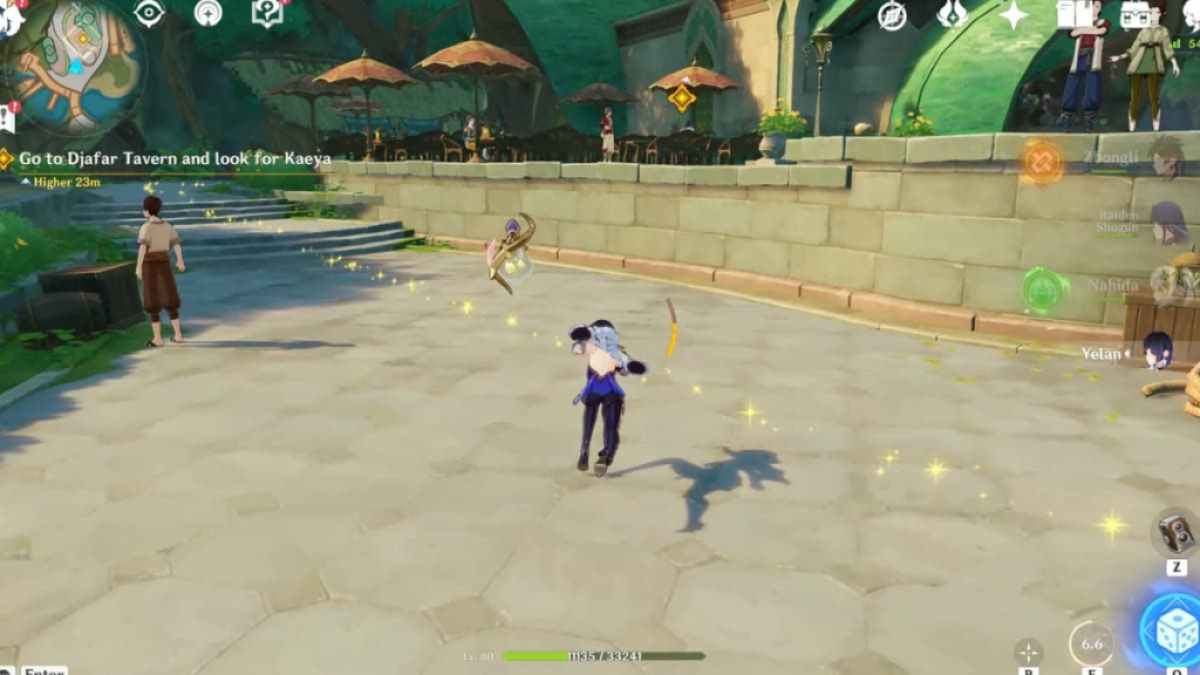 Change the in-game time to 16:00 to 18:00 the next day, then head to the outdoor tavern just north of Masrur's position. Approach the area to trigger a small cutscene and dialogue with Kaeya. Dainsleaf will eventually join the group, revealing a concerning secret about the Alberich name. After the conversation, Dainsleaf urges you to head to Avidya Forest.
Related: Beacon of the Reed Sea – How to get, Ascension, stats, and who can use it in Genshin Impact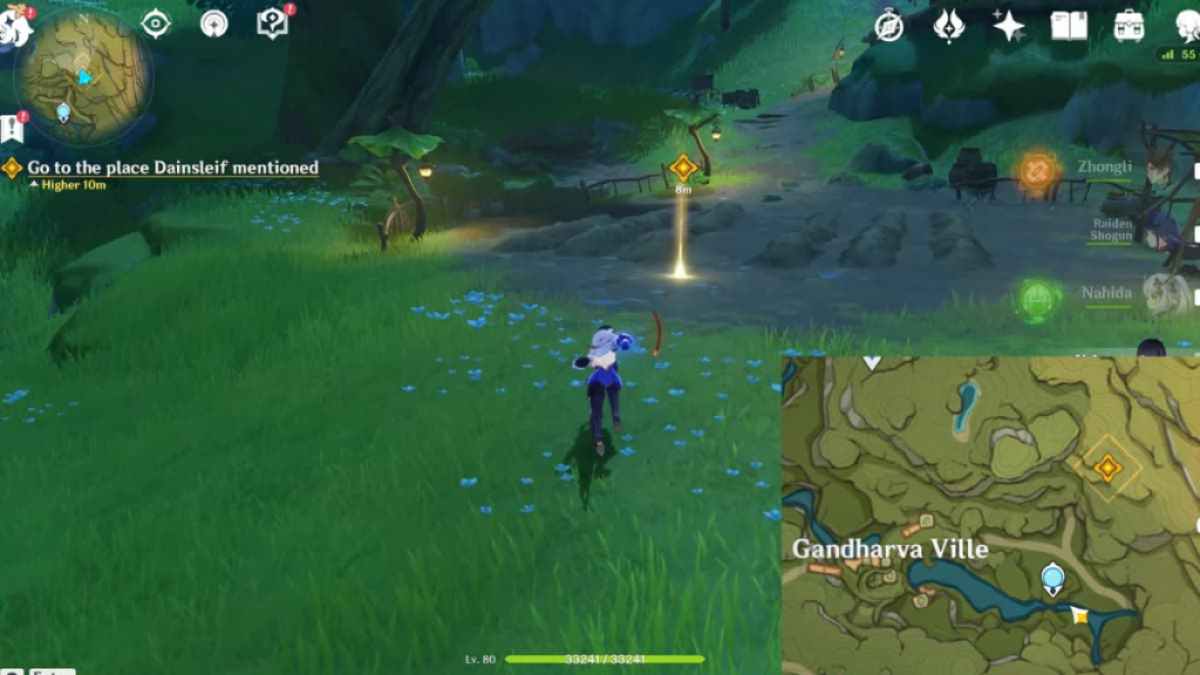 Follow the quest navigator north of the Statue of The Seven in Gandharva Ville, then approach the glowing spot to trigger dialogue with the party. Next, go up the nearby stairs to enter a house. Interact with the leafy door to open it, then enter to trigger the next objective.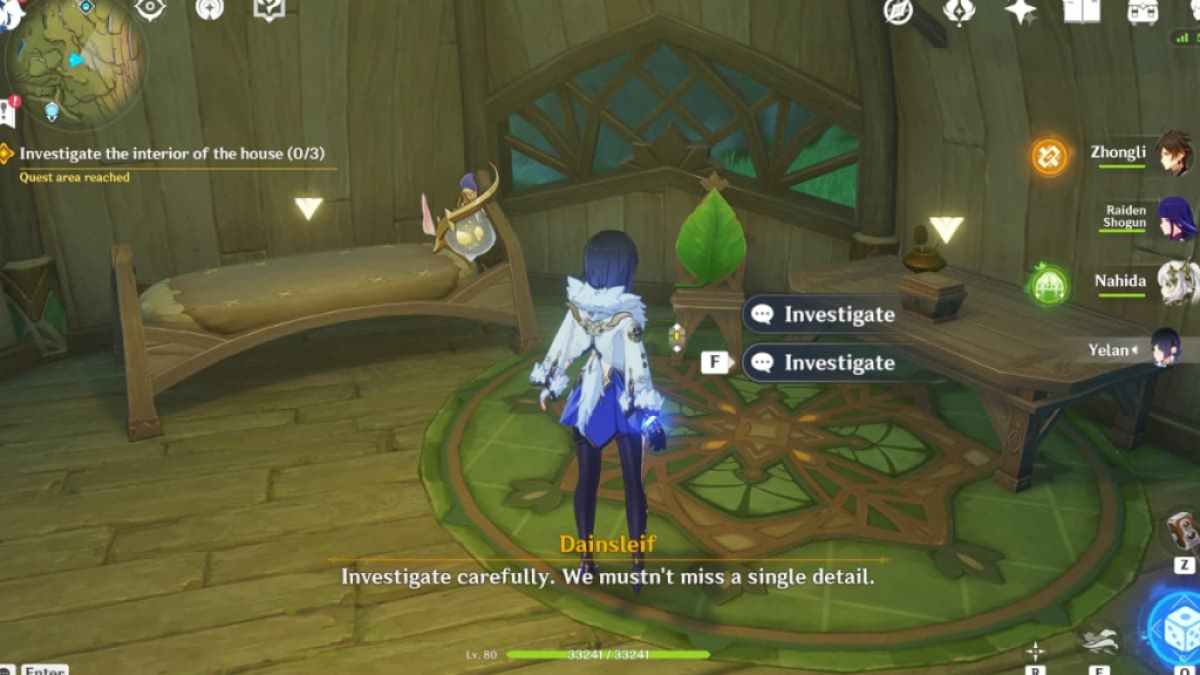 You must investigate three objects inside the house. From left to right:
Bed
Box on the table
Mortar and pestle on the shelf
Once you've investigated all three, exit the house to find a hoard of slimes. Defeat them to trigger dialogue with the team. Once that's done, you must light a bonfire on the field. Apply Pyro onto the bonfire to light it up, triggering a cutscene and heartwarming dialogue with Paimon.
When you wake up, you'll automatically begin the next part of the Archon Quest called Fortune-Mocking Pedigree.
For more Sumeru guides, check out Genshin Impact Alhaitham Story Quest Domain walkthrough – Vultur Volans Chapter here on Pro Game Guides.