Quests are a good way to take a break from all the exploring and slaying of monsters you have to do in the world of Teyvat. Luckily, there are all kinds of quests to complete in Genshin Impact, some involving hide and seek with Childish Juang, some involving you to take part in Swans Quiz when others ask you to clean all the stains in the Dawn Winery. Of course, in this next quest called Will of Stone, you are tasked to find a little girl called Little Liu, and finding her location can be a little tricky. In this guide, we'll tell you how to find Little Liu.
The Will of Stone quest
The Will of Stone quest is located in the Liyue region, in a place called Liyue Harbor; the quest giver Jiayi will task you to go to Qingce Village. When exploring this quaint little area, you'll no doubt end up speaking to Grandma Ruoxin, who'll inform you to find Jiayi's daughter Little Liu. You don't have to travel very far from Qingce Village, as the yellow circle on the map shows you where the area of where she's located.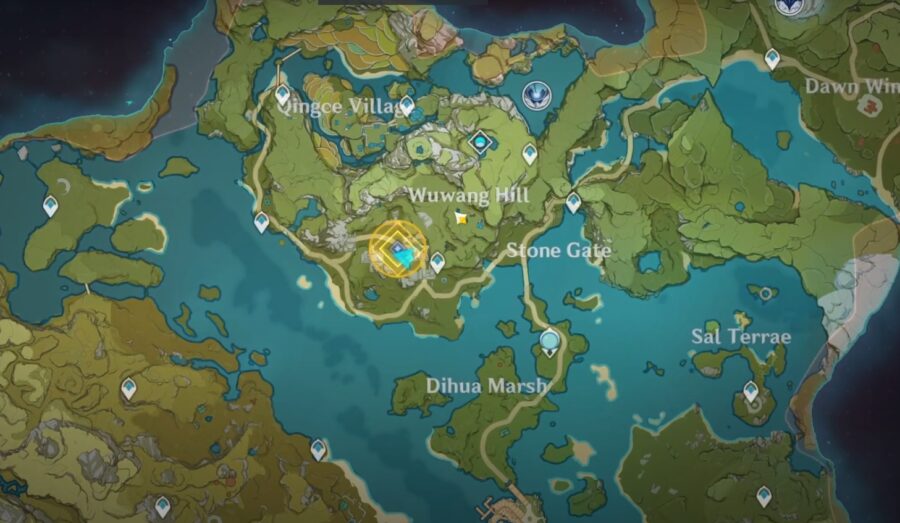 Enter the yellow area, via the path from the right, from the fast travel waypoint, and follow it a short while, until you see some Hilichurl next to what seems to be a stone archway. In this location, after dispatching the Hilichurls, look for some bushes before this archway, and Paimon will comment that Little Liu must have up picked the bushes clean of berries on her way past here. This means that she's close by.
Keeping going along the path but stick to the path going right, and next to some bushes, Paimon will comment again. Keep following the path, and you'll eventually see some stone steps, climb these, and Paimon will yell out that Little Liu is under attack! Defeat all the enemies in this area, and in the grass, behind some bushes is Little Liu.
Now that she has been found, it's your job to protect her. However, if you get more than 30 meters away from her, the quest will fail, so stay right by her side. Follow Little Liu, and once she stops, enemies will ambush you. Kill all of the monsters and then find Little Liu hiding in some bushes; after the conversation happens, she'll disappear. To finish the Will of Stone quest, report back to Jiayi in Liyue Harbor, and then it's completed!