Genshin Impact, the new open-world RPG from miHoYo, uses a gacha system for how you can unlock additional characters, weapons, and the like. On occasion, you can find chests with equipment out in the wilderness, as exploring is a massive thing to do in the world of Teyvat. Sadly, you won't be finding any hidden characters locked away in the deep crevices of chests!
The gacha system in Genshin Impact is called a Wish, and you need certain types of currency to make a Wish. There are banners you can use that hold specific types of loot; at the moment, there are four different types of banners available. Some banners take a different type of currency to use; these are called Intertwined Fate and Acquaint Fate. This guide will tell you how to get more wishes!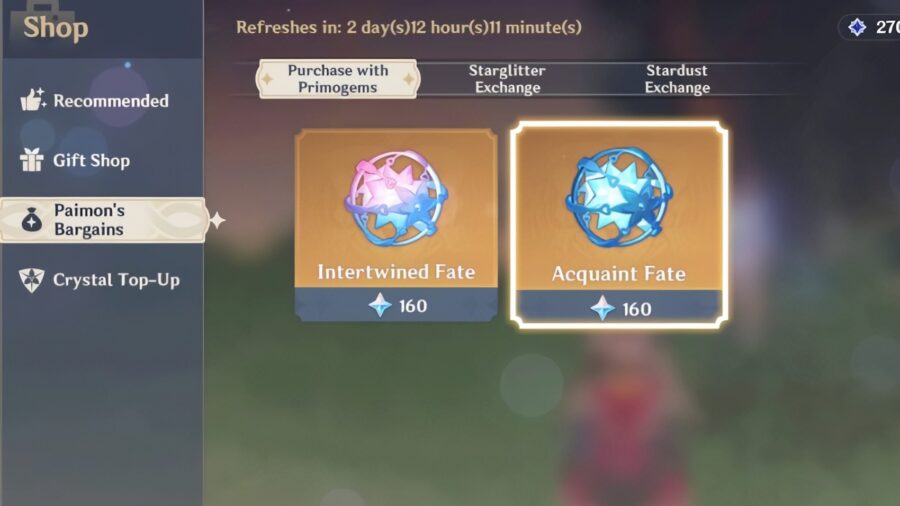 There are a few ways to acquire more wish currency. The first is by increasing your Adventure Rank, and certain Ranks will have Acquaint Fate as a reward, but these are often pretty scarce between the ranks. As you're playing the game anyway, you might as well increase your Rank to get these rewards as you hunt for different methods.
The second way is by trading Primogems. Primogem is another type of currency in the game that you get a more often by completing quests, tasks, more or less anything Primogem will be awarded. Using the shop menu, you can trade Primogem for the two types of Wish currency for that banner you want to use. 160 Primogem = 1 Wish Currency.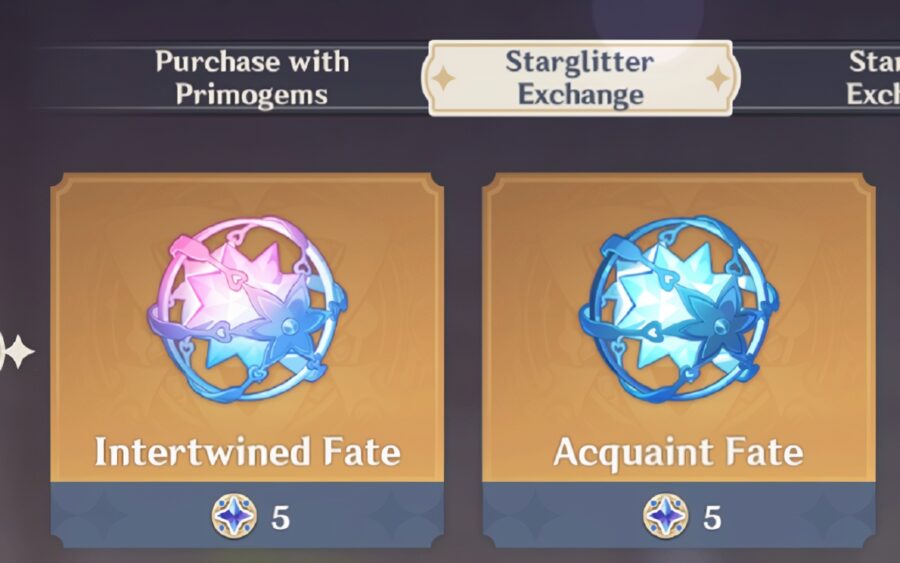 There are other types of currency, then Primogem - Starglitter and Stardust are the other two. Starglitter is the rarest of the three types, and Stardust is the second rarest. How do you acquire these, you ask? Well, by making Wishes. Every Wish you make, you will gain either of these two currencies, and once you have enough, you can then trade them into Intertwined/Acquaint Fate's, just like the Primogems.
If you have 5 Starglitter, this can be traded for 1 Wish currency, but you need 75 Stardust (40% off at the moment) to turn them into 1 Wish currency. It's normally 125 Stardust that is needed. Sadly, you can only buy a certain amount a month using Stardust.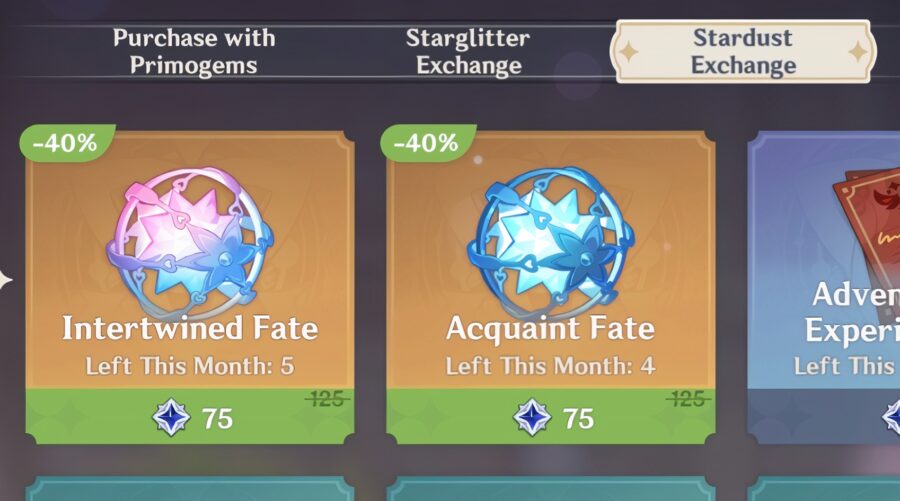 Over time as you play the game and make wishes, you'll start gaining all three types of this currency, and then you can start making more wishes. However, it's better if you spend 10 Wishes at a time because the odds are better for you. If you spend 1 wish, the odds are massively stacked against you. That's just how the gacha system works!
We have many more guides on starting you out in this new game in our Genshin Impact section!