Act II of Genshin Impact's 1.6 Midsummer Island Adventure is now available to play, offering new quests and islands to explore in Summer Vacation: Proceed with Caution. After you accept this quest, you'll be prompted to rest until the next morning (08:00 - 10:00). You'll need to skip a full day to complete the objective, since the game apparently wants your party to get some much-needed sleep. Then, you'll speak with Klee, Jean, and Barbara to trigger the investigation of the mysterious buoys.
This is where things can get confusing. You'll be told to "investigate the mysterious devices," but when you sail up to these strange buoys... nothing happens.
Related: Genshin Impact: Waverider controls, how to get out of boat and more
You need to destroy these mysterious devices using your Waverider's cannonballs (either Swiftstrike or Heavy attacks will work just fine).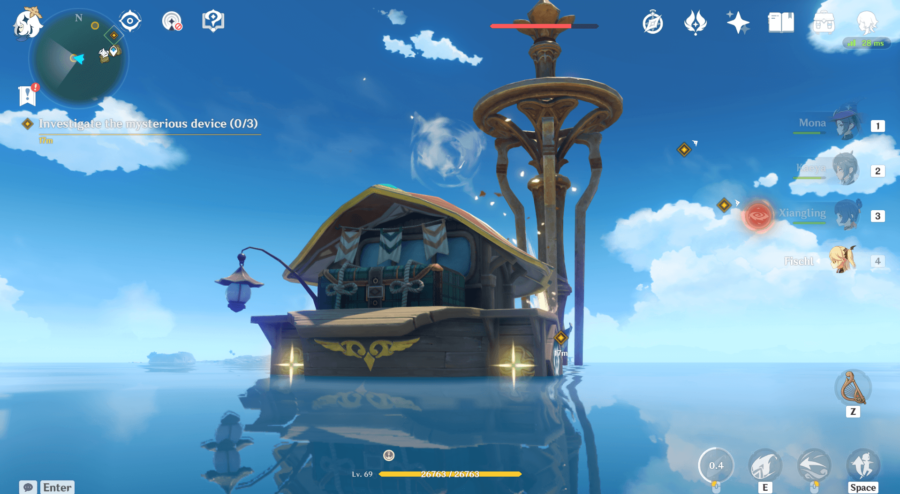 After you take down the third buoy, you'll unlock a cutscene that shows off the new areas you can access—and Jean and Barbara's cute new summer outfits, of course.
Check out the Patch Notes for 1.6 Midsummer Island Adventure to see all upcoming Genshin Impact content, or snag free rewards using our Genshin Impact Codes article. Don't forget to take our What is your Genshin Impact Vision quiz to find out which Archon you've been blessed by.