May Your Dreams of Wisdom Come True is a Genshin Impact web event where you accompany Nahida to help various people in Sumeru City. The event runs from October 28, 2022, to November 2, 2022, and is open to all players Adventure Rank 10 and above.
Start by heading to the official web event page. Make sure you're logged into your HoYoverse account, which is also your Genshin Impact account. Select the correct server and character, as rewards are distributed via in-game mail.
How to complete the Genshin Impact May Your Dreams of Wisdom Come True Nahida web event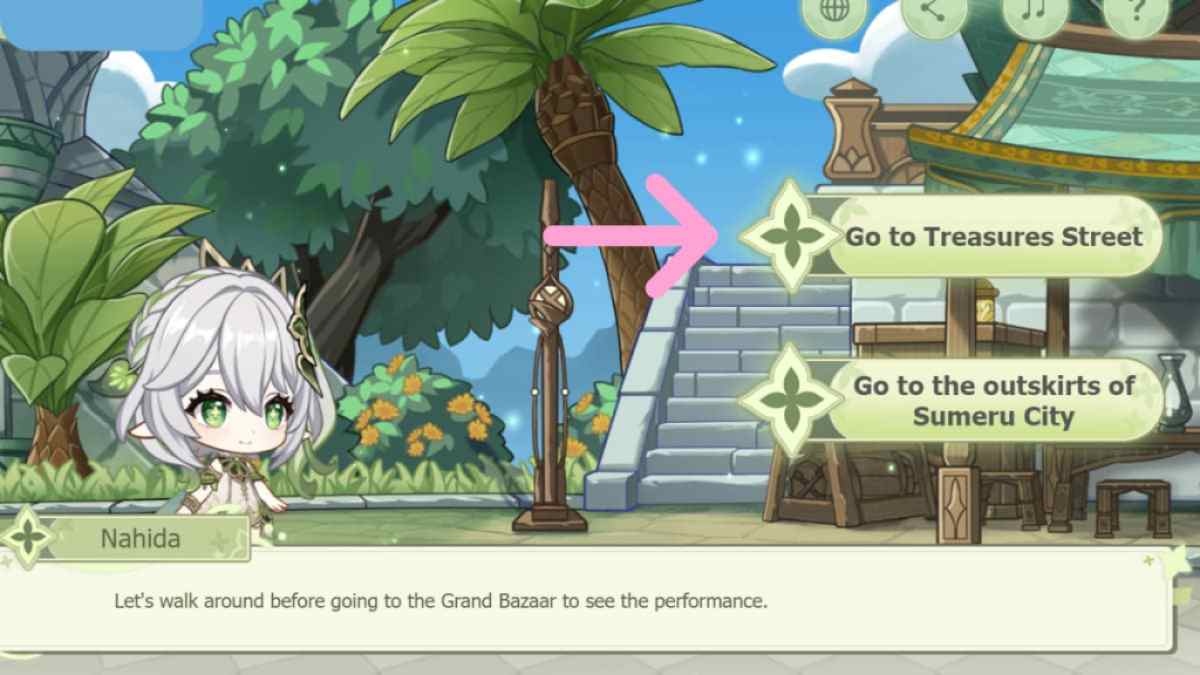 Upon starting the web event, Nahida will tell you that she wants to walk around before heading to the Grand Bazaar. Select Go to Treasures Street. You'll meet a Food Vendor, who wants to try out a new recipe for his customers. He'll give you the following options:
Jade Parcels
Monstadt Hash Brown
Bird Egg Sushi
You can select any of them to proceed. After that, you'll encounter a person named Jahan on the outskirts of Sumeru City. A Share Event pop-up window will appear. Click Go and choose your preferred social media platform to share the event.
Related: Where to find all Future Stars in the Genshin Impact Star-Seeker's Sojourn event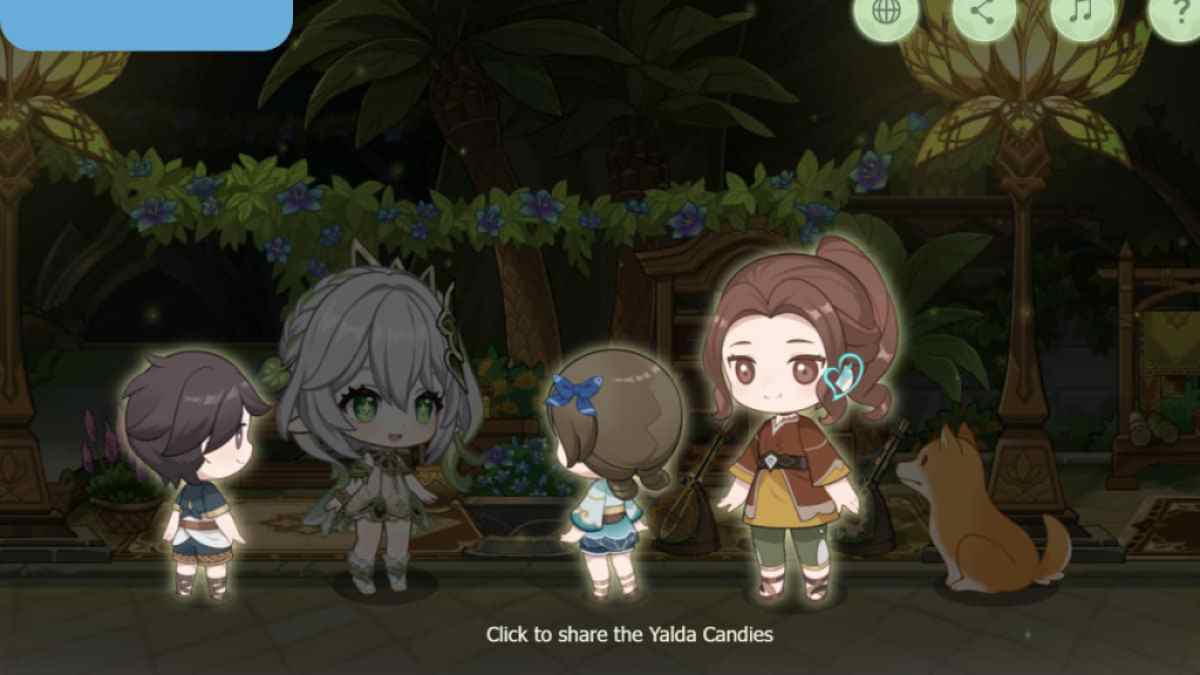 Next, you need to talk to the three people, one by one, to share Yalda Candies with them. After selecting one person, wait for the animation and dialogue before selecting the next person. Once all three are done, you'll receive the following rewards:
x40 Primogems
x3 Nagadus Emerald Fragment
x20,000 Mora
x2 Mystic Enhancement Ore
Make sure to stay until the image of a small Nahida sleeping appears on the screen. Click Claim Wallpaper and share the event one more time to unlock the download button that will allow you to get the web event-exclusive wallpaper.
Check out our compilation of Genshin Impact 3.3 – leaks, banners, events, new characters, and everything we know so far to get excited for what could come in-game.