Sacrificial Offering is part of the Sacred Sakura Cleansing Ritual world quest in Genshin Impact. To begin the Sacrificial Offering questline, you'll first need to investigate the secrets of Konda Village. Confronting the Village Chief will reward you with a key to venture into the well, where you'll solve a puzzle and then speak with Kazari, the masked shrine maiden.
Kazari will task you with exploring the abandoned shrine northeast of Konda Village. We've marked on the map below where this shrine is located, and the general area you'll be investigating.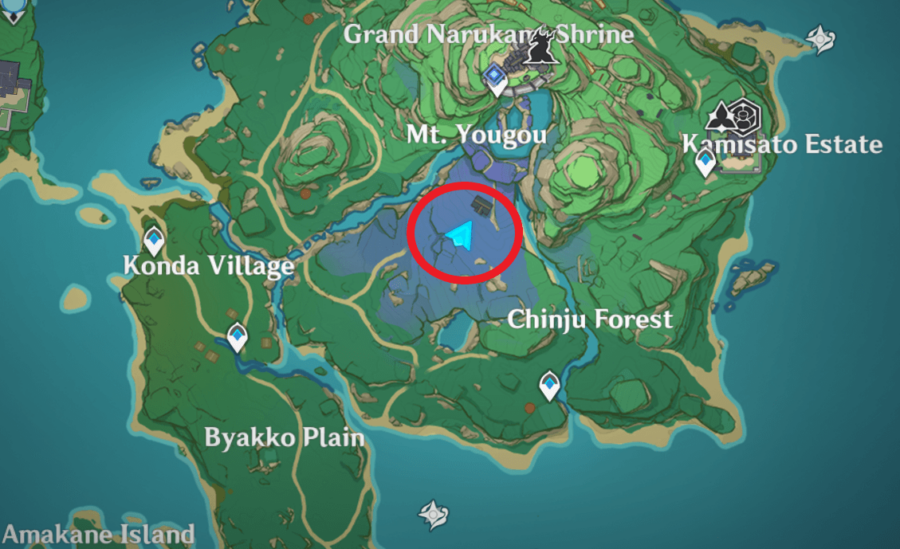 This area is presided over by three Mysterious Shadows. Each time you interact with these Shadows, they will vanish and reappear in a different spot.
Near the center of this shrine area are three kitsune statues facing one another. Interact with all three Mysterious Shadows until they've taken their places at each of the statues. Once a Mysterious Shadow is standing at a kitsune statue, don't interact with it anymore, or it will reset your progress.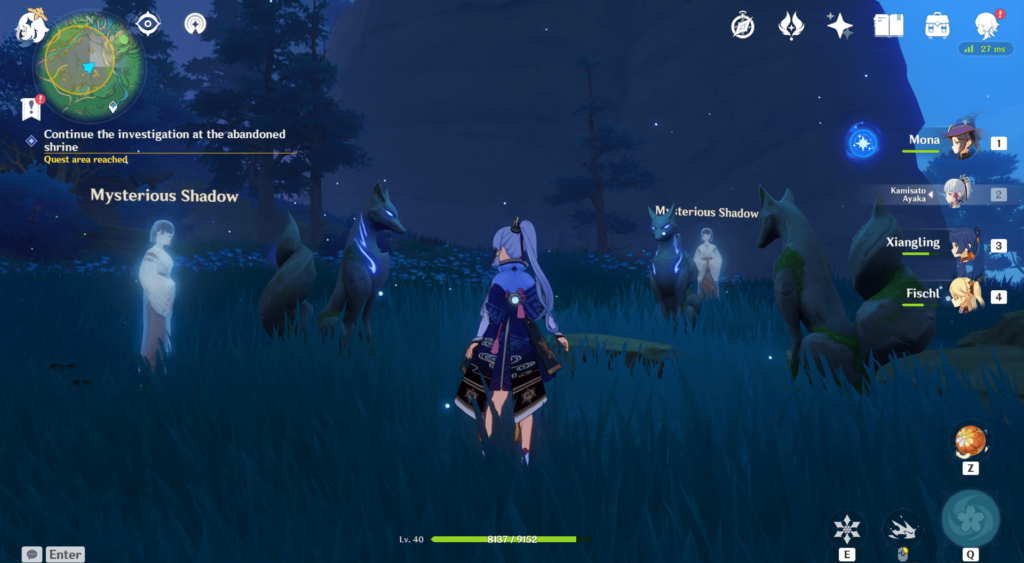 If you're having trouble locating the third Mysterious Shadow, look up—the final Shadow is perched on top of the shrine, far out of eyesight.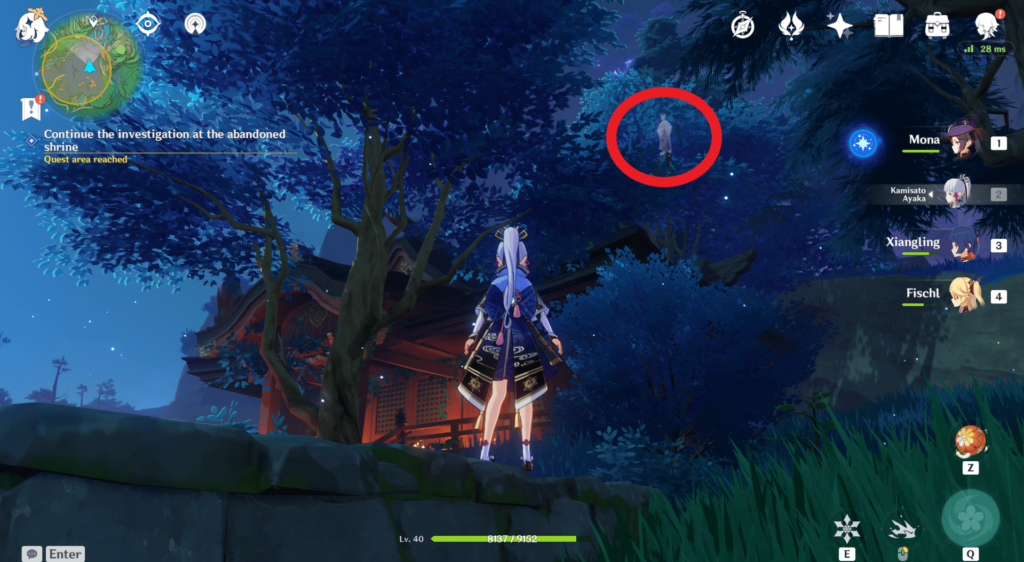 After all Mysterious Shadows are gathered around the kitsune statues, they will disappear and leave behind three individual chests, along with instructions for the Sacred Sakura Cleansing Ritual. Your next quest will take you to Grand Narukami Shrine to inquire about the ancient text.
Take our Which Genshin Impact Character are you quiz, or earn free in-game prizes by redeeming Genshin Impact codes. We've also got details on the next Wish banner.