Test of Courage is the first quest in the Akitsu Kimodameshi event, which runs from December 15, 2022, to January 2, 2023. You and Paimon head to the Yashiro Commission to sign up for the Test of Courage, where a twist of events gets you tangled up in an investigation surrounding alleged ghost activities.
How to unlock the Akitsu Kimodameshi event in Genshin Impact
To unlock the event, you need to meet the following prerequisites:
Reached Adventure Rank 30 or above.
Complete the "Ritou Escape Plan" section of the Archon Quest Chapter II: Act I - The Immovable God and the Eternal Euthymia
Optional: Complete Arataki Itto's Story Quest, the Taurus Iracundus Chapter: Act I - Rise Up, Golden Soul
If you haven't completed Itto's Story Quest, you can begin the event using the Quick Start button in the event menu. Otherwise, you'll unlock the Event Quest called Test of Courage, which you need to complete to unlock various activities.
Related: Tulaytullah's Remembrance – How to get, Ascension, stats, and who can use it in Genshin Impact
How to complete the Test of Courage quest in Genshin Impact – Akitsu Kimodameshi event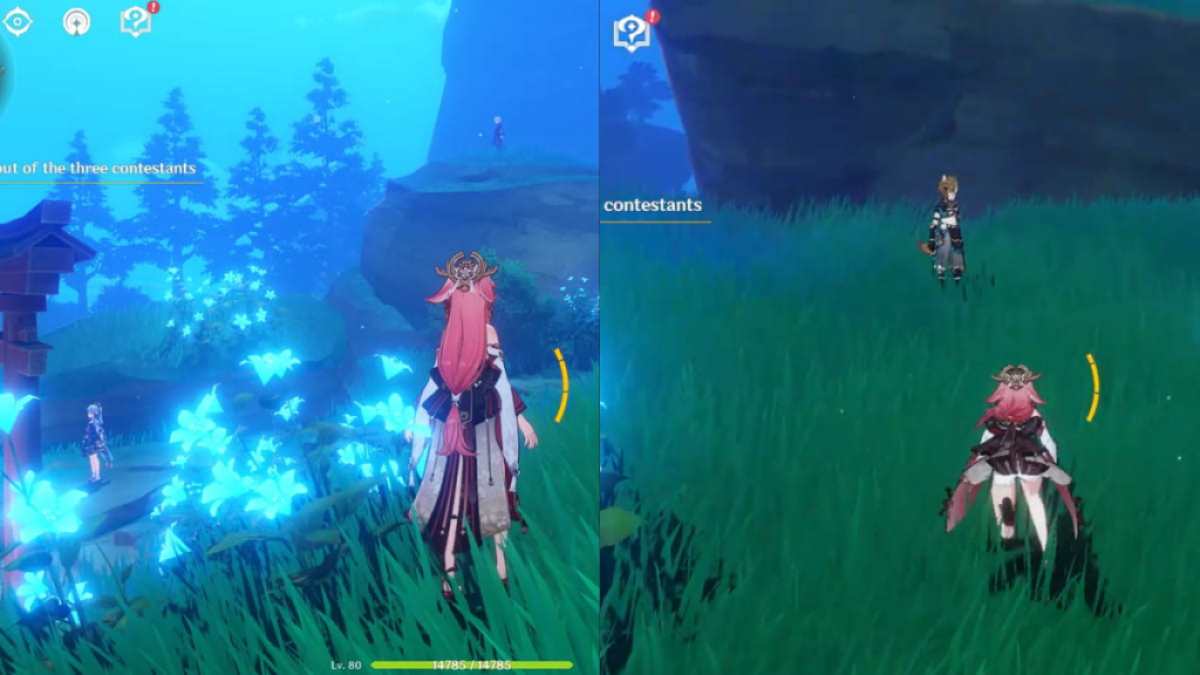 Head to the Kamisato Estate and speak with Ayato. He'll sign you up for the Test of Courage, which is held in Chinju Forest. After speaking with him, exit the Kamisato Estate through the gates to meet Arataki Itto, who'll compel you to help him scare other participants. Once that's done, head to Chinju Forest through the path from the Kamisato Estate to meet the Shrine Maiden, who will ask you to pick a partner.
You have three options: Ayaka, Kazuha, or Gorou. You can speak to all three to experience their dialogue, then pick a partner when you're ready.
Once you've picked a partner, the first test will start. You need to find Dango Milk. Follow the path until you see the intersection pictured above, then turn left. Keep following the signs until Itto intercepts you, then keep going until you see the box of Dango Milk in front of a scarecrow.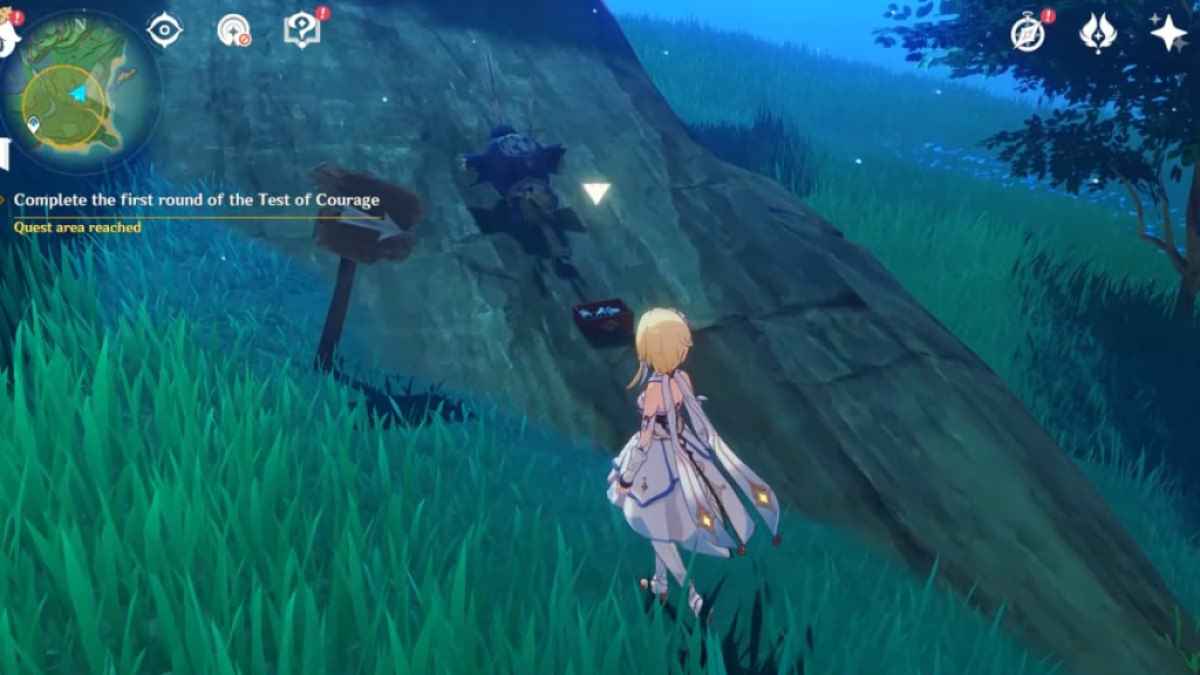 Interact with the Dango Milk to collect them. Once Kazuha leaves, approach Ei to speak with her. Then follow the quest marker toward Itto, who gets spooked by a group of children. You'll encounter a mysterious woman and lose consciousness, and then speak with Heizou. After the dialogue with him, the quest will be complete, and you can begin the next Event Quest: Akitsu Yuugei.
Check out our Genshin Impact Hilichurls' Treasure Trove HoYoLAB web event guide here on Pro Game Guides to participate in another event running in conjunction.