Genshin Impact has barely even been launched, and there is talk of a massive update on its way already! This major update is called 1.1, and it adds a plethora of things to the title. For more information, we already have a guide on everything that is rumored to be coming, so check that to get hyped up! You should all know by now that Genshin Impact uses a gacha system, where a premium currency is used to have the chance of unlocking various things, characters, weapons, etc. So, a new banner is likely always going to be in the works.
Update: Banner Release Dates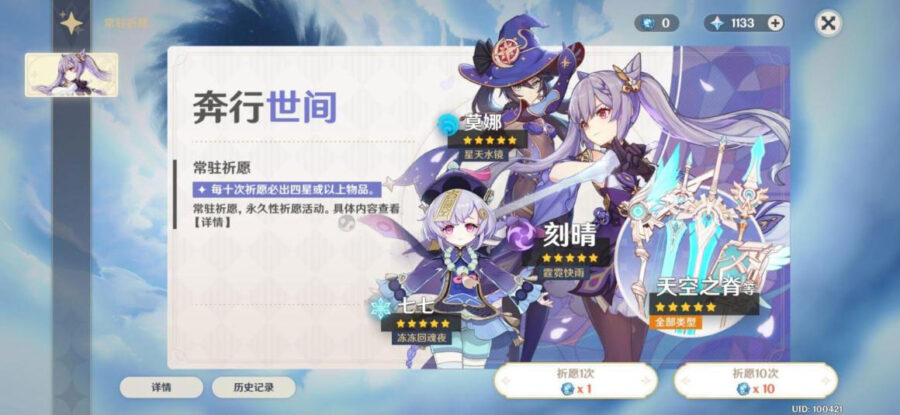 While we had learned details about additional banners previously, we now have some more information about when these banners will be releasing!
Klee, Xingqiu, Noelle, Xiangling - October 18th - November 7th
Xiao, Xingqui - November 7th - 27th
QiQi - November 27th - December 17th
Keqing, Mona, QiQi (Acquainted Fates) - December 17th - January 16th
Mona - January 16th - February 5th
For more details on each of these banners, keep reading:
At the moment, there are only four banners available, three if you've used up the limited 20 wish only Beginners wish banner for a chance to get Noelle! The other three left are Wanderlust Invocation, Ballad in Goblets, and Epitome Invocation. But when are the next banners coming? There are rumors of what the next banners are going to be, but like most rumors or anything leak related, take everything with a pinch of salt.
After the Ballad in Goblets banner leaves, which is known as the Venti banner, a Klee and Xiao banner is on its way that will last for 20 days, give or take. These are two separate banners! Klee might be coming October 18th to November 7th, and Xiao is rumored to be after with the dates November 7th till November 27th. However, the order you get them might differ between region servers. Thank you to Further Beyond Gaming for this information!
Oh, did you think that was all? There is also speculation that after the Klee and Xiao banners, that Mona, Keqing, and QiQi will get their own separate banners. This seems to be a running theme that after 20 days, more banners will rotate in, and it seems that they will be always be offering a 5-Star character as the figurehead of the banners. But of course, 4-Star characters will also have a chance at dropping as well.
If any of these characters are ones you've unlocked in the first run, then it might be best to save up all of your wishes, as duplicate characters are needed to unlock the material needed for their Constellations!