Genshin Impact features many hidden tidbits of lore for you to find in its vast, open world. In a canyon nearby Wadi Al-Majuj, you can find logs left behind by an expedition team that included Jeht's father, Jebrael, who explored this region some time ago before she was born. You'll even unlock a hidden achievement for finding all six Pathfinder logs. Here are their locations.
All six Pathfinder Log locations in Genshin Impact
Pathfinder Log I Location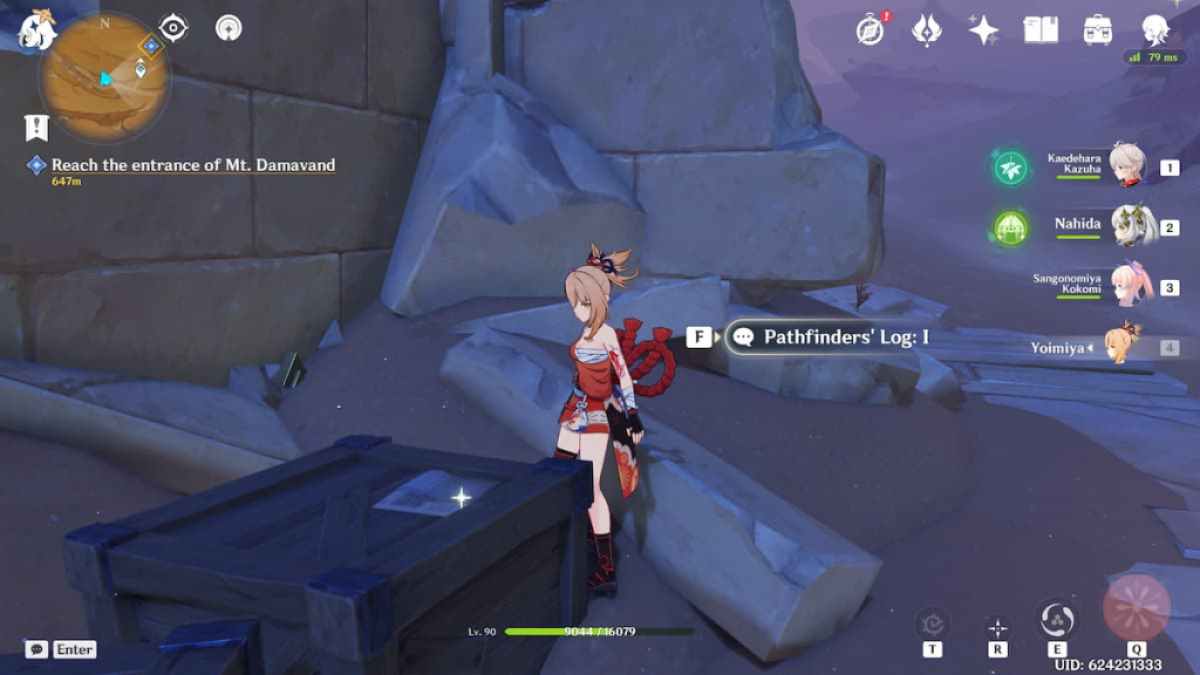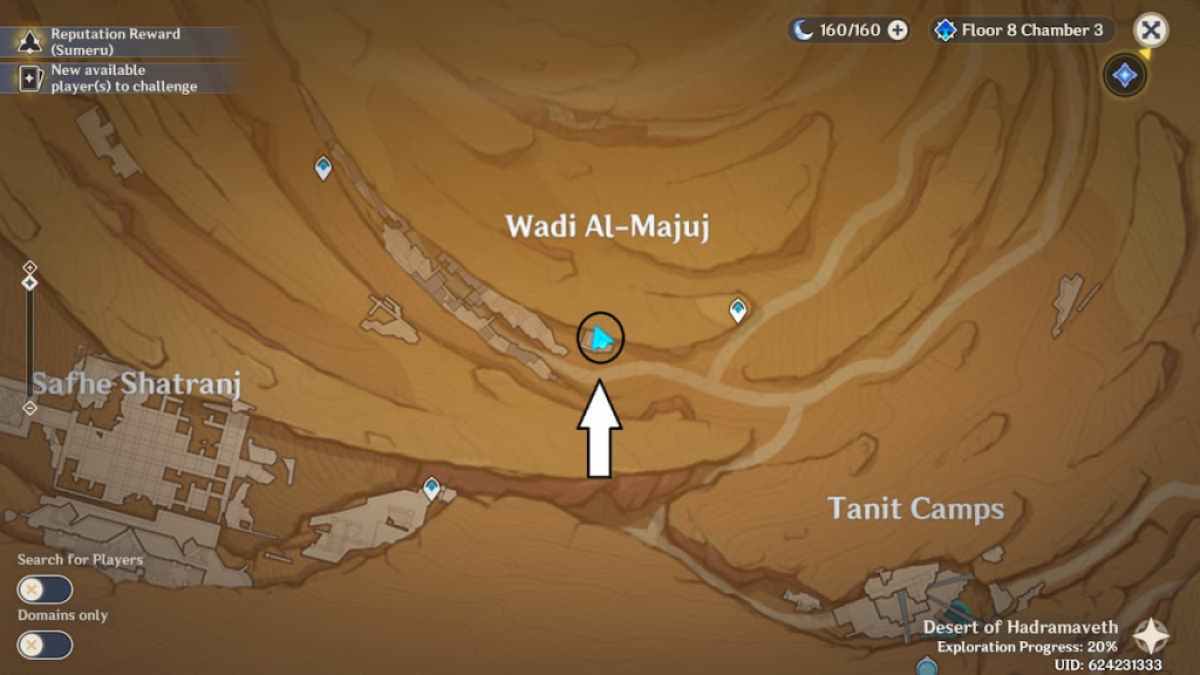 If you want to go in order, you should start from the south-east end of the Wadi Al-Majuj canyon. In the corner near the top of the canyon, you can find Pathfinder Log I. It's nearby the start of a Manifestation Mechanism puzzle.
Pathfinder Log II Location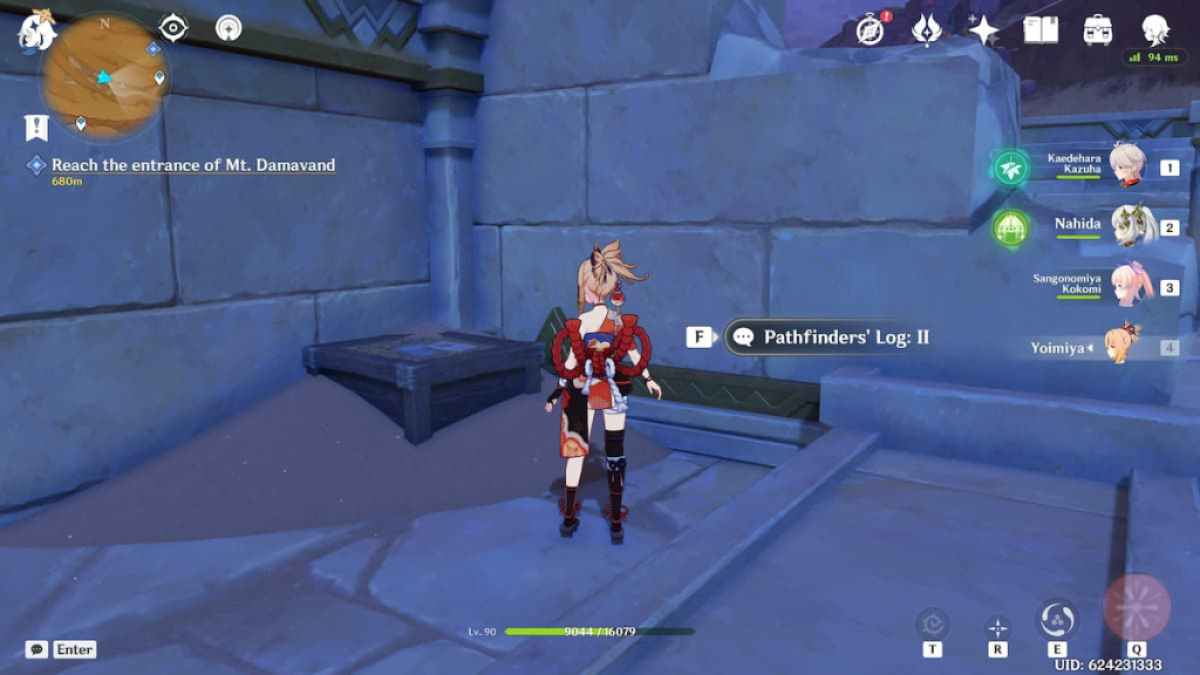 Head north-west, sticking to the right side of the canyon. Pathfinder Log II is resting on another box nearby the staircase.
Pathfinder Log III Location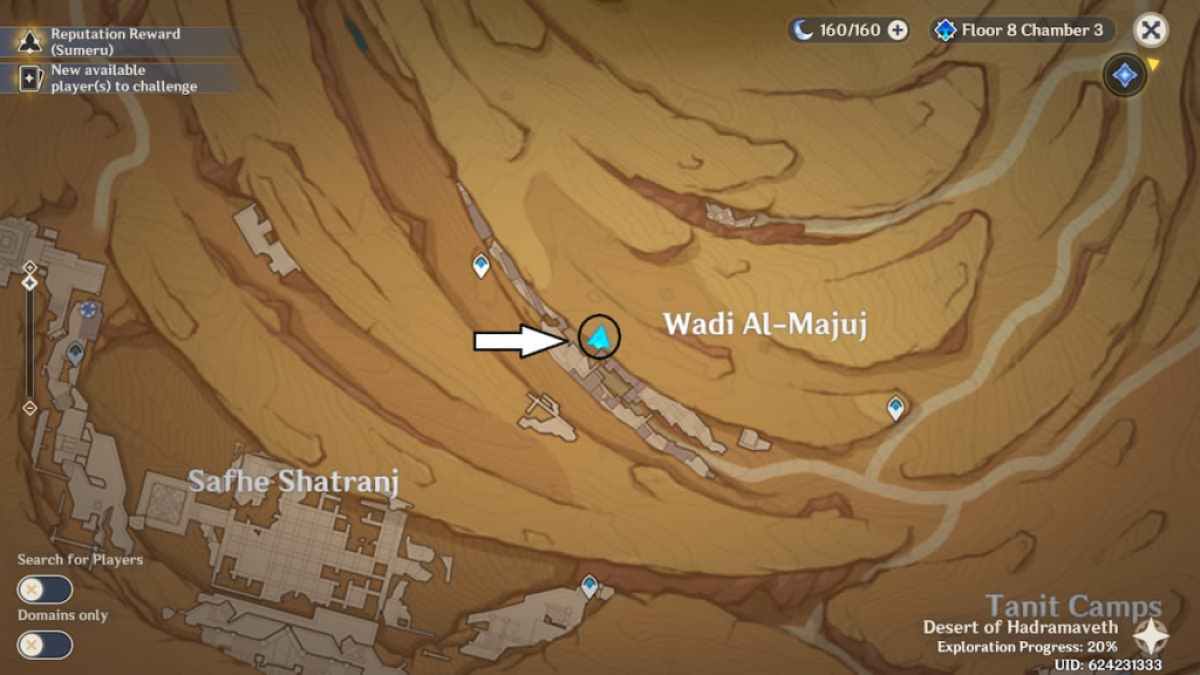 Again, sticking to the right side of the canyon, continue heading deeper in. You'll find Pathfinder Log III along the way.
Pathfinder Log IV Location
The map may be less helpful at this point, as the canyon curves underneath the sands surface. Continue following the wooden scaffolding on the right side of the canyon a little farther down.
Pathfinder Log V Location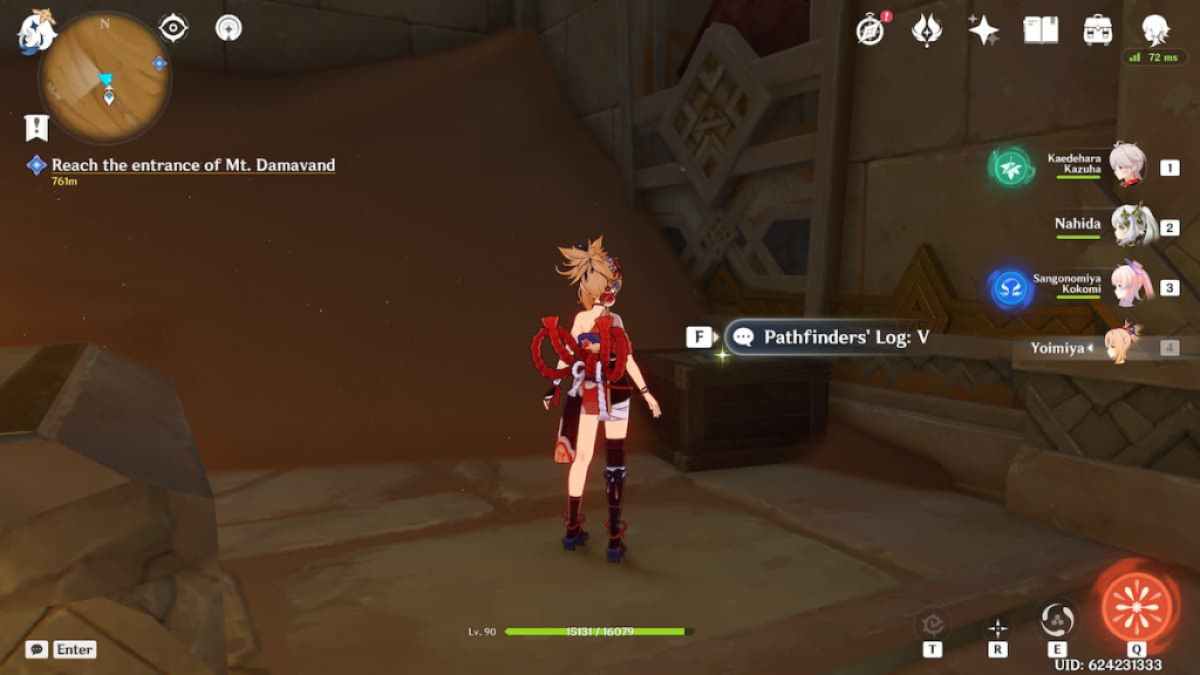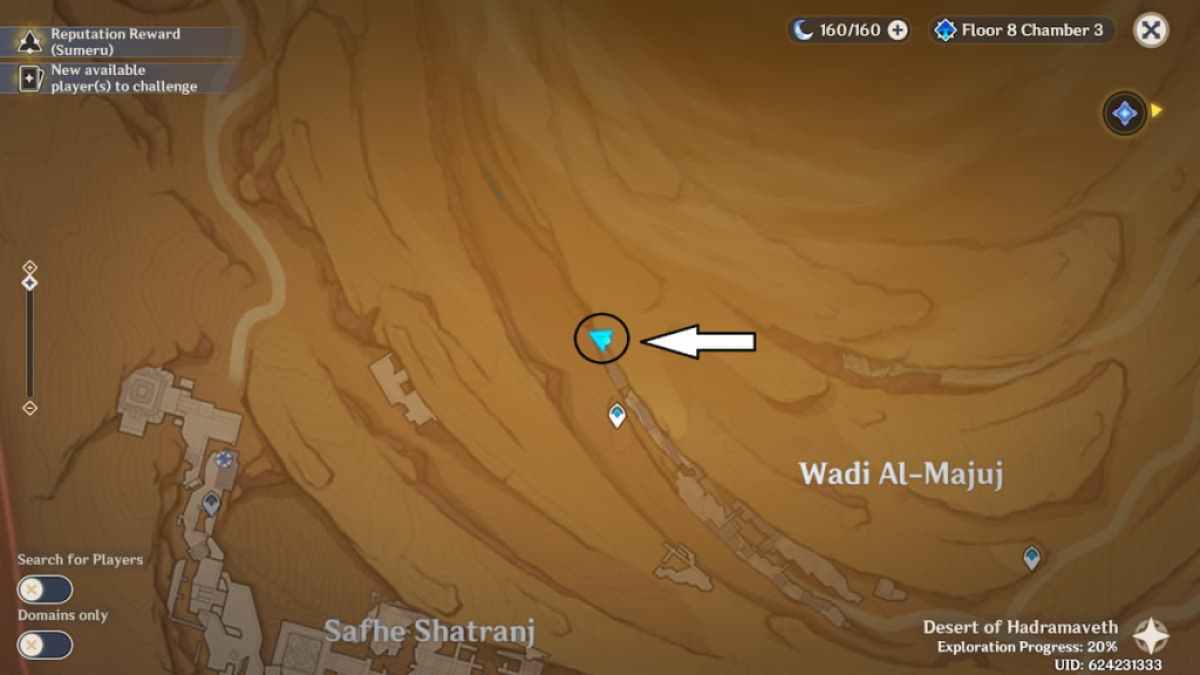 Pathfinder Log V is actually across the canyon on the left side. It's right nearby a large Anubis-like statue.
Pathfinder Log VI Location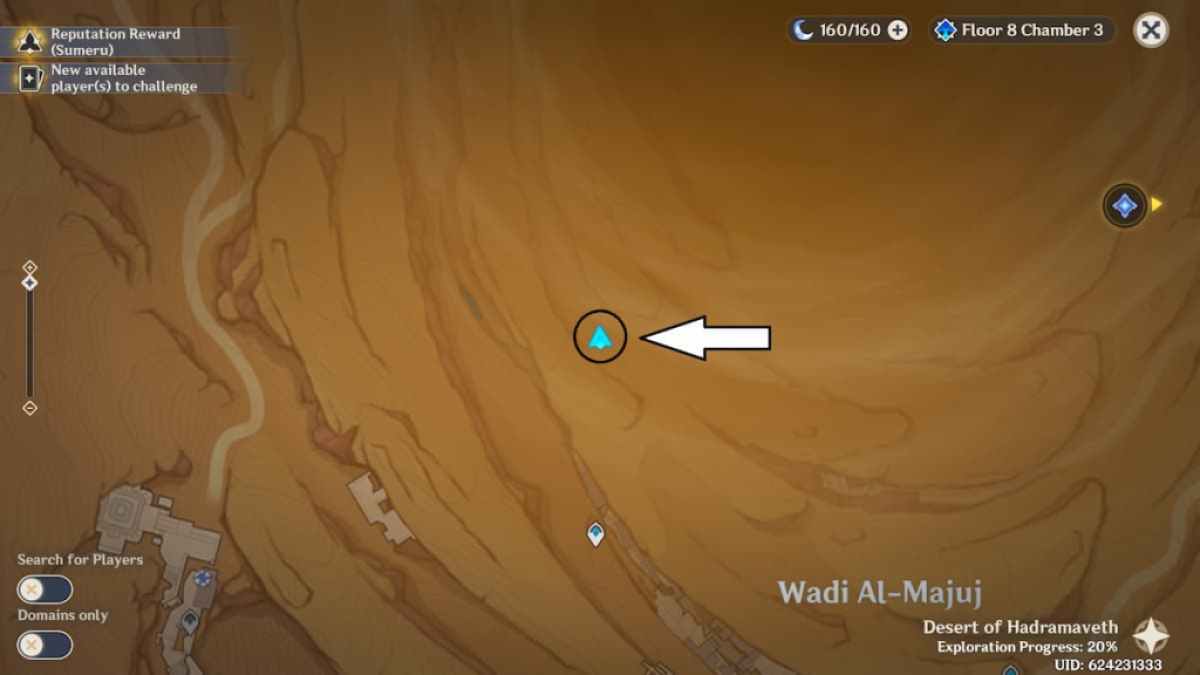 From Pathfinder Log V, look across the canyon and use the Four-Leaf Sigil to jump across into an alcove. Follow the path past a Primal Obelisk, across another gap, and you'll come up to Pathfinder Log six nearby another set of stairs.
Finding Pathfinder Log VI will unlock the another symbol on the Scarlet Sand Slate that you received in the prior Golden Slumber World Quest through the Hypostyle desert. This symbol will allow you access to new parts of Safhe Shatranj, the ruins you partly explore during the beginning of the Dirge of Bilqis World Quest.
Looking for more Genshin Impact Guides? Check out Genshin Impact: Consecrated Beast Locations or Genshin Impact TCG: Should you use Klee or Beidou's Character Cards? here at Pro Game Guides.