The White Heron Hairpin is a 4-star furnishings item in Genshin Impact that Travelers can display in their Serenitea Pot. This item can only be set as an interior ornament, and it contains 90 Adeptal Energy.
The White Heron Hairpin is gifted to the Traveler by Kamisato Ayaka during the quest Food From Afar. As Paimon notes in the corresponding scene:
Speaking of white herons, that's what your title means, doesn't it? Shirasagi Himegimi. So this gift is like a little piece of yourself. It's just as elegant and beautiful as you are.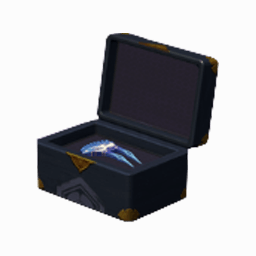 How to Unlock Food From Afar Quest
Food From Afar is the third part in Ayaka's story quest, titled Grus Nivis Chapter: Act I - The Whispers of the Crane and the White Rabbit.
Ayaka's questline automatically unlocks after the completion of the Archon Quest Chapter II: Act I - The Immovable God and the Eternal Euthymia. Travelers will need to finish this chapter first to obtain the White Heron Hairpin.
After the final scene of the Archon Quest concludes, exiting the teahouse will cause Ayaka to contact you and ask for your help with a personal matter. Progressing this quest will allow you to receive the White Heron Hairpin—and if that's not enough incentive to check out Ayaka's story quest, maybe the gorgeous cutscene that follows after will be.
Take our Which Genshin Impact Character are you quiz, or earn free in-game prizes by redeeming Genshin Impact codes. We've also got details on the next Wish banner.