The Almighty Arataki Great and Glorious Drumalong Festival is a Genshin Impact rhythm game event that runs from June 13, 2022, to July 4, 2022. During the event period, you can enjoy seven pre-made beatmaps, plus custom beatmaps made by you and other players. All players Adventure Rank 30 and above who have completed the Ritou Escape Plan part of the Archon Quest Chapter II: Act I - The Immovable God and the Eternal Euthymia are eligible to participate.
How to Unlock the Event
After meeting the requirements, initiate the event by heading to the event menu and select The Almighty Arataki Great and Glorious Drumalong Festival. Click Accept Invitation, read Itto's letter, then select Collapse to begin the Event Quest. Follow the dialogue until you meet the Arataki Gang on Amakane Island's isolated shore to start playing beats.
Related: Yelan's Special Dish Recipe and how to cook it in Genshin Impact
How to Play the Rhythm Game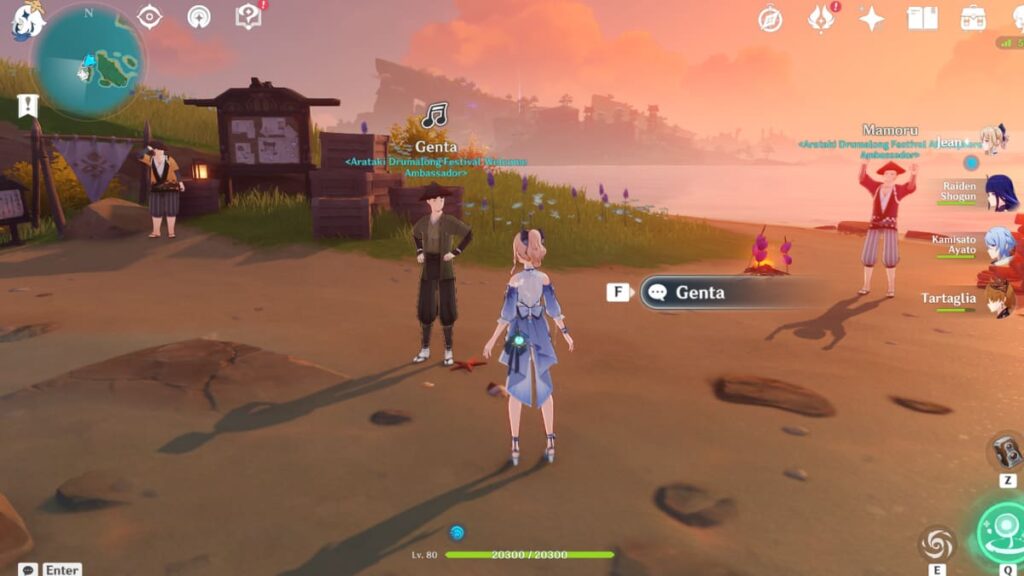 Speak to Genta in Amakane Island to begin playing the rhythm game. You can choose from seven pre-made beatmaps that will release one at a time during the first seven days of the event. Unlike previous rhythm events, you can choose any difficulty level from the get-go. If you choose a harder difficulty and complete the stage, you can claim rewards for the previous difficulty levels as well.
The rhythm game uses a semicircle tap zone. You're able to calibrate lag and the note falling speed for a fully customized gameplay experience by clicking the Settings menu on the upper right of the beatmap selection screen.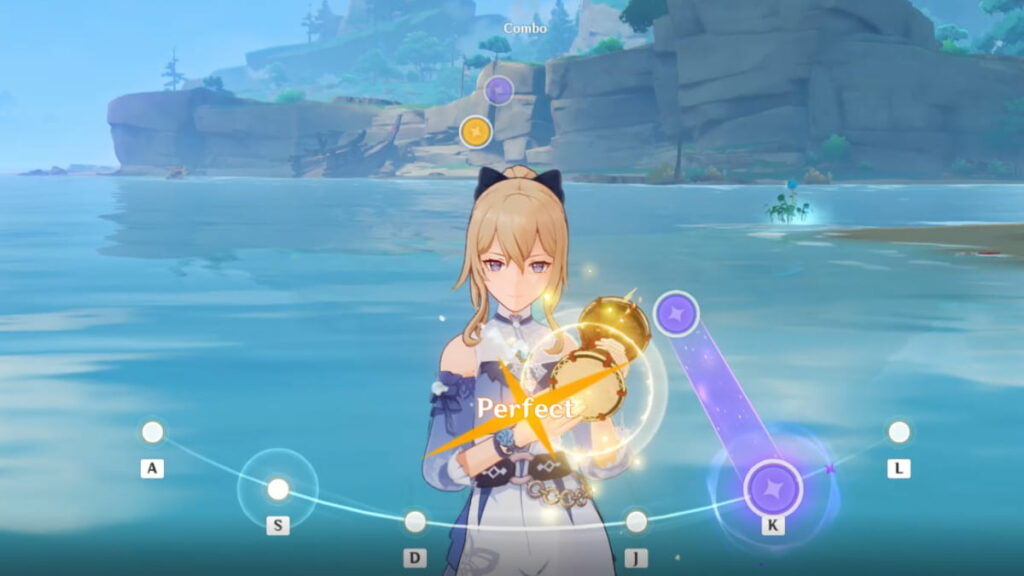 There are six points on the tap zone, and notes can fall on up to two points at the same time. To hit a single note, tap the note as soon as it hits the point on mobile, or click the specified buttons for PC and PlayStation. For hold notes, you need to tap and hold until the bar closes in, then let go when the second note hits the point.
There are times when you need to tap or hold two notes at the same time, so be careful and keep your eyes peeled! While there are three difficulty modes, you only need to get Dulcem (mid-rank, not too many notes missed) on Normal to get the Primogem rewards.
Were you excited about Sara's text cameo in the event story? Check out our guide on Best Kujou Sara build in Genshin Impact – Weapons, Artifacts, and more! if you're keen on building a tengu support.