The world of Teyvat is too beautiful to be forgotten. When you're roaming the forests of Sumeru or the plains of Liyue, some vistas take your breath away. These moments don't have to disappear, thanks to Genshin Impact's photo mode. As long as you're not in combat or in dialogue, you can take a photo anywhere in the game's world. Here's how to take a photo in Genshin Impact, as well as the additional tools provided.
How do you take a photo in Genshin Impact?
How to access Photo Mode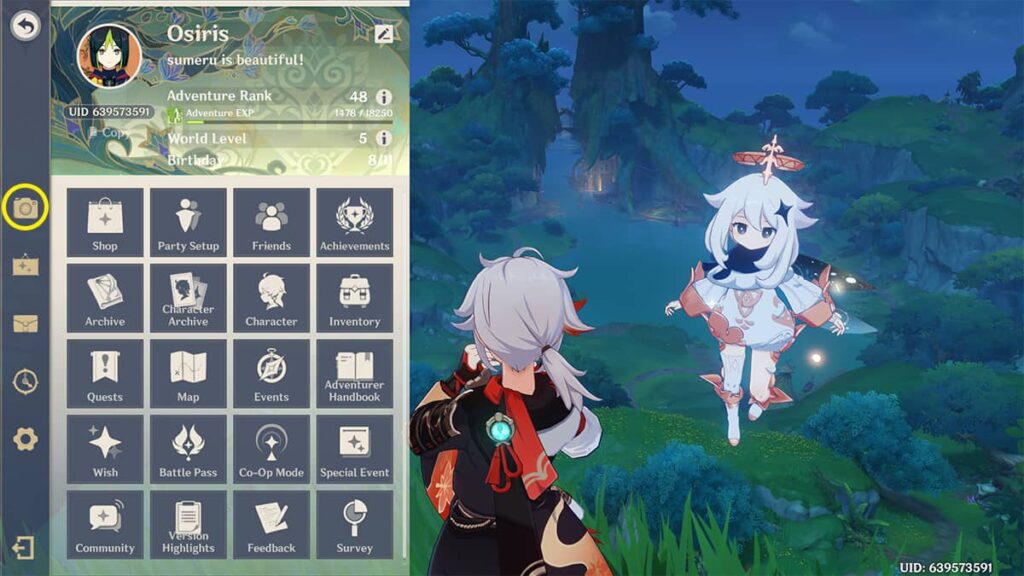 To access Photo Mode, open the main menu. Then, look for the camera icon on the left sidebar. Once you select this icon, you will enter Photo Mode. In this mode, time will continue to pass, and you can still be attacked by enemies. If you are attacked, the Photo Mode will close.
Photo Mode basic controls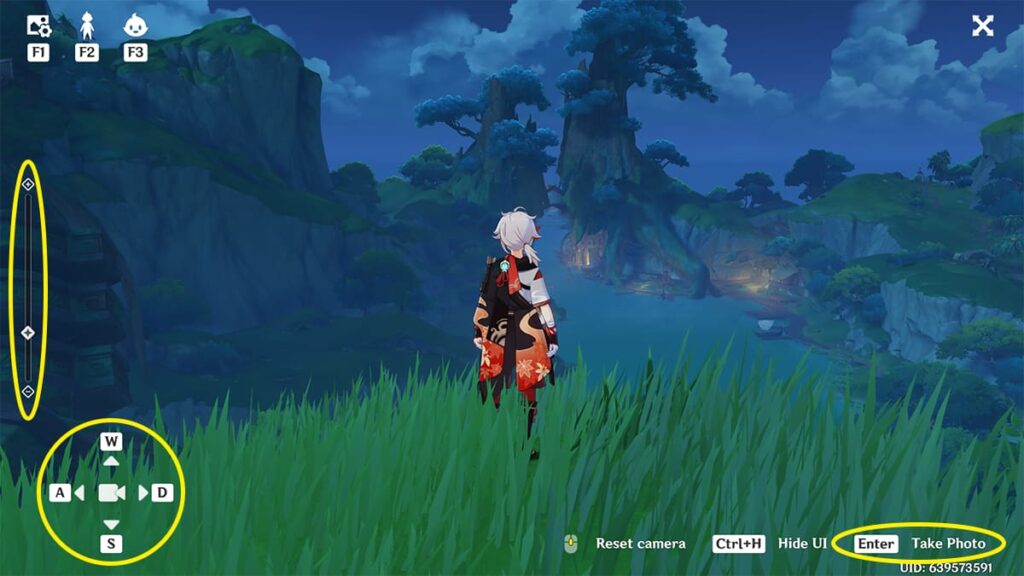 To take a photo, press ENTER on your keyboard, or SHARE for PlayStation players. Your frame can be adjusted by moving the zoom slider on the left side of the screen, or by scrolling the mouse wheel. You can tilt the camera using W and S, and pan the camera with A and D. If you desire more cinematic controls, press F1 to open the advanced controls menu.
Photo Mode advanced controls
To open the advanced controls menu, press F1 for PC players or R1 for PlayStation players. This will give you access to a background blur, if you want to purely focus on your character. This blur can be customized with the "Blur distance" and "Blur radius" sliders. "Blur distance" mimics a camera aperture, which controls the frame's depth of field. "Blur radius" controls the intensity of the blur.
In the "Other" column, you can prompt your character to look at the camera, or you can hide the character altogether. If you select "Hide personal info," your UID in the bottom right corner will be replaced by the Genshin Impact logo, hiding your in-game identity.
Character poses and expressions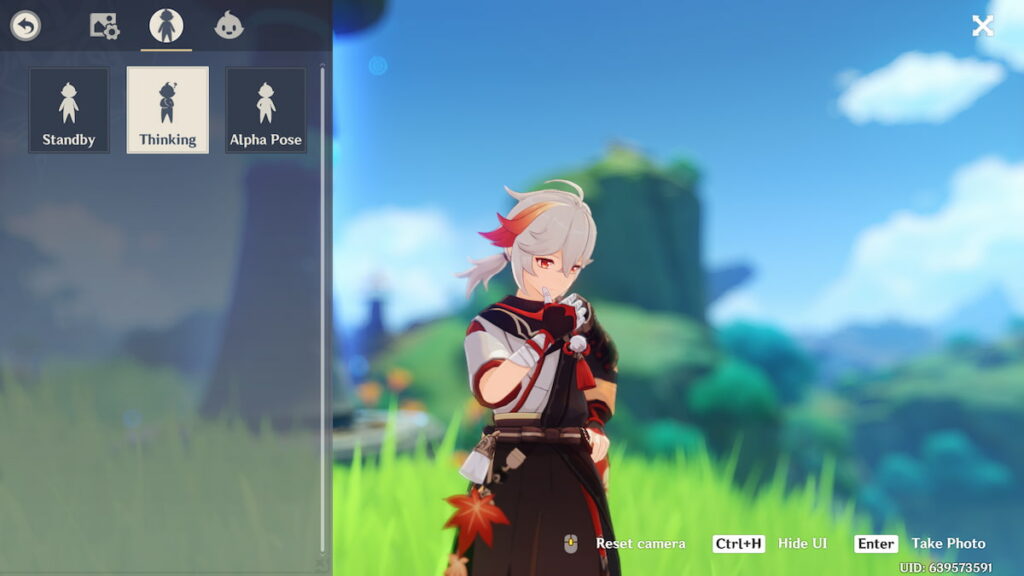 Each character has three poses you can pick from that are universal to all characters. In standby, your character will still do their idle animations, but in the other two poses, they will remain still. There are also three expressions you can pick from, although these expressions are unique to each character. The expressions can be unlocked by raising your Friendship Level with that character.
For more Genshin Impact guides, come check out 18 Most Beautiful Locations in Genshin Impact here on Pro Game Guides.