The Marvelous Uses of Nitrogen Fixation is a Genshin Impact Wonders of the World Achievement. You can unlock it by putting all three of the Dendro Hypostasis' Restorative Piths in an Activated State at the same time. To get this Hidden Achievement, you must first have access to the Dendro Hypostasis, located in a cave south of Dar al-Shifa.
How to get The Marvelous Uses of Nitrogen Fixation Achievement in Genshin Impact
When the Dendro Hypostasis' HP gets low enough, it will release three Restorative Piths, which are Dendro crystals that can cleanse the boss. Typically, you need to apply Dendro to each Restorative Piths so that they can transfer the power of Dendro to the boss, defeating it.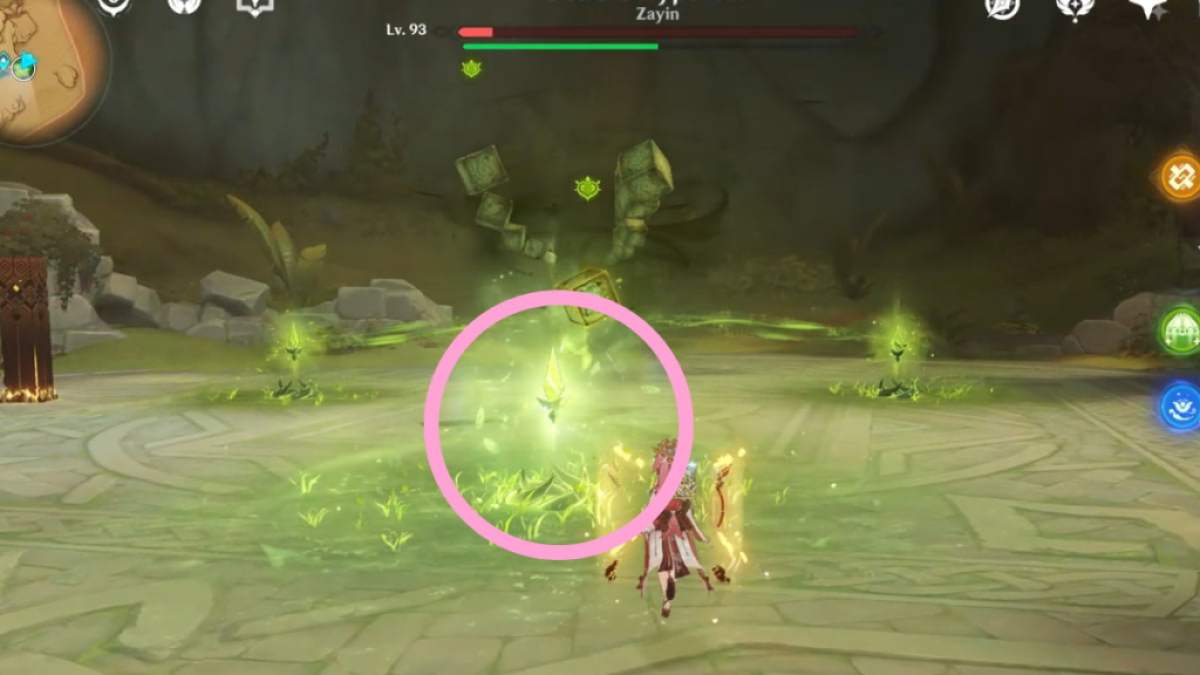 Related: Genshin Impact The Random Circumstances of a Rose's Blooming Sumeru hidden Achievement guide
However, to speed up the cleansing process, you can power up the Restorative Piths by placing them in an Activated State. You can achieve this by applying Dendro, then immediately following up with Electro. A Restorative Pith in an Activated State looks a lot brighter than usual—see the circled crystal in the image above.
When all three Restorative Piths are in an Activated State (Dendro + Electro), you'll unlock the Wonders of the World Achievement called The Marvelous Uses of Nitrogen Fixation. Keep in mind that the Dendro Hypostasis will occasionally remove the Dendro from the Restorative Piths, forcing you to reapply the Dendro and Electro combo. The boss will also die once it's fully cleansed, so you need to act fast to meet the objective.
Check out our guide on Where to find all Illusion Murals in Genshin Impact – Beyond the Shadow of Time Achievement to unlock another Hidden Achievement.