Klee is a Five Star Pyro Catalyst in Genshin Impact that has a lot of damage potential. She is the featured character for Sparkling Stars in version 2.8 and is one of the easiest Five Star characters to level up. Vaporize and Melt teams can make great use of Klee's damage capabilities, and she can use many different Artifact sets for minimal farming. This is everything players need to know about whether Klee is worth pulling for in Genshin Impact.
Klee Strengths and Weaknesses in Genshin Impact
One of Klee's biggest strengths is how easy it is to farm for her. The Pyro Regisvine is one of the easier bosses, and players can farm Everflame Seeds without much trouble. Her other required materials can be found all around Mondstadt and Liyue, and her ability to synergize well with Cryo and Hydro characters give players plenty of options for making Vaporize or Melt teams. Upgrading her Talents by farming for Teachings of Freedom at the Forsaken Rift is also easy to do and doesn't require players to get any further in the game than Liyue.
Klee's weaknesses stem from the fact that players don't always need a Pyro character. Xiangling is a free 4 Star Pyro character that is on par with Klee's damage output and versatility. Yanfei fulfills the same roles that Klee does and can be interchangeable. Having multiple Pyro characters for the Elemental Resonance will still provide an Attack boost, and Klee can be used along with Xiangling or other Pyro characters too. She is worth the Primogems for any players in need of a strong DPS.
Related: Is Kazuha worth pulling for in Genshin Impact?
Genshin Impact Current and Future Banners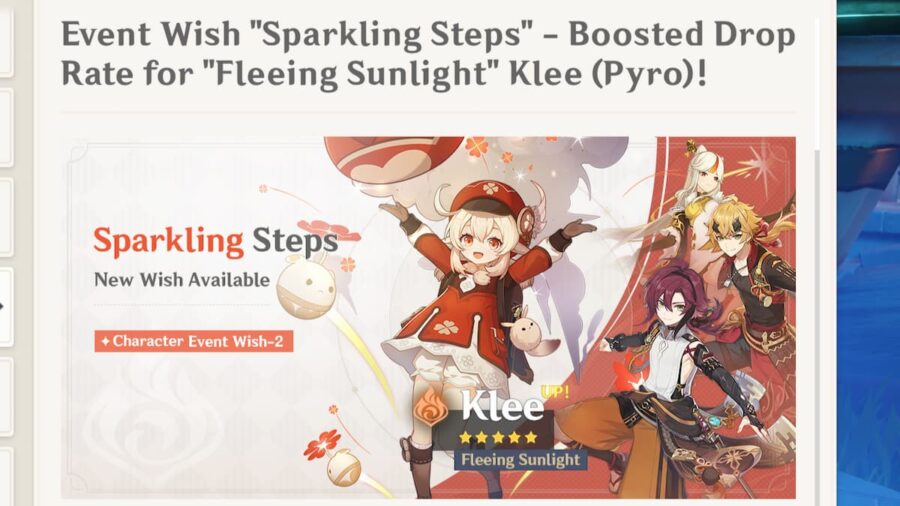 Both Klee and Kazuha are the two featured Five Star characters in Genshin Impact's 2.8 Banners. The Anemo character Heizou, Geo character Ningguang, and Pyro character Thoma are the featured 4 Stars and have increased rates. Klee and Kazuha have a 50% chance of being the Five Star characters that players can pull with a guaranteed Five Star within 90 Wishes.
August 2, 2022, marks the beginning of the next Banner, Tapestry of Golden Flames, and features Yoimiya. It is speculated that the already confirmed characters, Dori, Collei, and Tighnari, will be a part of the Banners for version 2.9 or 3.0.
For more Genshin Impact guides, check out Genshin Impact – All Dori Skills, Talents, & Ascension Materials on Pro Game Guides.