Hypostases are staple bosses in Genshin Impact. The last one to be added to the game, the Dendro Hypostasis, comes with unique move sets, patterns, and gimmicks. Here's what you need to know to find and defeat this creeping cube.
Where is the Dendro Hypostasis in Genshin Impact?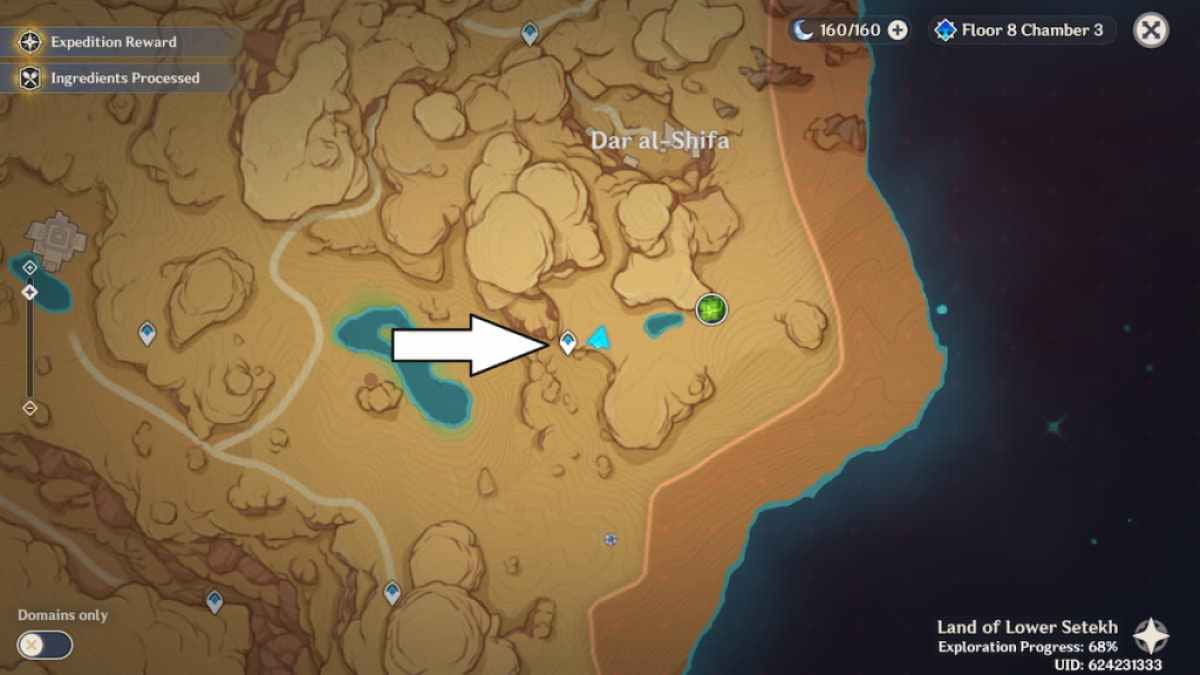 The Dendro Hypostasis is tucked underneath a dune in the Hypostyle Desert. Teleport to the waypoint above, drop off the ledge in front of you and start gliding. If you turn around mid-air, you'll see a tunnel with withered vines coming out of it. Follow that tunnel to the Dendro Hypostasis.
How to defeat the Dendro Hypostasis in Genshin Impact
Like its other counterparts, the Dendro Hypostasis can only be attacked when its core is exposed. See the picture above for an example of what the core of the hypostasis looks like when exposed. There are several points during the fight when the core will be protected, like when the Dendro Hypostasis transforms into a ball to crush you or when it forms a bulb-like plant and spits projectiles at you.
Related: How to use Stamina restoring flowers in Sumeru in Genshin Impact
We recommend using Electro characters to fight this boss, as they can take full advantage of the Aggravate elemental reaction since the Dendro Hypostasis has Dendro constantly applied to it. You will need at least one Dendro character in your party, however, to attack the Restorative Piths the Dendro Hypostasis creates at the end of the fight to finish it off for good.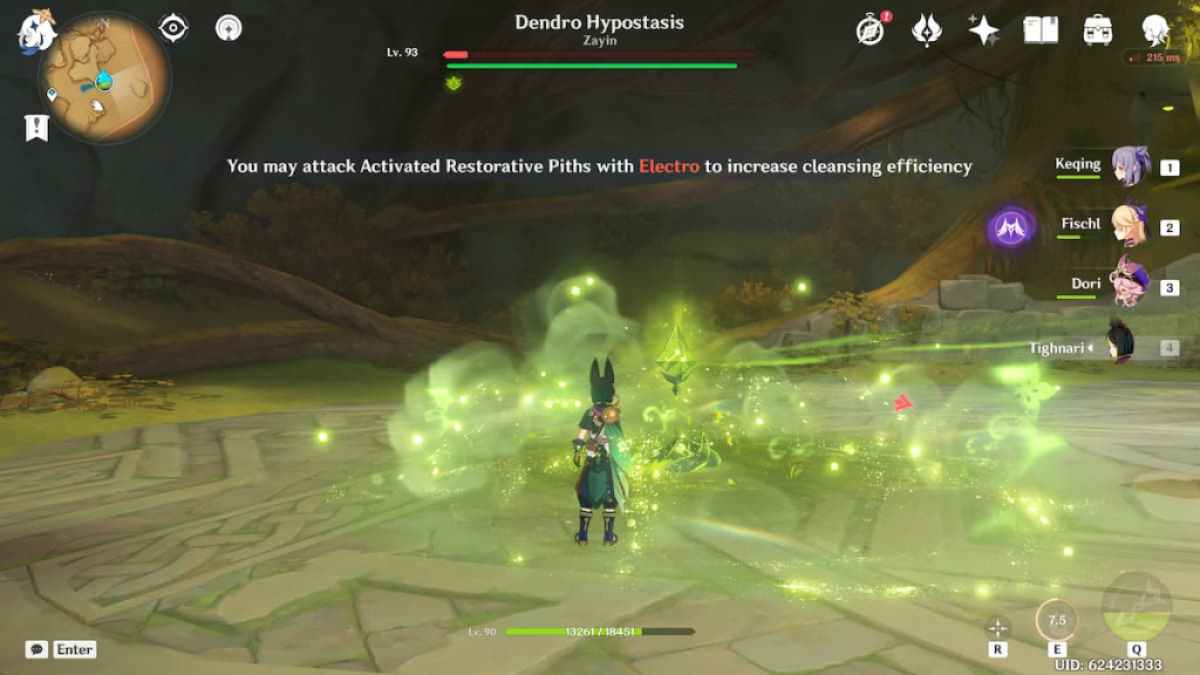 At the end of the battle, the Dendro Hypostasis unleashes three Restorative Piths. You only need to attack one of them with Dendro to fill the green bar beneath the boss' HP bar. After you attack a Resorative Pith for the first time using Dendro, you can use the Electro element to make your Dendro attacks more effective at filling the green meter. If you do not fill the green meter within a certain period, the boss will regain a portion of its HP, and you will need to continue fighting it. The progress of filling the green meter does not reset with each revival, so if you were close, but didn't quite fill it on the first opportunity, don't worry.
After you defeat the boss, spending 40 Resin will allow you to gain artifacts and unique materials to ascend your characters, including Nagadus Emerald pieces and Quelled Creepers.
Looking for more help with Genshin Impact bosses? Check out How to get to the Jadeplume Terrorshroom in Genshin Impact and How to get to the Electro Regisvine in Genshin Impact here at Pro Game Guides.