One of the challenging quests in the final Libertarian Island is the Founding Father's mission. It is mainly due to the confusing information in the mission description, as it poorly explains something about reeling/fishing. As a result, people often roam between the statue and shore area to find further clues and solutions for the quest at hand instead of looking at the top of the statue where the real answer resides. To solve the Founding Father's Quest in Goat Simulator 3, you must travel to the top of the figure and headbutt the reel.
How to reach the top of the Founding Father Statue Figure
Related: How to finish the Big-Foot Sighted quest in Goat Simulator 3
To reach the top of the Founding Father figure, you must make use of the propeller fan. You can find two such fans on the backside of the statue. Jump on the fan, and it will blast you to the top of the giant idol. Now, carefully maneuver your way to the hand of the statue without falling. Along the way, you can also collect the Trinket Statue on the top.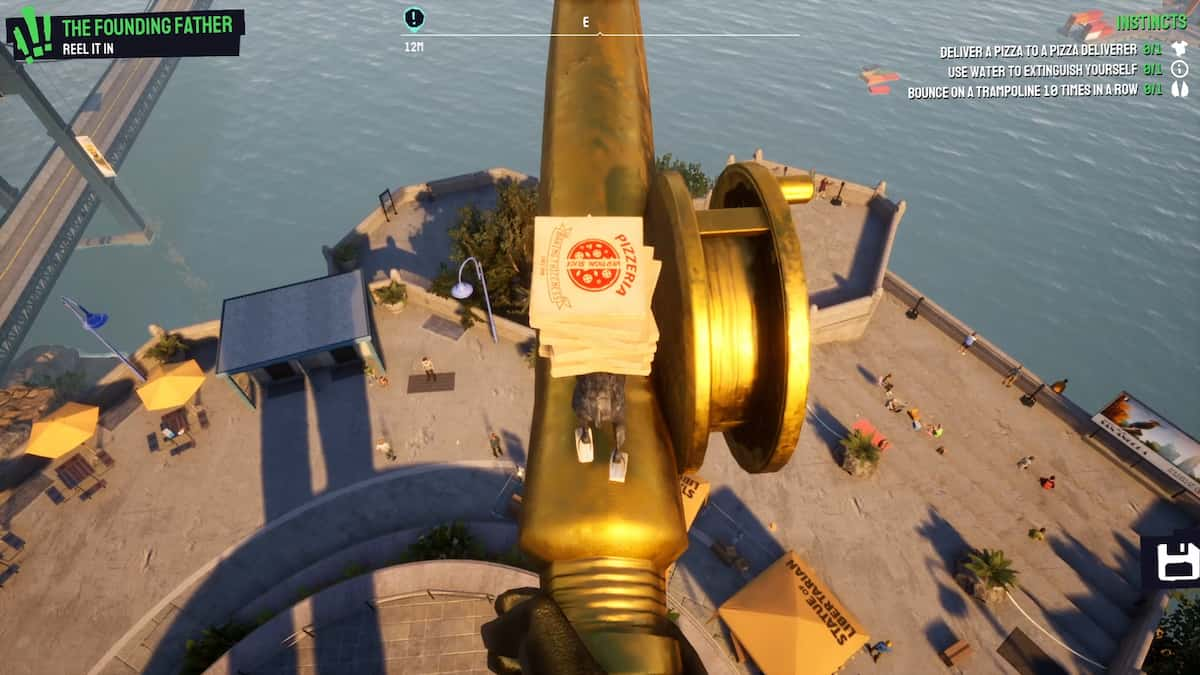 After reaching the hand section, you will find the statue holding a fishing rod that extends into the ocean. Headbutt the reel part of the rod to start reeling in a Lighthouse from the sea. You can use RT on an Xbox Gamepad or RMB on a Keyboard/mouse layout to use the head butt mechanism.
After pulling out the Lighthouse entirely, you will successfully finish the Founding Fathers' Quest in Goat Simulator 3.
For more on Goat Simulator 3, check out How to perform a backflip and frontflip in Goat Simulator 3 or How to complete the Imperial Mausoleum Quest in Goat Simulator 3 on Pro Game Guides.