God of War Ragnarok has plenty of powerful pieces of gear. A special piece of gear that players will definitely want to keep an eye out for is the Shatter Star Shield. This shield will become obtainable once players reach Vanaheim. To reach its location, players should progress through the story as normal until they reach the purple mist for the first time. Once here, they are on the path to obtaining the Shield.
How to get the Shatter Star Shield in God of War Ragnarok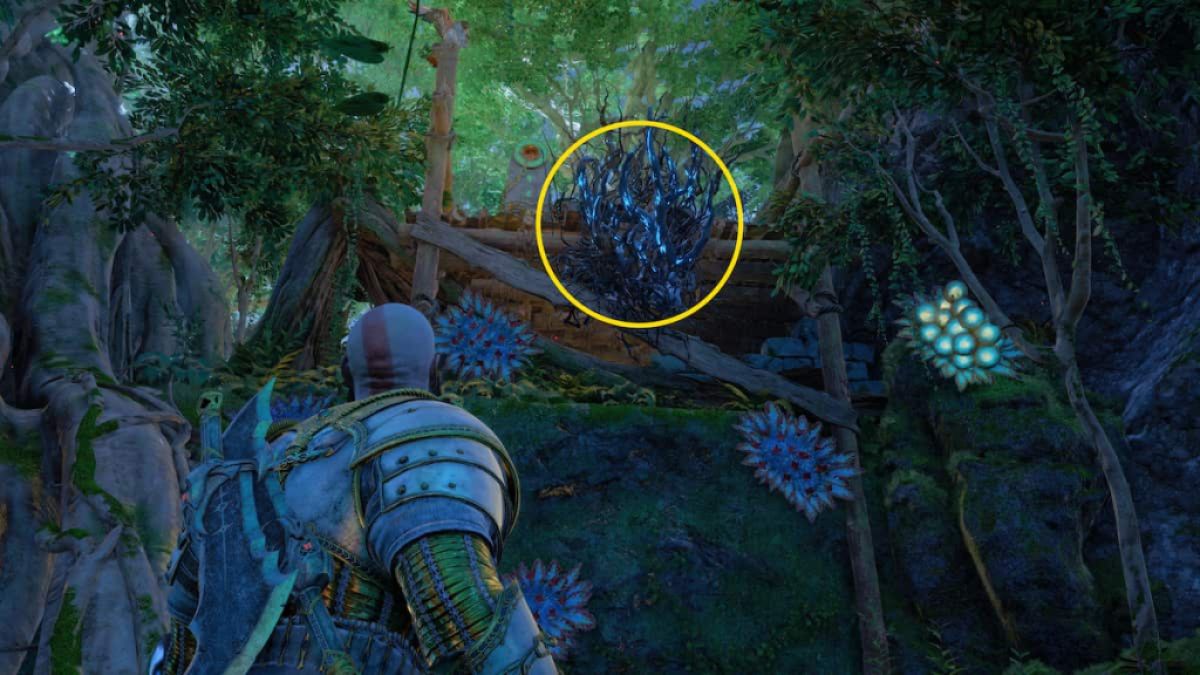 Once players encounter purple mist for the first time, they will shortly come across the location shown in the image above. Here, players should use the Blades of Chaos to burn away the purple branches and a chain will fall down, allowing Kratos to climb up to the higher ledge. Watch out for the exploding plant on the right, as it can damage Kratos as he climbs up the chain.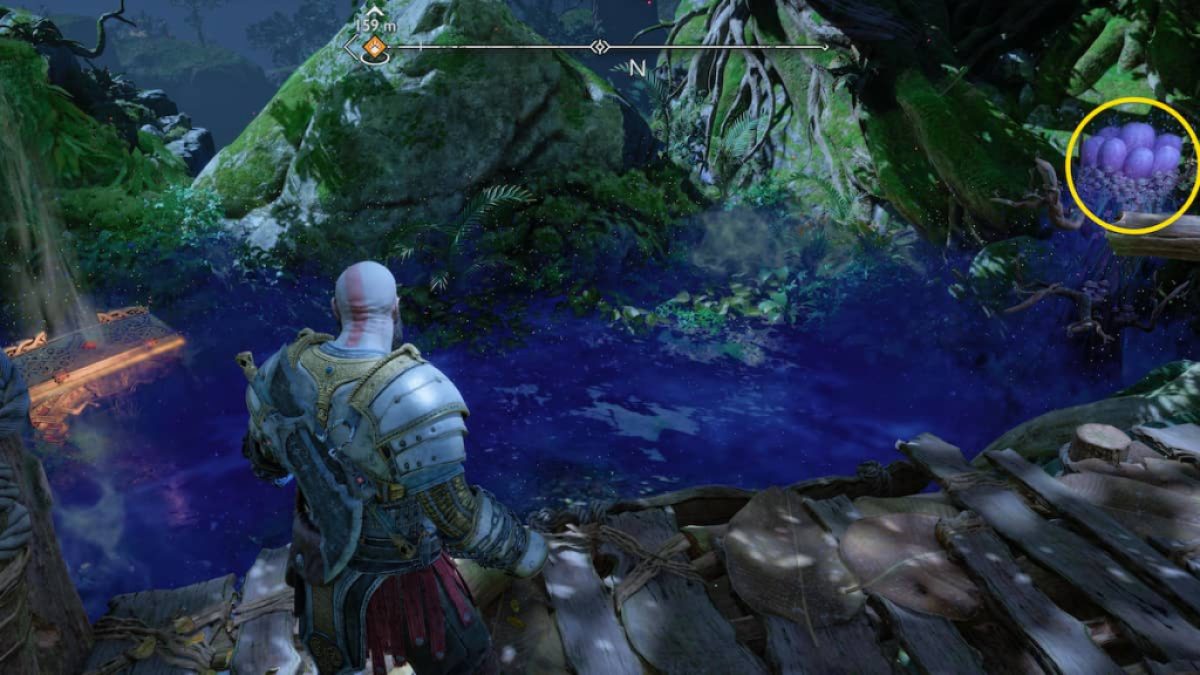 Once at the top, the players should see an area on a lower section (shown above) filled with purple mist and a Legendary Chest. To clear this area, players need to throw Kratos' Leviathan Axe at the mist's source (circled in the picture above) which will cause the harmful mist to disappear. This will allow Kratos to jump down and open the chest containing the Shield. It is important to note that if the Leviathan Axe is recalled while in the pit, the mist will reappear and kill Kratos, so wait until he safely returns to the upper platform before regaining the Axe.
Related: How to get the red chest behind the gate in the Lower Wildwoods in God of War Ragnarok
What does the Shatter Star Shield do in God of War Ragnarok?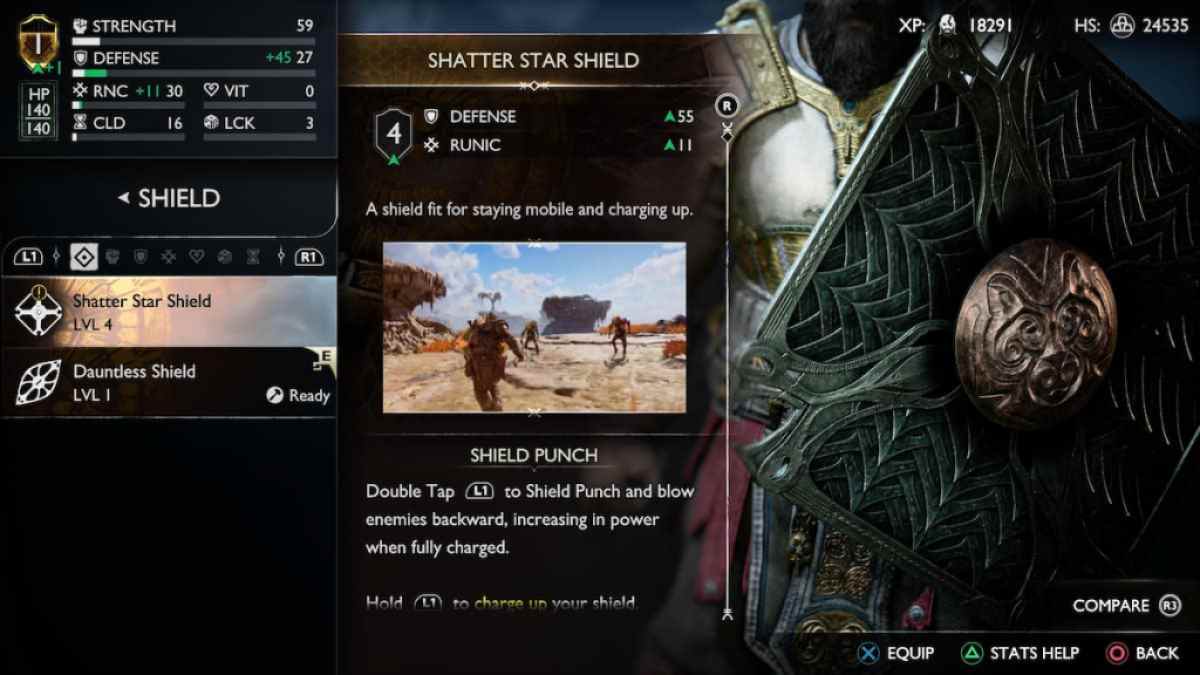 The Shatter Star Shield has a special ability that lets players charge the shield up by holding L1. Doing this will allow players to charge up the shield, and double tapping L1 will release the charge into an attack on enemies, dealing impressive amounts of damage.
Interested in other helpful God of War Ragnarok guides and want to read more? Check out How to shut down Modvitnir's Mining Rig for the Favor In Service of Asgard in God of War Ragnarok on Pro Game Guides!