Gotham Knights has released and brought about a new experience in the DC video game universe. Instead of playing as batman, like usual, players will take control of his four proteges, searching for clues surrounding his untimely death. Gotham Knights has some unique aspects to its combat, so there are a few things for players to remember when taking on enemies. One important mechanic is disabling security cameras, which becomes increasingly important during fight sequences.
How to disable cameras in Gotham Knights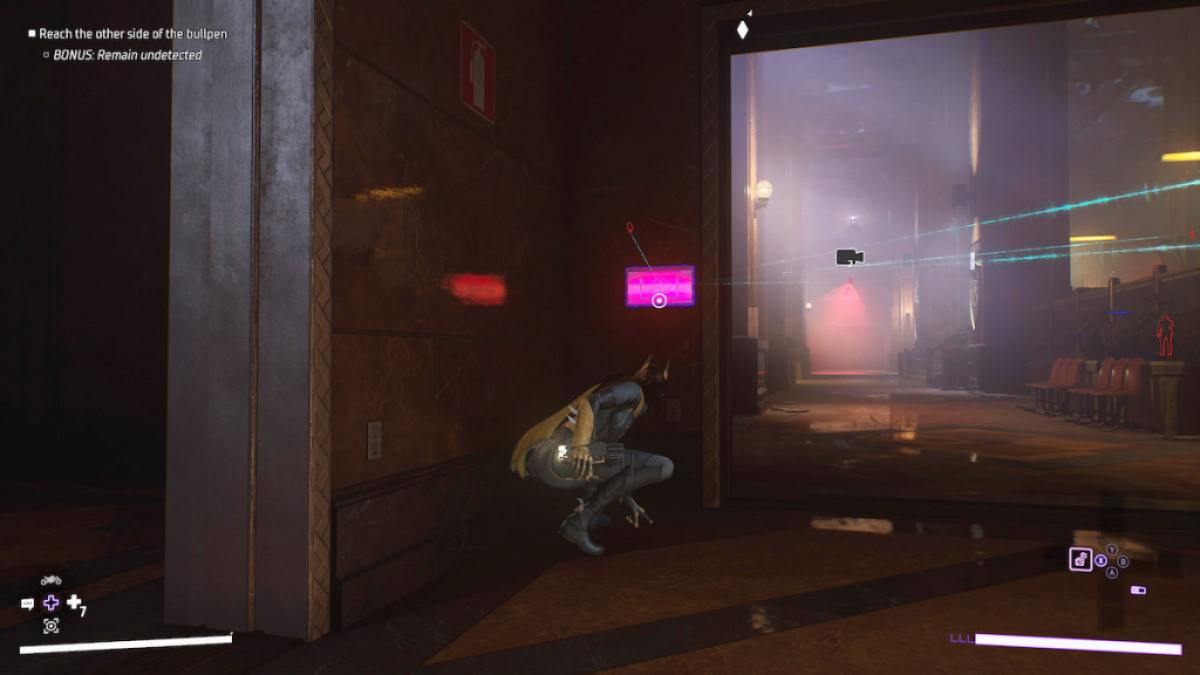 Players need to perform an AR scan to disable security cameras in a specific area. Once the scan is complete, players should see the security cameras lit up in the room they are fighting in. Security cameras will usually have a faint blue line coming off of them when AR scanned. These blue lines should converge at an electrical box where players can hack and disable the security cameras. yOU can do this with batgirl's hacking ability, which is a great reason to choose this hero starting out.
Related: Become Gotham's heroes in free to play Heroic Assualt standalone mode in Gotham Knights
Why should you disable security cameras in Gotham Knights?
When security cameras are triggered, all enemies in the area will be alerted to the presence of the player's chosen hero. This will make fighting them much harder, but it can also spell doom as more enemies will be called in via reinforcement when players are spotted on security cameras. Enemy reinforcements are usually stronger than the enemies that naturally spawn in that area, so players should be sure to avoid getting caught.
Interested in other helpful Gotham Knights guides and want to read more? Check out How to unlock multiplayer in Gotham Knights on Pro Game Guides!