In Gotham Knights, players will come across various villains and factions, and you'll need to defeat them to get different resources. Promethium is one of the Epic rarity resources you'll find in the game, and you'll need a ton of this material to improve your gear. Enemies can be found at various crime scenes, and stopping these will give you clues for Premeditated Crimes. Here's where to find Promethium in Gotham Knights.
Where to get Promethium in Gotham Knights?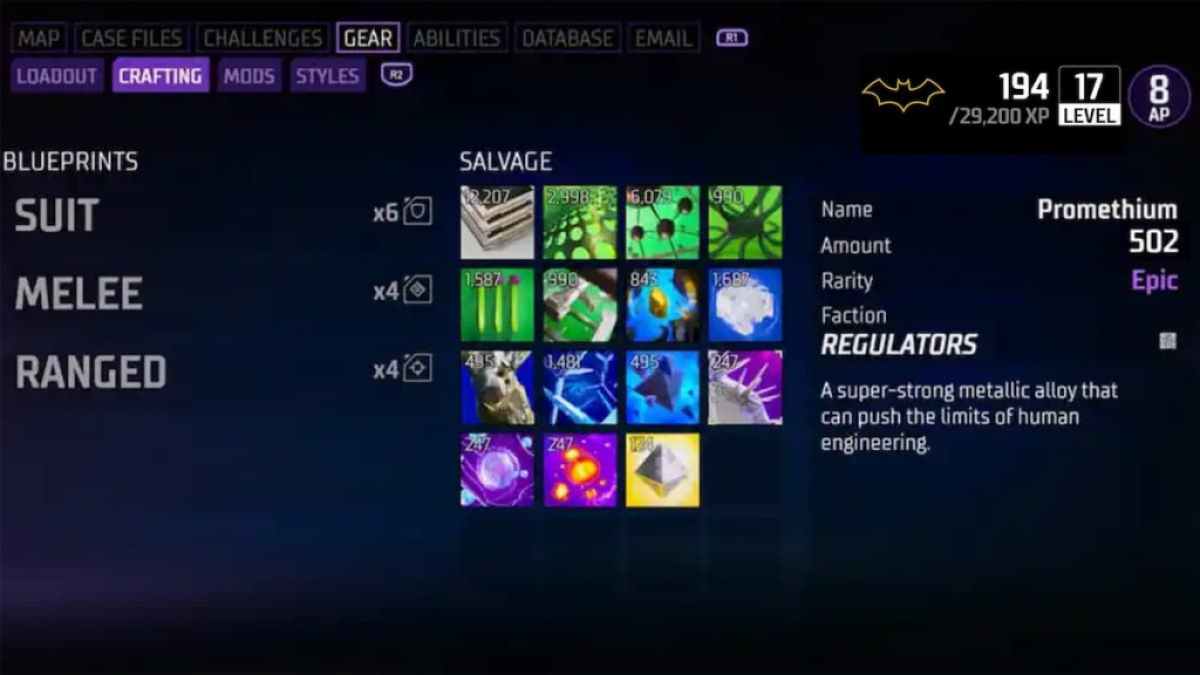 Promethium can be acquired by defeating enemies from the Regulators faction. This resource is defined as a super-strong metallic alloy that can push the limits of human engineering. Since it's an Epic resource, you'll have a better luck at finding this by completing tougher and very difficult missions. Players can use this Epic rarity crafting resource to get better gear for any of the four superheroes in Gotham Knights!
Where to find Regulators in Gotham Knights?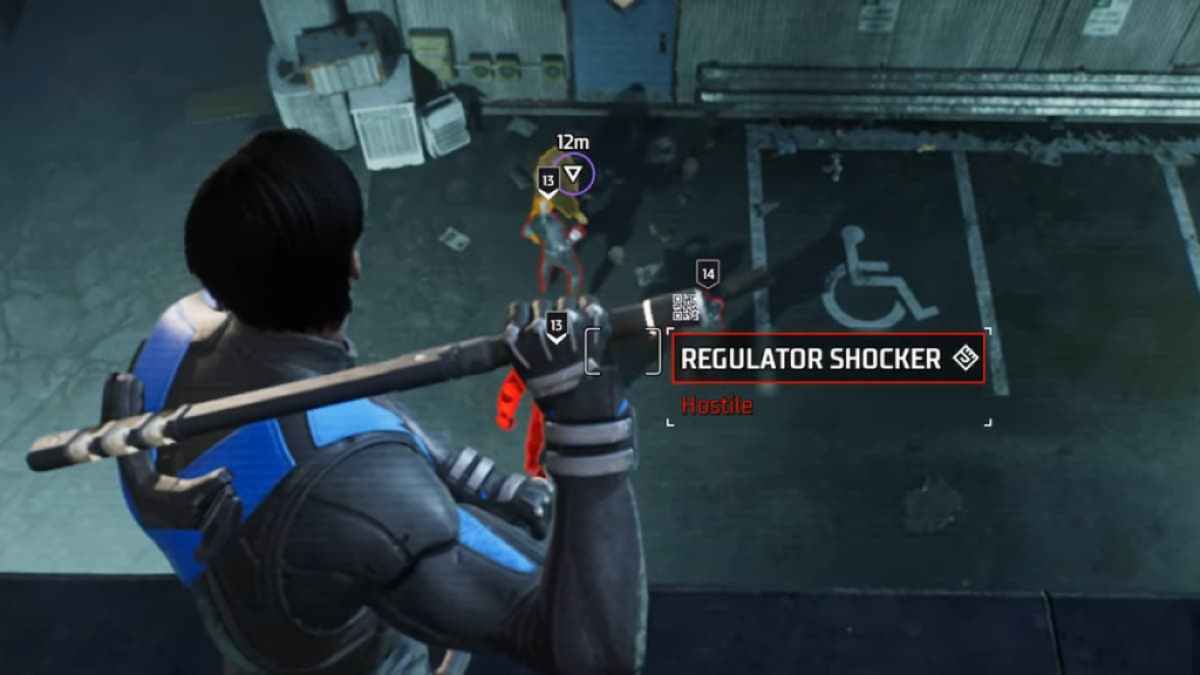 Regulators are one of the various factions players will fight in Gotham Knights, and you'll usually find them quite often in the game. We recommend taking on cases and missions that revolve around Regulators to find more Promethium. One example is the Jacob Cane case that requires players to Interrogate Regulators. You'll have a better chance of getting Promethium by completing this mission.
Similarly, you can Interrogate Regulators to get clues about Premeditated Crimes related to this faction. Regulators are usually located at Old Gotham, Gotham Heights, Financial District, Southside, Otisburg, Bowery, West End, and Southside. Crafting resources like Promethium are exceedingly useful, and players need to find these materials to improve suits, melee, and ranged weapons.
Wondering how to get new suits? Check out How to get blueprints in Gotham Knights on Pro Game Guides!