Armor is a pretty important thing to have when going against huge bugs and insects in Grounded. If you want to stay protected and get some pretty sweet perks, you will want to combine a full set of the same type of armor together to gain them. I don't recommend heading out against spiders, ladybugs, beetles, and stinkbugs without some good protection, so make sure to start crafting some of these right away!
Grounded Armor and Set Bonus List
Here's a full list of all of the armor and its set bonuses that are in Grounded.
Acorn Armor
Acorn Armor will give you the set bonus Uncrackable. It's unclear exactly what the full set bonus does, but theories include that the armor won't break if it's fully damaged or that you can't get one-shot killed by an enemy. Each piece of the armor will give you a boost to your Max Health, which adds to your hp so you can survive more damage.
Acorn Face Mask - 1 Acorn Shell, 5 Mite Fuzz, 3 Woven Fiber
Acorn Chestplate - 3 Acorn Shell, 6 Clover Leaf, 4 Woven Fiber
Acorn Leg Plates - 2 Acorn Shell, 4 Sap, 4 Woven Fiber
Acorn can be found around the large oak tree to the north on the map. Mite Fuzz drops from Lawn Mites, which can be found pretty much all over, but also have a cave where you complete one of the objectives of the Mysterious Machine quest.
Ant Armor
Ant Armor has some interesting bonuses, the first one is additional Hauling Strength. This makes it so you can hold more Grass Planks and Weed Stem when you are carrying them around. It's a nice bonus if you're doing a lot of building or collecting of resources. The full set bonus is the HumAnt trait. This makes it so other ants will leave you alone while you are wearing this armor. So, if you want to head down into the anthill for some ant eggs, you might want to take this with you so you don't get bothered.
Ant Helmet - 1 Ant Head, 3 Ant Parts, 5 Mite Fuzz
Ant Arm Guards - 5 Ant Parts, 2 Acid Glands, 2 Mite Fuzz
Ant Knee Guards - 6 Ant Parts, 2 Woven Fiber, 4 Mite Fuzz
You can find a whole bunch of ants at the anthill that is located not too far from the first Field Station. Acid Glands drop off of Soldier Ants which can be found in abundance at the anthill.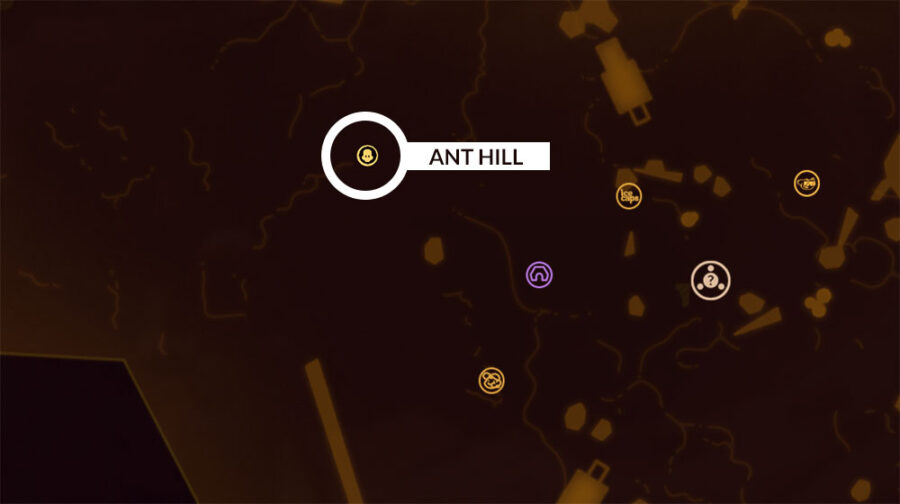 Bee Armor
Bee Armor will give you the ability to spring for longer distances for each piece you are wearing. This is pretty useful if you're making long trips around the map and don't want it to take forever. It's also pretty strong armor and falls in the tier 2 category of defense. If you've got the full set on, you get the Fuzzy Cushion bonus. What this does has yet to be confirmed, but we can infer from the name that it likely reduces fall damage.
This armor cannot be currently crafted, but you can find a rotten version of each piece inside of the anthill. It will likely be added in a future update where they bring bees to the game!
Bee Face Mask - 5 Bee Fuzz, 2 Spider Silk, 1 Berry Leather
Bee Shoulder Pads - 4 Bee Fuzz, 1 Bee Stinger, 4 Berry Leather
Bee Shin Guards - 4 Bee Fuzz, 4 Spider Silk, 4 Berry Leather
Clover Armor
This is the easiest armor to get in the game, and you can get it very early on. Each piece will give you the Fuller perk, which means your hunger will reduce quite a bit slower. If you compile a full set of this armor then you will get the Moist bonus. Moist will make it so you don't need to drink as often and your thirst shouldn't need to be replenish as often as usual.
Clover Hood - 4 Clover Leaf, 1 Woven Fiber
Clover Poncho - 6 Clover Leaf, 3 Woven Fiber
Clover Shin Guards - 3 Clover Leaf, 2 Woven Fiber, 2 Sprig
Grub Armor
If you want to have additional maximum stamina then each piece of Grub Armor will give you a boost. Grub Armor's set bonus is called Plump & Juicy. The armor reportedly will reduce how fast your thirst need to be replenish. This is pretty similar to Clover Armor, but is better at its job.
Grub Goggles - 3 Grub Hides, 1 Raw Weevil Meat
Grub Vest - 5 Grub Hide, 2 Grub Goob, 4 Dry Grass Chunks
Grub Leggings - 4 Grub Hide, 4 Dry Grass Chunks, 2 Mite Fuzz
Grub and grub hide can be found in multiple places, pretty much dark and muddy areas. One reliable spot is at the oak tree to the north. Weevil Meat is found from Weevils that run around pretty much everywhere. I would just look in normal grass areas and you should come across one. Mite Fuzz drops from Lawn Mites, which can be found pretty much all over, but also have a cave where you complete one of the objectives of the Mysterious Machine quest.
Koi Fish Armor
Koi Armor was found if you use commands to unlock all of the in-game recipes. You can't get any of the items that are required to make it yet, but it's clear that we'll likely be finding quite a bit of stuff on top of and in the water in future updates. Only two of three pieces give you a bonus. The helmet gives you +Veteran Diver, and the greaves give you +Swim Speed. We aren't sure yet what +Veteran Diver does, and we also don't know what the full set bonus will be. It's possible everything about this set changes in the future, so take these details with a grain of salt.
Koi Scale Helmet - 2 Koi Fish Scale, 1 Diving Mask, 2 Eelgrass Strand, 2 Lilypad Wax, 3 Diving Bell Spider Silk
Koi Scale Chestplate - 5 Koi Fish Scale, 3 Cattail Fluff, 3 Eelgrass Strand, 3 Lilypad Wax, 2 Bones
Koi Scale Greaves - 3 Koi Fish Scale, 2 Cattail Fluff, 2 Eelgrass Strand, 2 Lilypad Wax, 1 Flippers
Ladybug Armor
Ladybug Armor is a pretty strong set, and it will give you additional blocking strength for each piece you are using. This is useful if you're going to attempt to melee down the bigger bugs that are in the game. Learning how to get perfect blocks is the best way to take these guys down in an efficient manner. If you can put together a full set of Ladybug Armor, you'll get the Scarlet Embrace set bonus which will passively regenerate your health!
This is the highest defense armor you can get in the game currently.
Ladybug Faceplate - 1 Ladybug Head, 2 Ladybug Parts, 3 Berry Leather
Ladybug Chestplate - 2 Flower Petals, 4 Ladybug Parts, 4 Berry Leather
Ladybug Shin Guards - 5 Ladybug Parts, 4 Berry Leather, 4 Flower Petals
Ladybugs roam all over the place in general, so just listen for them pounding around wherever your traveling. Berry Leather can be obtained through crafting by using Berry Chunks. These can be found at the berry bush on the southeastern side of the map next to the house. Flower Petals are dropped from flowers which spawn on the banks of the river/pond to the north.
Spider Armor
Spider Armor is probably the hardest armor to get in the game at the moment. Each piece of it will give you a bonus called Hyperstamina. This appears to make your stamina replenish more quickly after it is used. If you put together a full set of it, the bonus is Hunter's Prowess. It's unclear what this does, but some theories are that it makes you run faster or allows you to sneak around without getting seen as often.
Spider Hood - 2 Spider Fangs, 3 Spider Chunks, 2 Berry Leather
Spider Shoulder Guard - 5 Spider Chunks, 3 Berry Leather, 4 Spider Silk
Spider Knee Pads - 4 Spider Chunks, 4 Spider Silk, 2 Berry Leather
Spiders are pretty much everywhere, you can reliably find Wolf Spiders near the oak tree. Orb Weaver Spiders spawn north of the first Field Station and Ice Caps Mint Container. There's also a lot of spiders are the berry bush where you'll be needing to go to get Berry Leather.