Grounded got a brand new update for August and included in that update is a pretty large bird or crow NPC that flies around and frequents a few different locations. While you can't interact with the bird yet, you can still find feathers from it that can be harvested! We're going to take a look at where the bird tends to be so you can find yourself some new resources.
If you're looking for the bird, it will hang out either at the bird bath or on top of one of the lasers from the mystery machine quest. It can also be found perched up on the fence towards the east or at the picnic table to the west, but these locations aren't really accessible at the moment.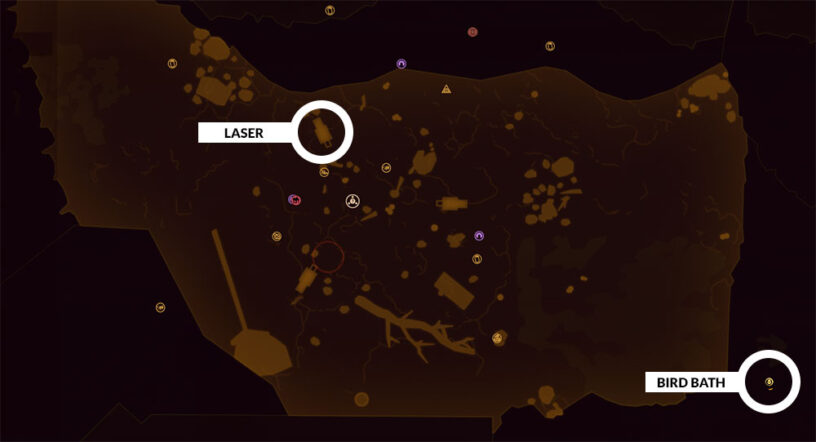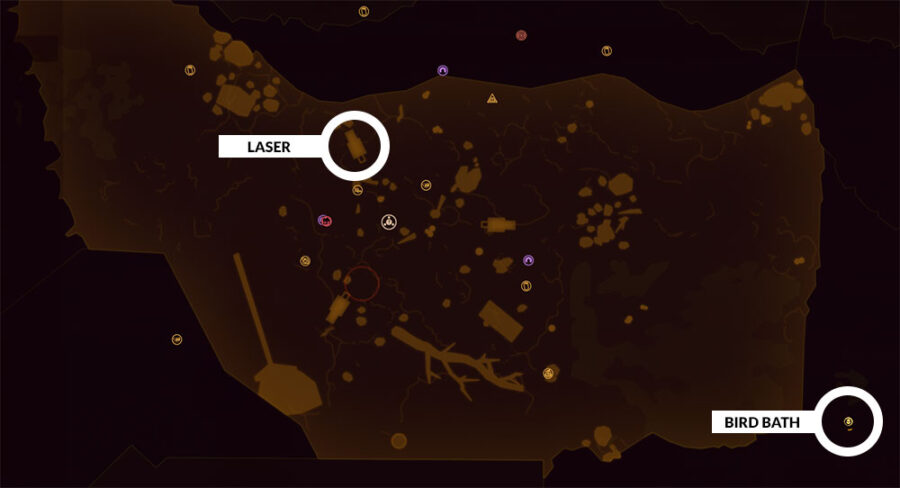 I found the crow at the bird bath in the morning, but it's unclear when it decides to hang out at what spot currently. You can get really close to it if you are able to climb up the branches of the bush and get to the bird bath. However, you can't interact with the bird currently. If you fire arrows or swing a melee weapon at it, nothing will happen! That's probably a good thing, because it would probably make short work of you if it decided you were a threat.
If you're looking for bird feathers, they kind of drop at random. You will want to look around in the tops of grass, because the feathers will drop from the bird and they will get caught in the grass. The feathers fall off the bird's tail, when it lands at one of the locations listed above. If you see it flying around, you might see a feather fall off of it, which you can then go try to find.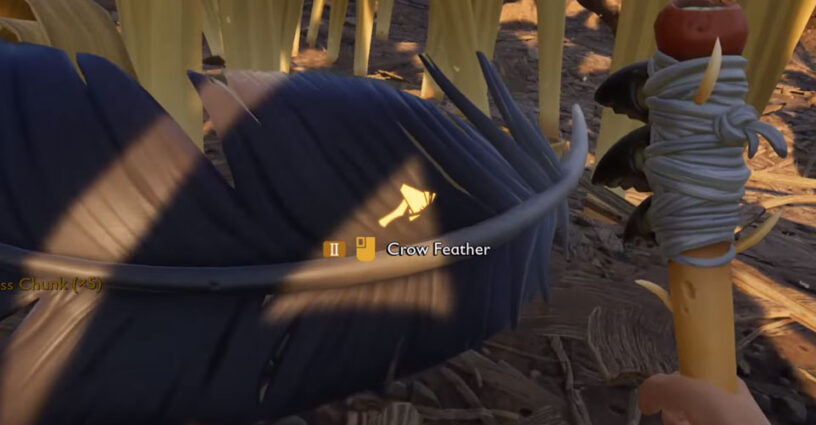 When you find the feather you will need a tier 2 axe to chop it into smaller bits. This will drop Crow Feather Pieces which you need to craft the new items that come with it. Once you have that you can scan it, and you will receive the ability to craft a Marksman's Cap and Feather Arrow. The feather is crafted out of a Crow Feather Piece and Spider Web, which makes it kind of an expensive projectile to make. The Marksman's Cap requires 3 Crow Feather Pieces, 5 Berry Leather, and 5 Spider Web. When you wear the cap it will give you increase Bow Attack!