The Guardians of the Galaxy game was showcased during a Square Enix presentation at E3 2021. It is a fantastic addition to the Marvel franchise, but it left many fans asking if the combat is similar to the Avengers, which didn't do well in the video games industry. The 10-minute gameplay reveals the upcoming action-adventure title, which looks to have a unique combat style. The game looks very different from the Avengers, which should aid in relief for many fans.
The game offers only one character to play with, i.e., Star-Lord, but the other characters aren't stale or mere placeholders as they have their identities well-reflected. Characters like Groot, Drax, Gamora and Rocket Raccoon have four different abilities. While controlling Peter Quill, players can access all of these abilities and use them as they please. These abilities bring different forms of synergy to the combat as it allows the players to take down enemies by making different play styles. It is crucial to keep in mind that these abilities have a set cooldown on them. Therefore, players cannot spam them and have to use them effectively.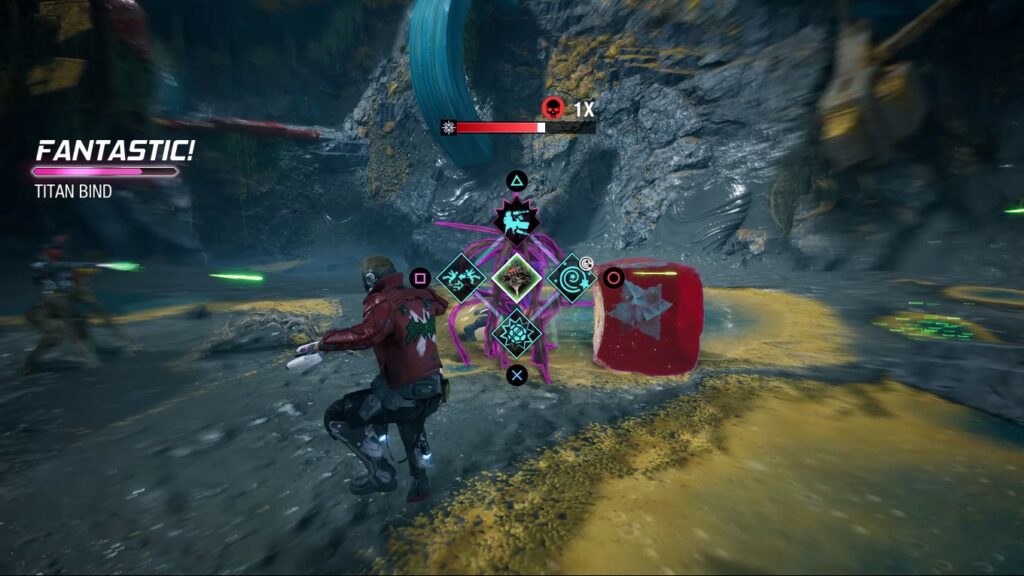 In the gameplay footage, the player uses Groot's Titan Bind ability to capture the enemy and make it immobile, making it easier for the squad to take it down. Moreover, Rocket Raccoon's explosive Cluster Flark Grenade can be used to execute enemies. Just like these combos, there should be a ton of other strategies to implement in the game.

The enemies and player abilities have different effects like staggering, freeze and more to add more diverse layers to combat and make fun opportunities/moments for the players. As the game progresses, effects like these should be very integral to the gameplay.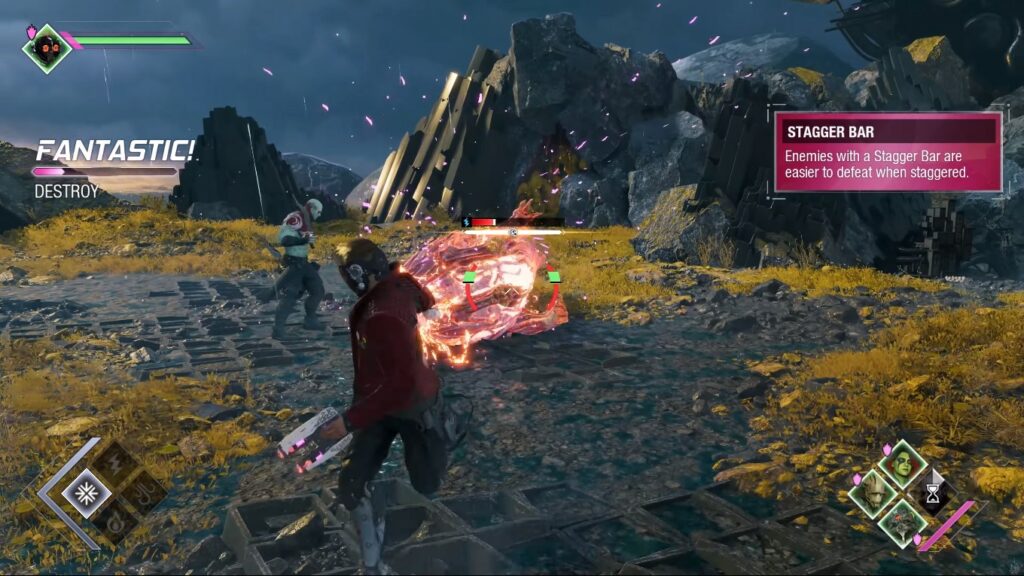 The main spotlight often shifts to Peter Quill in the heated battles during a fight. He slowly generates a pink bar that can be charged by using abilities and defeating monsters. After the ultimate bar is filled, Star-Lord empowers himself and his allies as the charge depletes in the battle. During the ultimate, the player can use as many abilities as they want as there is no cooldown.
Read More: What is the Guardians of the Galaxy game release date?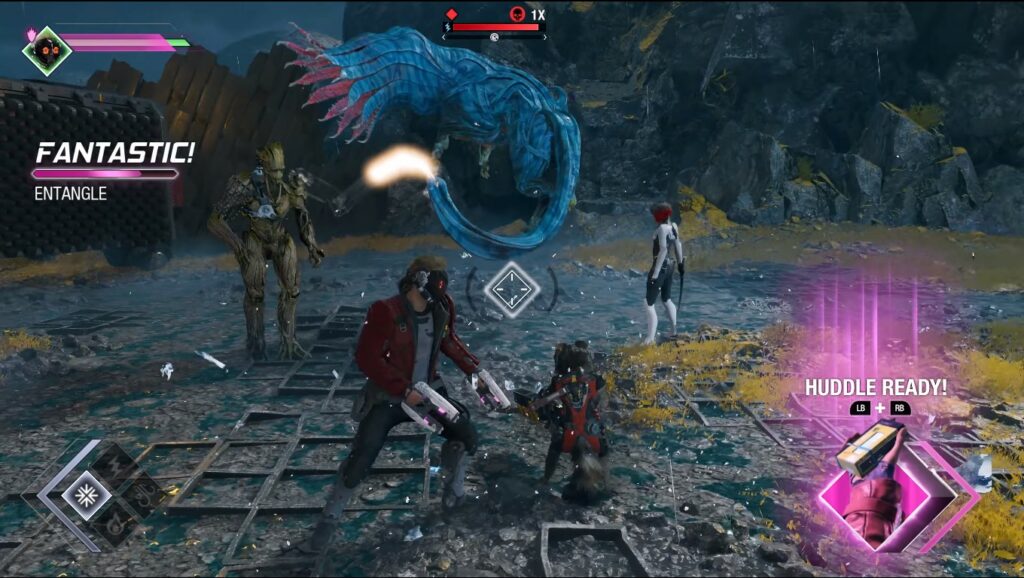 Apart from monsters, players will also face some never-seen-before enemy bosses. It will be interesting to watch the synergies that players make to defeat certain bosses with the glorious crew of Guardians of the Galaxy.
For more on Guardians of the Galaxy, be sure to check back with Pro Game Guides.