Being a survivor in Dead by Daylight can be difficult at the best of times, so you need as much as help as possible to evade whichever franchise killer is on your tail. With that being said here are 10 of the best survivor perks to have to increase your success rates.
10. We're Gonna Live Forever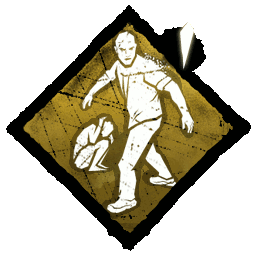 This perk places at #10 on the list due to the nature of it being a levelling bonus rather than a survivability bonus. A unique perk that is available when playing as David King, We're Gonna Live Forever is great for continuously upping your stats, meaning there is less grinding to do in order to collect Bloodpoints so you can level up characters quicker.
Performing any of the following actions gets you One Token:
Safe Hook Rescue.
Protection Hit for an injured Survivor.
Stunning the Killer to rescue a carried Survivor.
Blinding the Killer to rescue a carried Survivor.
With each token you gain a stackable bonus of 25% which goes towards Bloodpoints, and goes up to a maximum of 50/75/100% depending what tier you are on. The bonus points are awarded post-trial.
9. Botany Knowledge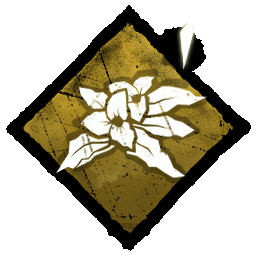 Botany Knowledge is one of Claudette Morel's perks and is very handy for healing. Where killers are concerned, they usually use Sloppy Butcher to try and slow down survivor's ability to heal. With Claudette's perk you are able to mitigate this so that healing is one less thing to worry about, well kind of.
The way it works is that healing item efficiency and healing speed are increased by 11/22/33% depending on what tier you are on. It also counters Mangled entirely, which usually slows it down by 25%.
This means that you can heal up and have med-kits last longer, all contributing to you evading the clutches of the killer! Not to mention thwarting their plans to try and slow you down.
8. Dead Hard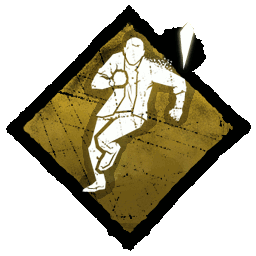 This perk is another one unique to David King and helps you when you are in a desperate spot. It will activate an Exhausted cooldown which lasts for 60/50/40 Seconds dependant on what tier you are in, but is very useful if you need a quick getaway.
When you are injured the perk allows you to tap into your Adrenaline Bank to dash forward so you can avoid getting attacked by the killer. Due to the cooldown you won't be able to use any other perks linked to the Exhausted cooldowns after, but it should be enough of a burst to get you out of harm's way and into a hiding spot!
7. Sprint Burst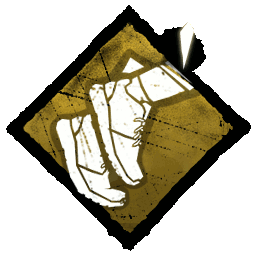 Sprint Burst is similar to Dead Hard but is not reserved for when injured. It is unique to Meg Thomas and allows you to have a boost of acceleration.
Activated whenever a survivor starts running, it provides a 150% Boost to speed that lasts for Three Seconds. Also similar to Dead Hard, there is an Exhausted Status Effect that is applied, and once again lasts for 60/50/40 Seconds depending on your tier level.
Related: Dead by Daylight Codes (June 2021) – Free DBD Bloodpoints!
6. Lithe
You may be thinking "there are a few speed-related perks here!" But there has to be! As running away is very important in Dead by Daylight (we're not cowards, just tactical). Unique to Feng Min, Lithe allows you to set off into a sprint after Rush Vaulting, meaning it is an important perk for evasion.
The sprint lasts for Three Seconds and has an increase of 150% compared to your regular running speed. It does incur an Exhausted Status Effect when maxed out for either 60/50/40 Seconds depending on your tier rank, but the good news is that as long as your character isn't exhausted, the perk is reusable and will activate automatically.
5. Leader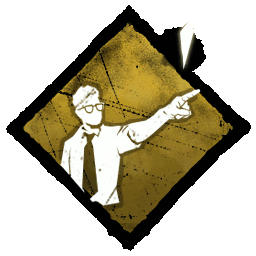 This perk is available when playing as Dwight Fairfield. It is extremely handy for decreasing how much time certain tasks take to accomplish, and makes the team more efficient. This perk also has no cooldown as it is passive, meaning it is constantly in effect.
When you are within 8 Metres of other survivors Leader increases their Action Speeds for:
Unhooking
Sabotaging
Healing
Cleansing
Opening
Unlocking
The times are reduced by 15/20/25% dependant on what tier you are at. The perk also has a 15 Second linger time, so survivors still benefit from this for 15 seconds after exiting the 8 Meter perimeter.
4. Urban Evasion
Crouching and ducking down are key gameplay mechanics of the game, the lower down you are the harder you are to see. But, crouching isn't always the fastest way to move around. Unique to Nea Karlsson, Urban Evasion increases your movement speed whilst crouching.
Depending on what tier level you have unlocked, your speed will be increased by 90/95/100% making you extra stealthy. It is also a passive effect, so you can traverse the map ducking down for as long as you need to.
3. Decisive Strike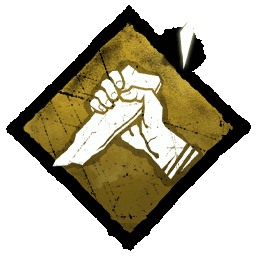 Unique to the final girl Laurie Strode, Decisive Strike is another perk that is good for getaway tactics.
After being freed from the hook, either by someone else or managing it yourself, Decisive Strike will kick in for 40/50/60 Seconds depending on your tier level. It allows you to perform a Skill Check when grabbed by the killer so that you can free yourself from their grasp. It also stuns them for Five Seconds.
The perk does, however, increase you chances of becoming the killer's obsession and deactivates whenever you:
Repair a Generator.
Heal other survivors or yourself.
Cleanse a Totem.
Sabotage a Hook.
Unhook other survivors.
2. Self-Care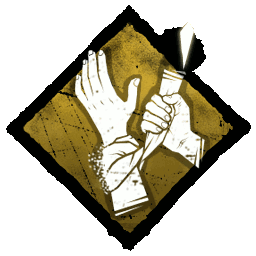 Another one of Claudette Morel's unique perks, Self-Care is extremely handy for healing your character.
With this you will be able to heal yourself without needing a med-kit; the healing speed will be a 50% of what it normally takes to heal but is still extremely useful in tight situations. Along with this, med-kits increase in their effectiveness by 10/15/20% depending on what tier level you are.
This is a great perk to have activated so that you can heal yourself without the help of others, and maximise the uses of your med-kits!
1. Bond
Teamwork makes the dream work as they say, although in this case the dream is a horrific nightmare trial... Another perk unique to Dwight Fairfield, this one is great for increasing your team efforts to sabotage, repair and get out of the trial quicker.
When within 20/28/36 Meters of other survivors their auras are revealed to you. This means that you can see where other players are so you can go and help them with whichever task they have on hand, whether that be repairing generators, or even having to go unhook one of your teammates.
It is highly effective for co-ordinating all of the participants so that you hopefully do not run straight into the arms of the killer!
Get your tiers levelled up and you will be a threat to the killer in no time! Well, is big of a threat as you can be without yielding a machete... Need more help? Check out the best Dead by Daylight survivors to play as.