In the vast open world of Red Dead Online, you will need only the best weapons in order to survive, because how else will an Outlaw like yourself engage in your business without these tools of the trade? That said, if you keep reading, you will find the most updated list of the best weapons in Red Dead Online.
In the following list below, you will find the most updated list for all of the best guns in Red Dead Online. All guns in this list can also be bought at any Gunsmith or from the in-game catalog. That said, if you keep reading, you will find the most updated list of the best weapons in Red Dead Online.
Best Revolvers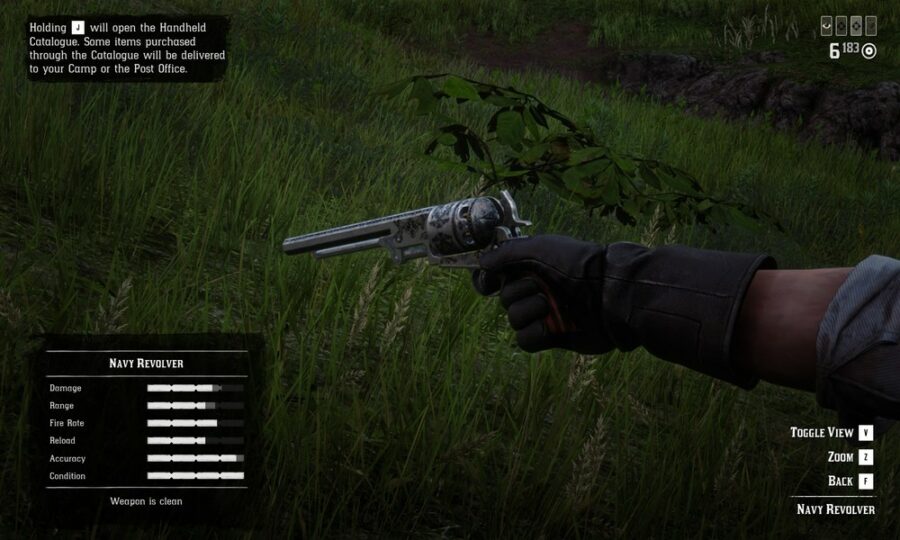 In this category, you will find only the finest of Big irons available in Red Dead Online. Take a look and see what suits you, partner.
Navy Revolver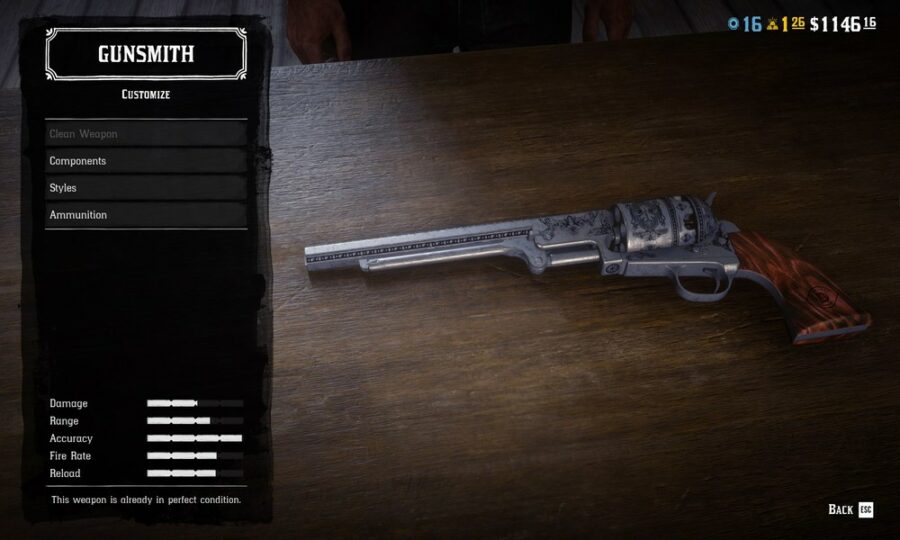 Price: $275
The Navy revolver is probably my favorite out of all revolvers in the game. Not only is it based on the classic real-world version, but it hits like a dump truck, and its accuracy can probably rival that of the Rolling Block Rifle.
But it's a steep price for new players, but highly more affordable than the Lemat. Along with this, it reloads extremely slow, but in the end, its damage and accuracy makes the price worthwhile, especially if you are going to dual wield two of these bad boys.
Lemat Revolver
Price: $317
Next up on the list the Lemat revolver; it's also in a similar situation as the Navy revolver. It hits hard and is decent with accuracy, similar to the Navy revolver; however, it has two significant features going for it.
These being that it can hold a total of nine rounds and one shotgun shell. Because of this, it's the best revolver in terms of ammo capacity.
Schofield Revolver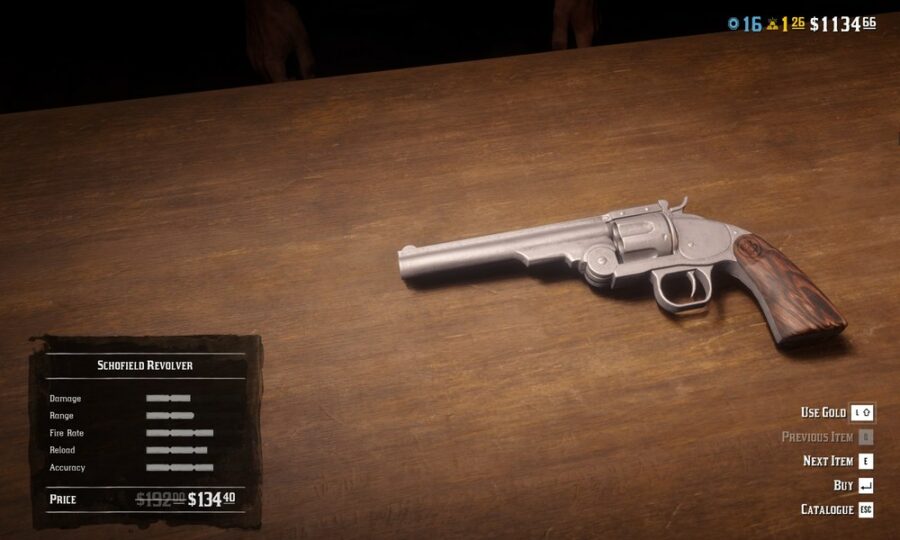 Price: $192
Schofield is going to be probably your best choice for an upgrade from the Cattleman's revolver. It's a decent choice and not bad for $192. But honestly, you're better off saving for the Lemat or Navy, as once you get either one, the Schofield can't compete beyond rank 9.
Best Pistols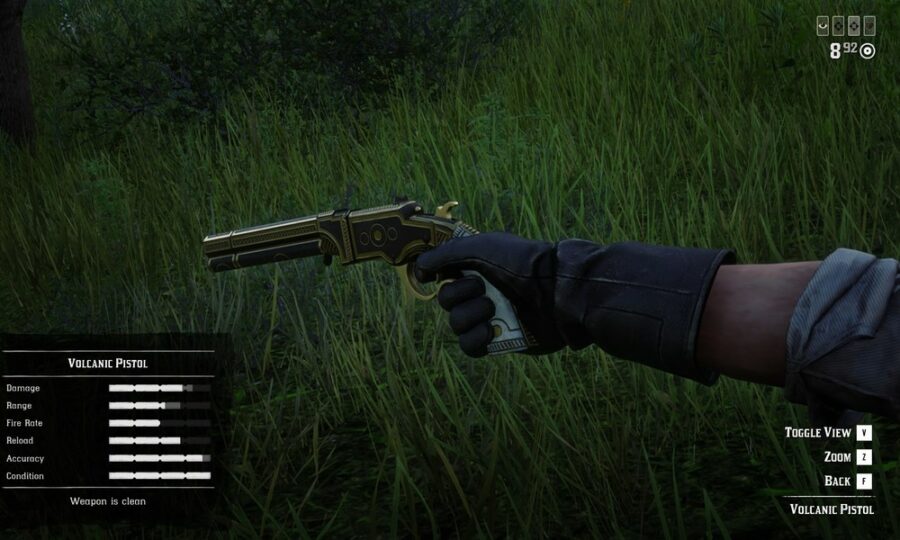 Despite being a western game, Red Dead Online has a few pistol selections, which are ultimately some of the game's best handguns. Keep reading to find out which pistol you should be packing.
Semi-Automatic Pistol
Price: $537
The Semi-auto pistol is the fastest shooting handgun in the game and can be really devastating in both PVE and PVP if you pack two of them. You will also dominate using the dead eye mechanic with two of these lead shooting demons.
That said, you honestly can't go wrong with picking it up at some point. However, it only unlocks at rank level 22 and has a steep price, so if you want it, you better get grinding.
Mauser Pistol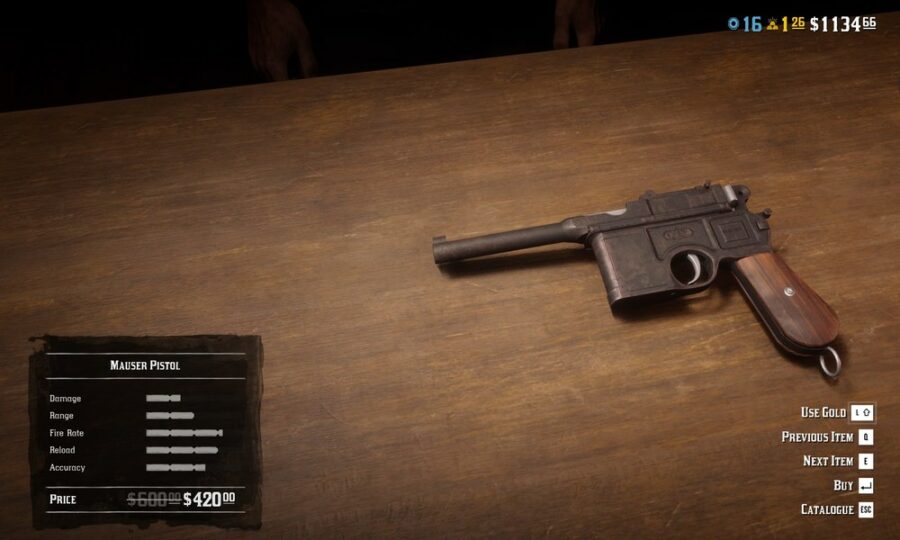 Price: $600
German made and a classic, the Mauser is the best pistol in the game in terms of reload speed and ammo capacity. The Mauser also fires pretty fast with decent enough accuracy making it a foe to be reckoned with.
Dual wielding is also an excellent option for this gun and can turn any player who wields it into a genuine bullet wizard. However, due to its price of $600 and the fact it only unlocks at level 34, it's more or less a late-game gun.
Volcanic Pistol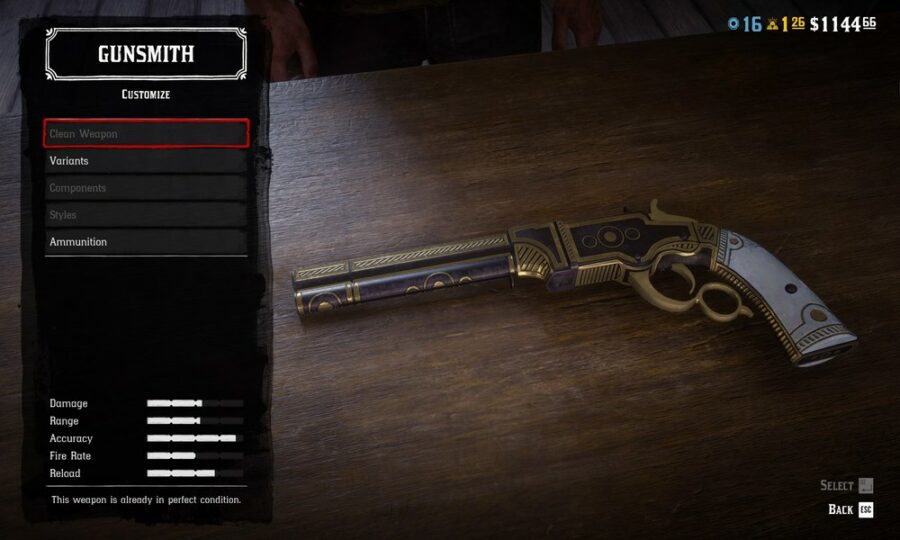 Price: $189
If you are low level and relatively poor, the Volcanic pistol would be an excellent choice for you. It has both decent damage, accuracy, and a reasonable price, making it the best low level starting pistol.
Best Bows
Bows in Red Dead Online are the best silent weapons in the game; they are also great for hunting. However, there are only two currently in-game at the moment, so you don't have much in the way of choice.
Improved Bow
Price: $275
The best bow you can get in the game is the improved bow, but only after you reach rank 10. Along with this, you can't go wrong with either one; both bows do excellent damage and can kill both animals and enemies quietly. Plus, both prices for the bows are incredibly reasonable, with the regular costing players $124, and the improved costing $275.
Best Repeaters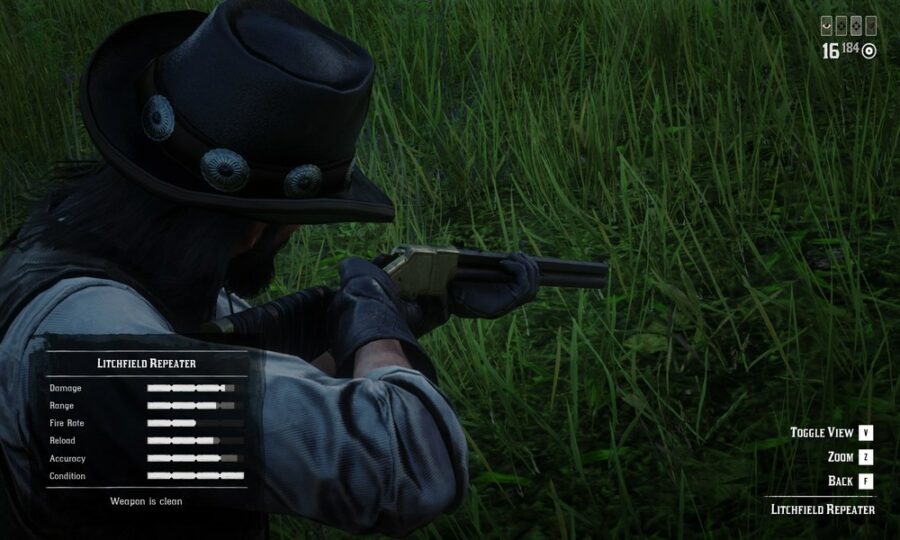 A repeater is an outlaw's best friend; because they shoot fast and can take down countless foes. It's also rumored that with some repeaters, you could load them on Sunday and fire all week long.
Evans Repeater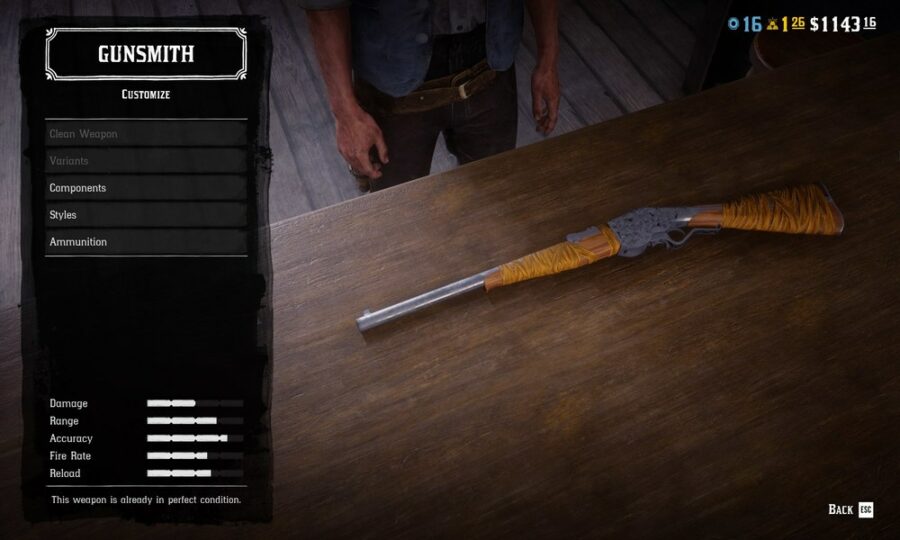 Price: $210
The Evans is a decent repeater in terms of ammo capacity and firing and ok reload speed. Beyond that, it's not much good for anything else except if you want a repeater that can shoot over 24 rounds. Other than that, I'd recommend picking up either the Lancaster and the Litchfield over it.
Lancaster Repeater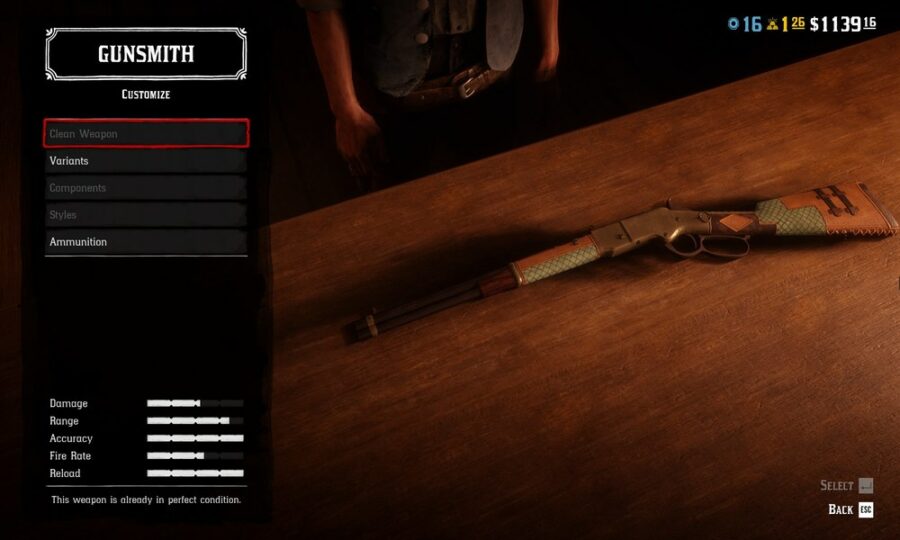 Price: $170
Lancasters are my favorite repeater because they are a good all-rounder for a highly affordable price. These repeaters also have the best accuracy, reload speed, and range out of all of the repeaters in the game. Because of that, you have to get your hands on one as soon as you reach rank 12.
Litchfield Repeater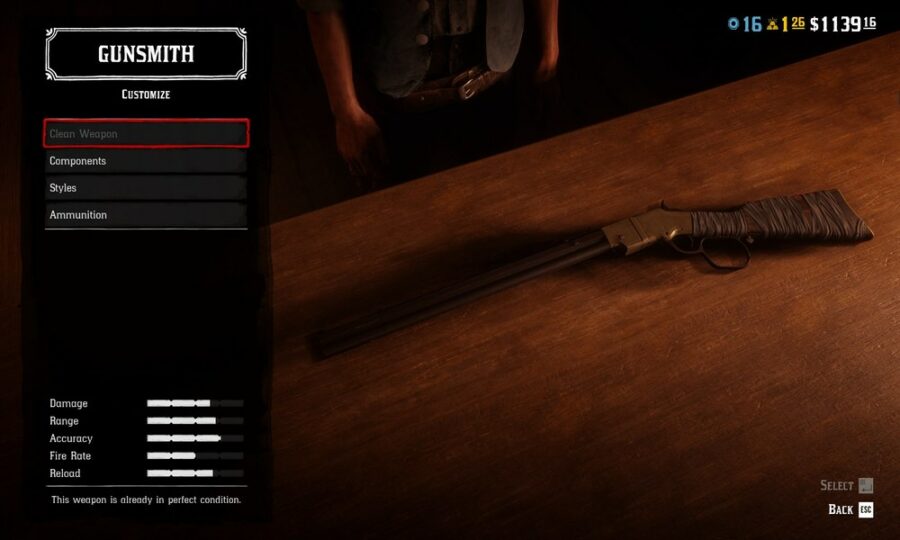 Price: $243
The Litchfield is the most robust repeater currently in the game; it has excellent damage and not too shabby range and accuracy. However, it does reload slower than the Lancaster, but the damage more than makes up for it. Due to this, we recommend picking the gun up when you reach rank 18.
Best Rifles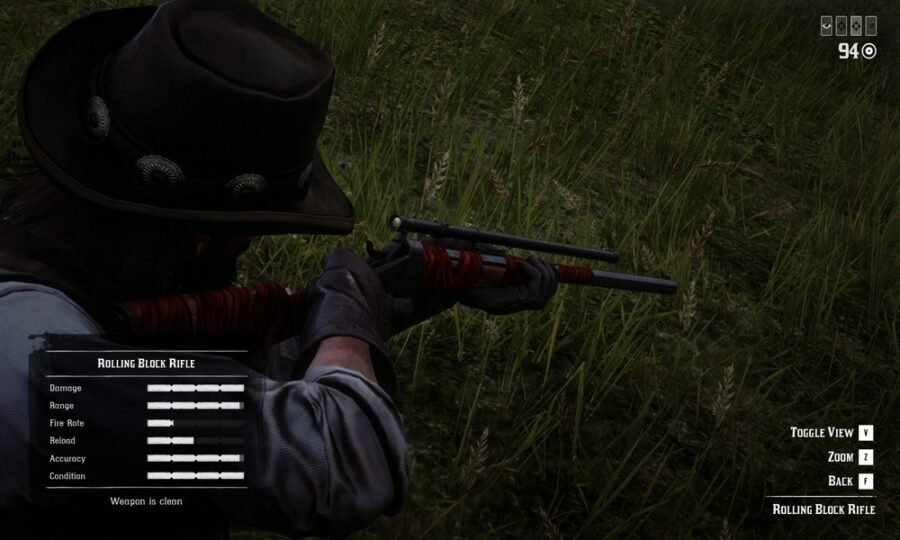 Any decent outlaw should also consider picking up a trusty rifle to take out lawmen or animals from long range along with repeaters. If this sounds good to you, keep reading for the best rifles in the game.
Varmint Rifle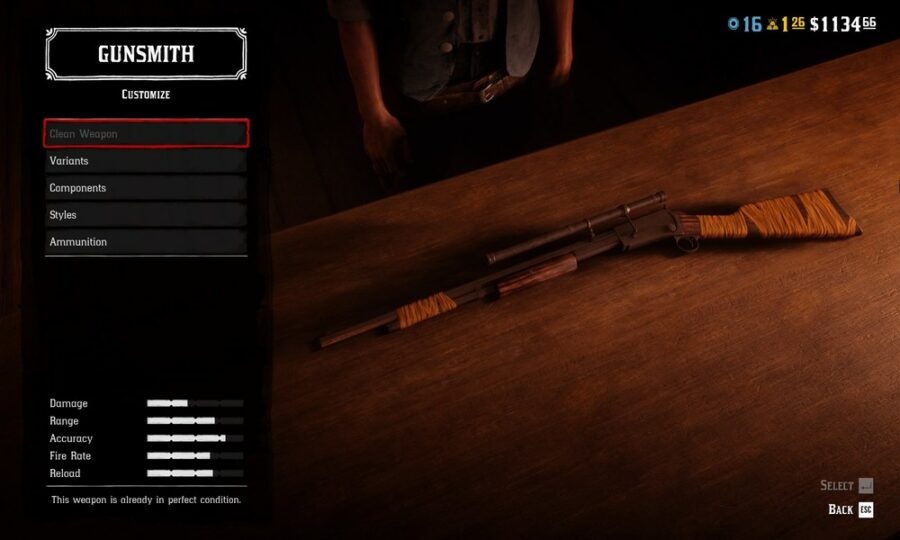 Price $72
This one is not ideal for combat at all; the reason it's on here as it's the best hunting rifle for small hunting game. It's cheap and gets the job done; I hope you like squirrel meat.
Springfield Rifle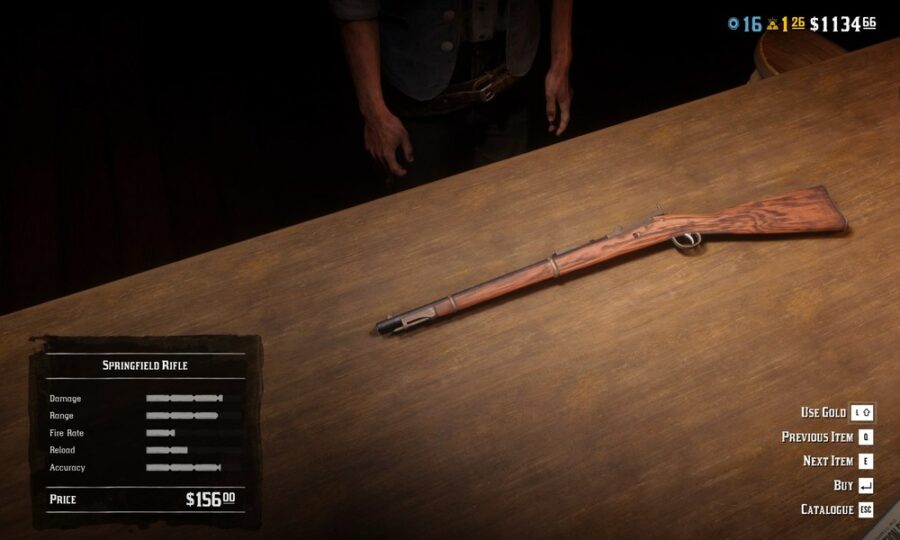 Price: 156
The Springfield is a deadly rifle and one of the most formidable currently in the game, plus it's relatively decent in price. Also, along with the Rolling Block, this rifle rules mid to long-range fights, especially in PVP. A Springfield is also one of the best choices for a hunting rifle, though make sure you hit because you won't get another chance due to it being a single shot.
Rolling Block Rifle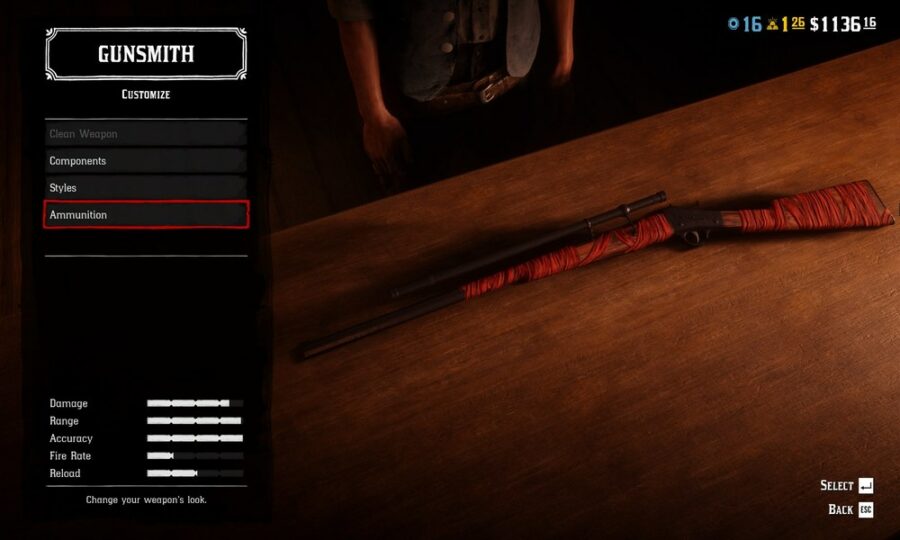 Price: $411
Probably the western equivalent of an Anti-Material rifle, the Rolling Block Rifle rules long-range firefights. When used by the right individual, they immediately become an instant killing machine; I've myself have killed many rival players with this fine rifle, sometimes even in 1v4 situations.
It's also my go-to for hunting large animals because it just can't be beaten in terms of practicality. Although admittedly, the price is a bit steep, so like with a few other guns on this list, you are in one hell of a grind when you reach rank 13.
Carcano Rifle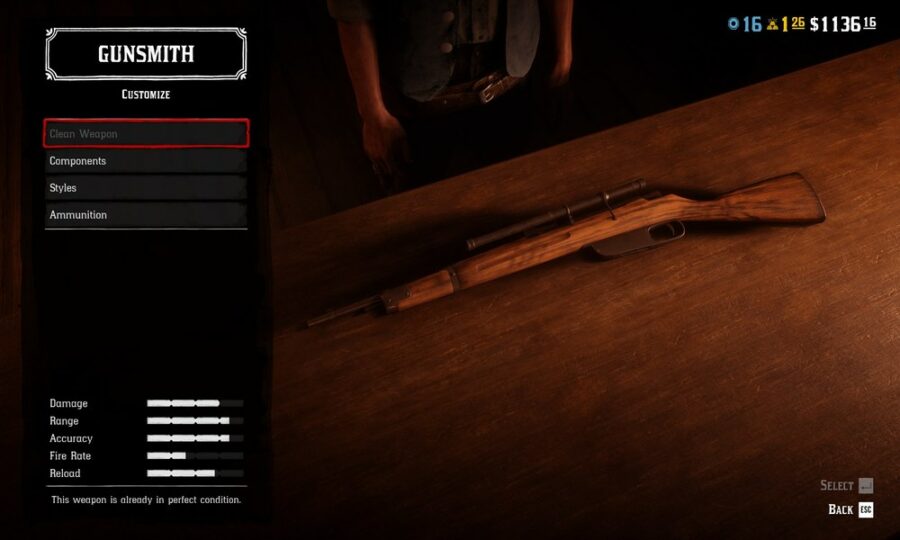 Price: $456
As for the final gun for rifles, I have chosen the Carcano Rifle, large in part due to how it is essentially a better bolt action. Both superior in range, accuracy, and damage, the Carcano rifle should be one to consider for your next late-game rifle purchase.
However, the gun is more or less suited for dealing with other players, and the price is also a bit on the steep side of things. With that said, If you want the Carcano you will need to grind until rank 50.
Best Shotguns
Shotguns are the best weapon in Red Dead Online for close-quarters combat, and If you are armed with one, you can instantly make either players or NPCs regret getting close to you.
Semi-Auto Shotgun
Price: $540
You can't go wrong with any shotgun in the game, as nearly all of them are deadly in close-quarter firefights. However, some are a little better than others, so for that reason you will only find two on our list.
The Semi-auto shotgun, for instance, is well a Semi-auto shotgun, and so it's one of the fastest and deadly shotguns in the game. Because of this, it should be one of your go-to's for fights up close, but you'll have to wait for rank 42 to unlock it.
Repeating Shotgun
Price: $434
The Repeating shotgun is a very decent and lethal gun that PVP heavy focus players should consider adding to their arsenal. Beyond that, I would recommend against it as you can get by enough by just using the pump and saving up for the semi. It's also a pretty steep price to be paying for at rank 11.
After this last shotgun, that will be it for this guide. If you still need more knowledge regarding both Red Dead Online and the story mode, we have a ton of both news and guides at the page for the game here.