Like with most survival games, in Valheim, hunger is something you will need to balance to ensure your survival. Luckily, you can maintain your hunger by planting seeds and building a farm, but you will first need to find seeds and craft a specific tool to plant them.
How to get seeds and plant them in Valheim
To plant seeds in Valheim, you will need to make an item called a cultivator that works similar to the game's hammer tool but just for seeds. That said, to make a cultivator, you will need five bronze bars, and five core wood, and you will need to use a forge to craft it.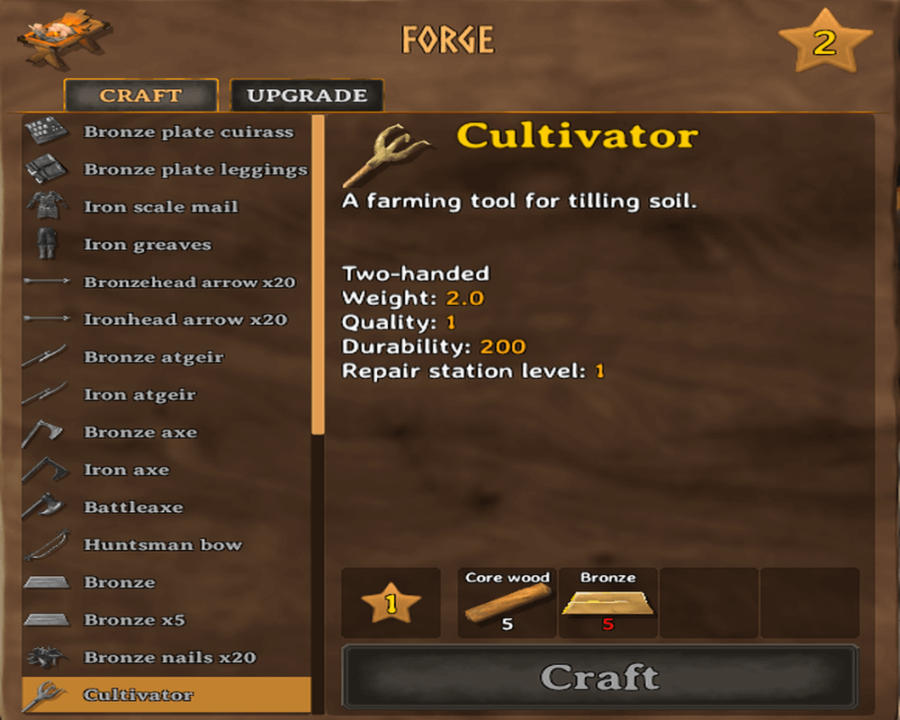 Once you got all of that done, you will then be able to plant any seeds you find by left-clicking the ground to create tilled soil and then right-clicking to open up a build menu, as shown below. You will find several options for planting seeds in this menu, depending on if you have seeds in your inventory.
For example, if you have carrot seeds, you will see an option called carrot, and to plant carrot seeds, you will need to left-click and then place it on the ground. However, before you can plant seeds, you will need to find some, so here's where to find all seeds currently in the game.
Related: How to get bronze in Valheim
Carrot Seeds

: You can find these in the black forest on the ground

Turnip Seeds

: You can obtain these seeds by harvesting the flowers sticking out of the ground in the swamp; the swamp is very dangerous, so be careful if you go over there.

Tree Seeds:

You can also get tree seeds from every tree type in the game.

Ancient Seeds:

You can plant this seed, but you should consider getting them, as it is required to summon the Eldar boss that drops the swamp key.
Once you plant seeds, they will eventually turn into either carrots or turnips, depending on which you planted. After this, you will be able to make turnip stew with one raw meat and three turnips and carrot stew with one mushroom and three carrots.
You will also need a cauldron to make both items, and consuming the stew with heal 50 health and stamina and the soup 20 health and 60 stamina.
For more on Velheim, we at PGG got you covered with awesome guides like how to get a pickaxe and How to get iron ore in Valheim. Also, stay tuned as we will be releasing more and more Velheim content in the upcoming weeks and months!