Life is Strange: True Colors has proven to be a fantastic addition to the Life is Strange franchise, and has given us a story with all of the emotional ups and downs expected from Dontnod and Deck Nine games! The great news is that the story doesn't stop there, with the release of Wavelengths we get to experience a bit more of Haven Springs!
The Wavelengths DLC switches it up and puts the player in the boots of Steph Gingrich who you will remember from Life is Strange: Before the Storm. The add-on will take you between 3-4 Hours depending on how well you explore the record store in each stage of the story.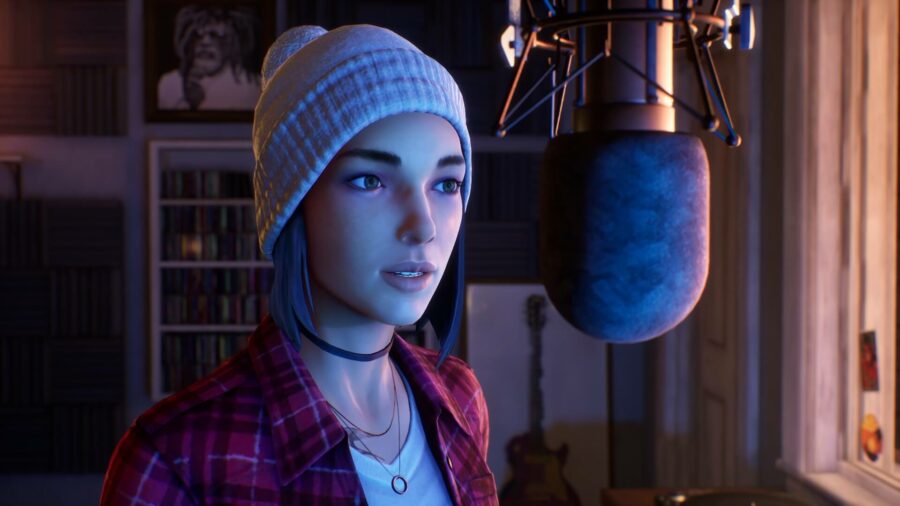 Wavelengths allows us to see Steph's life the year before Alex turns up in Haven Springs. Having just moved there herself, she finds herself at the Rocky Mountain Record Traders working the DJ booth, spinning some great tunes.
Related: All Memories in Life is Strange: True Colors Chapter 1
There are some really great songs in this DLC, and you get to choose which you play from the vinyl collection! Banter over the mic and answer some calls from local listeners whilst trying to keep up with Gabe at foosball. The story is a nice edition and also fills in some of the gaps of Steph's life after the atrocities committed in Arcadia Bay seven years earlier.
Grab Wavelengths in the PlayStation and Xbox/Microsoft Store now! Looking for more Life is Strange content? Check out how to romance Steph as Alex in Life is Strange: True Colors!