There are many times in God of War Ragnarok when players will get stumped by a puzzle or two. One notable time is during the mission in Asgard where players are tasked with crossing bramble as Atreus. By this point, his bow possesses the Sigil powers that players are familiar with from Freya's weapon, but Kratos isn't there to ignite the Sigils and burn the bramble this time around.
How to clear brambles in Asgard in God of War Ragnarok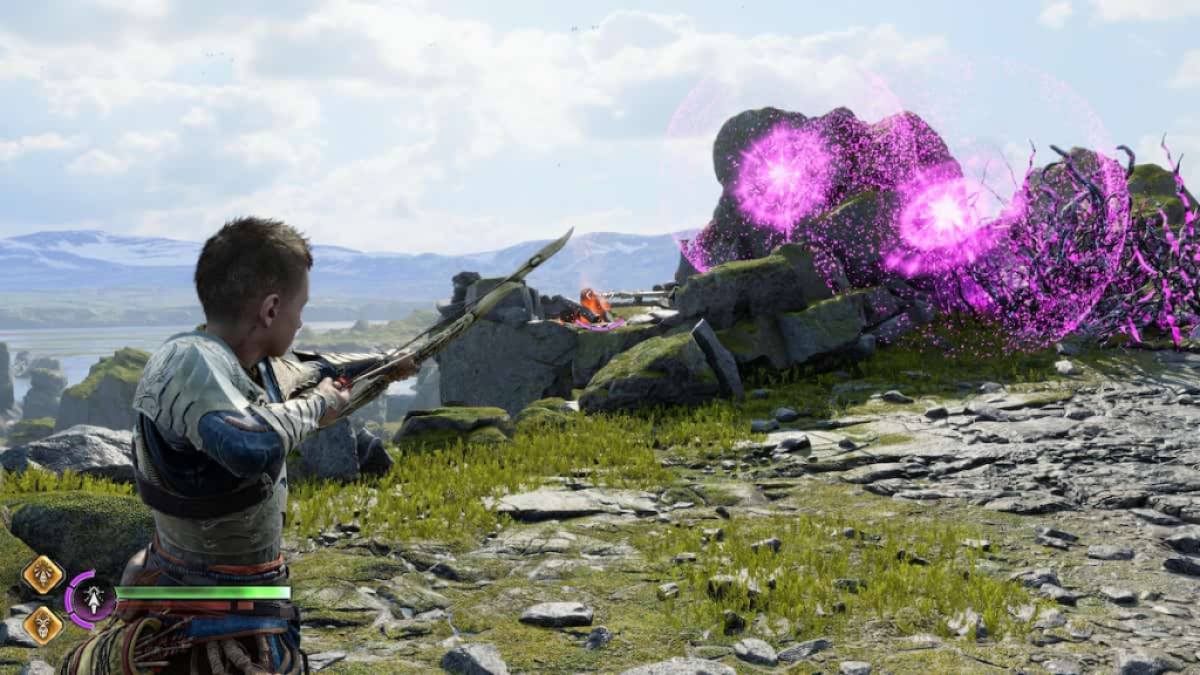 To get past this bramble, players will need to tackle it differently than when Kratos is around. Atreus will burn the bramble in a similar way to Freya, using Sigil arrows placed on the bramble itself that cross over to an ignition point. But without Kratos to light the Sigils, it can be difficult to figure out how to progress.
Related: How to find a way across the broken bridge in Vanaheim in God of War Ragnarok
When operating as Atreus alone, players can connect the bramble to a flame using the Sigils. The Sigils need to be placed close enough together that they are connected (this is indicated by the center of the Sigil glowing a brighter color). The key to getting past the bramble is to make the final Sigil shot land directly on an open flame. This will be the thing that ignites the Sigils and burns the brambles away.
Interested in other helpful God of War Ragnarok guides and want to read more? Check out How to get the red chest behind the gate in the Lower Wildwoods in God of War Ragnarok on Pro Game Guides!