Death from above waits for those who wander into the plains biomes, in the form of Desthsquitos; here is how to fight them, warrior.
Best ways to kill Deathsquitos in Valheim
To kill deathsquitos, you will need to use a long-range weapon such as a dragur fang bow, Huntsmen bow, and a fine wood bow. You will also want to avoid melee combat as much as possible, as even in good armor, deathsquitos can get your health down and kill you.
That said, we recommend using hit and run tactics against these killer mosquitos, along with fire, or obsidian arrows. It also couldn't hurt to make fully upgraded iron armor, as it's one of the best armors in the game and will keep you alive longer than other mid-tier armors. But to make iron armor, you will need first to get iron which requires you to get a swamp key from the second boss in the game, the Elder.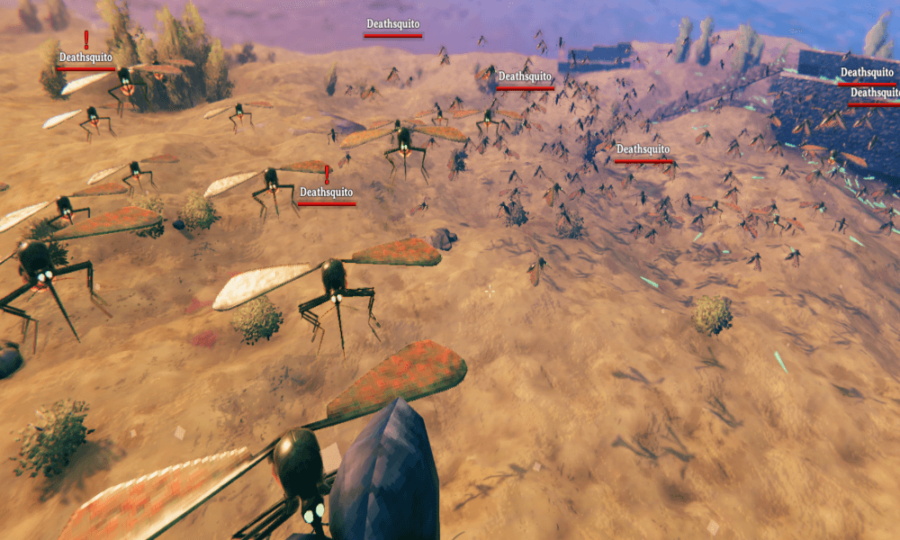 Once you got the swamp key, you will be able to get iron ore by locating it underground in sunken crypts in the swamp biome. After that, you can make full iron armor with the following resources below.
Related: How to get Guck in Valheim
Iron Scale Mail
Iron Greaves
Iron Helmet
Along with iron armor, you should also get an excellent bow to deal with the deathsquitos; here's how to craft both the huntsmen bow and the dragur fang bow.
How to make a Dragur Fang Bow in Valheim
Ten Ancient Bark

: You can get this resource from chopping ancient trees in the swamp.

20 Sliver

: You will need to get a wishbone from the Bonemass boss to find silver in the mountain biome.

2 Deer Hide
How to make a Huntsman Bow in Valheim
Two Deer hide

Ten Feathers:

you can get feathers from birds that spawn near water in both the black forest, meadows and plains biomes.
For more on Valheim, we at PGG got you covered with awesome guides like how to build a forge in and how to make coal using charcoal kilns in Valheim.