If you want to play co-op in Remnant From The Ashes, you will first need to complete the entire tutorial portion of the game. After this point, you will be able to create a co-op game by creating a game and setting it to friends only.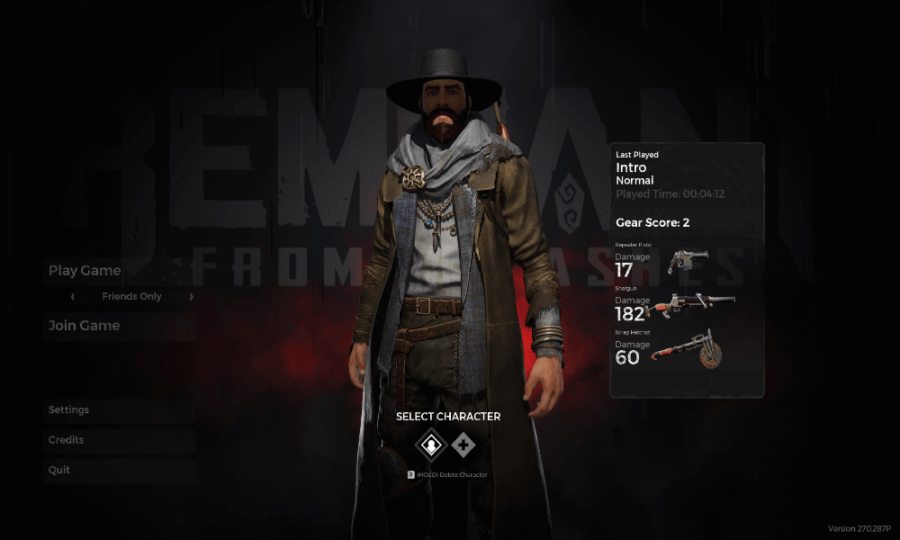 Once your game is created, you can then invite your friends to your game via the invite option on your system's platform. The next way you can play co-op is simply by having your friend join your game via the join option in the main menu, as shown above.
If your friend uses the join game option, they will be able to search both public and friend hosted games to join your game. Once your friend is invited or has joined, they will be able to join your game and spawn immediately if you are at the game hub. But if you are out and about, you will need to rest at a crystal.
Related: Remnant: From the Ashes Armor Sets – How-to Find Hidden/Secret Sets!
So, if your friend is not spawning, this could be why, so try resting at a crystal and see what happens. After resting, your friend should spawn in your game soon after, and once they spawn, you will get a buff called teamwork.
This is a buff exclusive to co-op games and gives both you and your friend bonus XP and increase damage resistance, thus making playing with friends a huge advantage.
For more on Remnant: From the Ashes check out Remnant: From the Ashes Traits List Guide – How-to Unlock & Where-to Find! and Remnant: From the Ashes Weapons – How-to Find Hidden/Secret Guns & Melee Weapons!