Life is Strange: Before the Storm released in 2017 to showcase Chloe's life before Max's return to Arcadia Bay, and in it we met Steph and Mikey. It was a great addition to the series and allowed the fans to understand more about the story and its characters. With the new Wavelengths DLC, will we see the other half of Steph's geeky duo?
The good news here is that yes, Mikey is indeed in Wavelengths! Without spoiling the story, Steph is still in contact with Mikey via Zoom calls and texts, meaning that Elamon's campaign still gets to live on even in Mikey and Steph's 20s!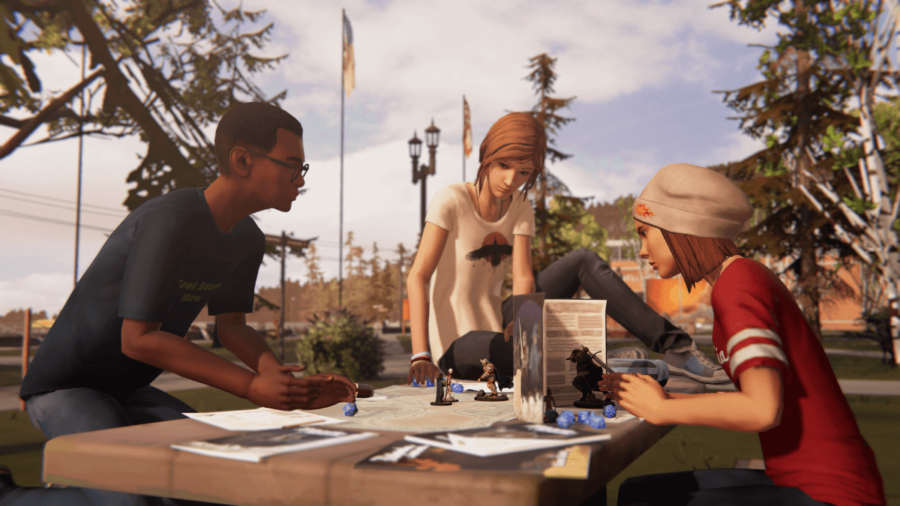 In Before the Storm, we met Steph and Mikey through the eyes of Chloe whilst at a picnic bench during school at Blackwell Academy. They were in the midst of a Kingdoms and Caverns (D&D) campaign that Chloe participated in, building the association and friendship between Chloe and Steph (Steph also had a crush on Rachel Amber).
Related: How to Romance Steph in Life is Strange: True Colors
The friendship between Steph and Mikey was obvious, and they are there for each other throughout some of the events that happen in Before the Storm (no spoilers here).
Whilst playing Wavelengths it's really interesting to see in what ways Steph and Mikey have stayed in touch, and also it adds more depth as we get to see them react to the aftermath of the tragedy revolving around Chloe and Rachel from the first game.
All in all this DLC is well-worth playing, and provides more backstory to two of the best characters from Before the Storm. If you have yet to play Before the Storm then we highly recommend it, as it is a heartfelt and complex addition to the already tumultuous story which is the original Life is Strange!
Wanting to find out more about Wavelengths? Check out how long it takes to complete.