In FromSoftware's latest masterpiece, Elden Ring, players will meet numerous NPCs throughout their journey in the Lands Between. Alexander the Iron Fist is one of these NPCs that the Tarnished will meet early on, and players will need to help him get out of a hole.
Players will locate Alexander the Iron Fist while exploring Limgrave. He is found on a cliff southwest of Saintsbridge Site of Grace. For reference, players can follow the blue marker on the map below.
Related: Can you change between Day and Night cycles in Elden Ring?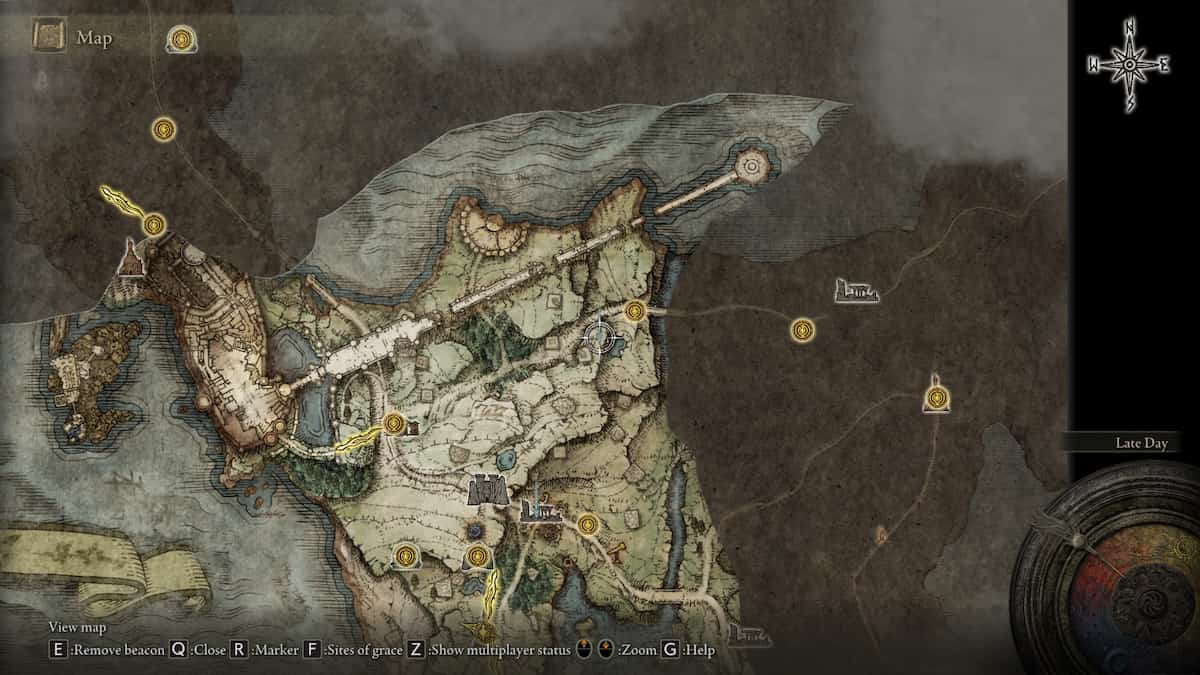 Alexander calls out to players seeking help, so it's hard to miss him while you are crossing this area. At first, you will need to interact with the NPC to trigger the start of this side-quest. Players will get a choice to save him or abandon the quest. We recommend rescuing him early on.
Follow up with a swift heavy attack with your sword to lodge Alexander out of the hole. Interact with him once he is free to learn more about the festival of combat being held at the Redmane Castle. Alexander rewards players with a piece of Exalted Flesh that can be sold or used for crafting later on.
Wondering how to two-hand a weapon? Check out How to Two-Hand Weapons in Elden Ring — Two-Handed Weapons explained on Pro Game Guides.