Players who try to complete the Kessex Hills map in Guild Wars 2 may struggle with one particular point of interest called Togatl Grounds. This point is under the island just south of the Viathan Waypoint. However, the entry point to find it isn't very clear.
How to find the Entry Point to Togatl Grounds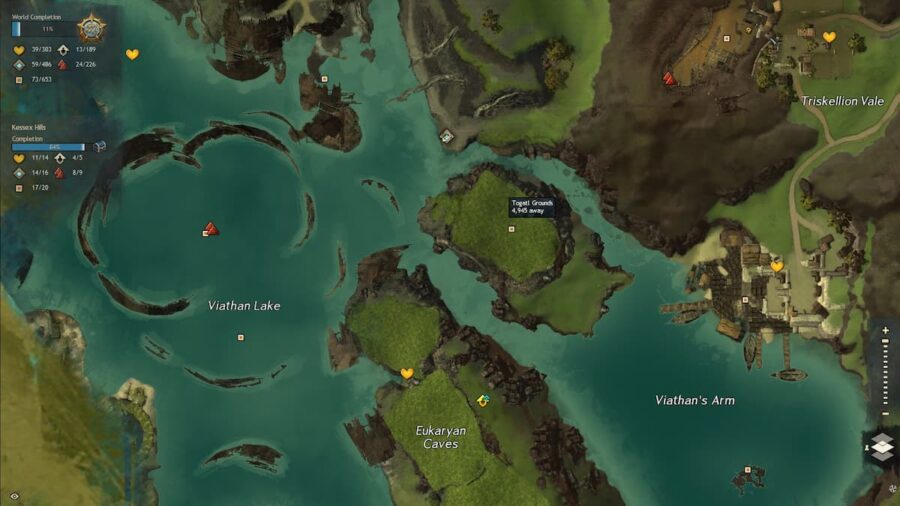 From the Viathan Waypoint, players can reach the Togatl Grounds by heading around to the Eukaryan Caves. Enter the caves by swimming south through Viathan Lake and entering the open cove between the two broken halves of the boat. Directly behind the entrance of the cave is a pond to the left and a large shelf mushrooms to the right.
How to reach the Togatl Grounds from the Eukaryan Caves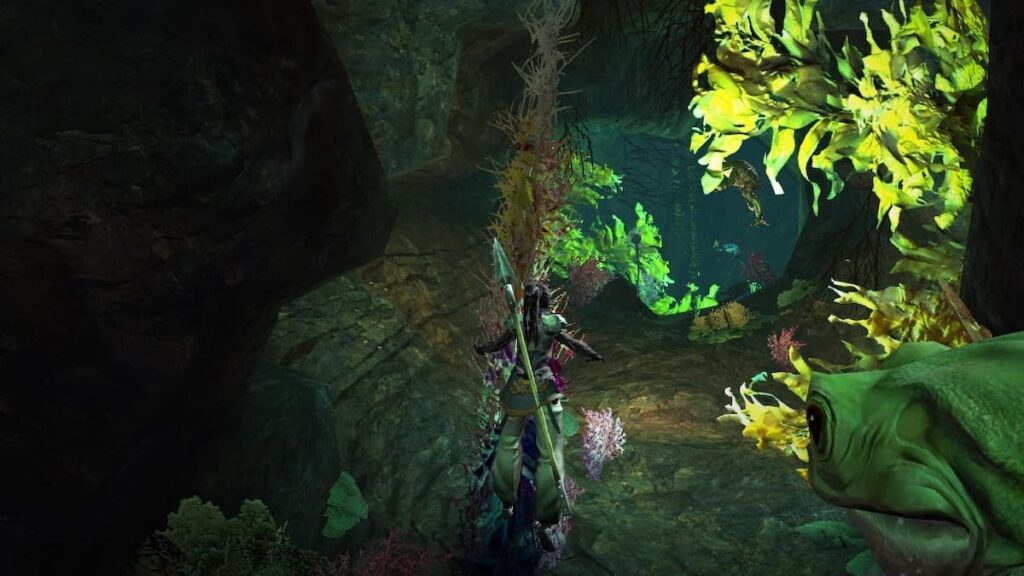 After entering the cave, players will need to swim into the pond to the left and down. This will take players through a lush, underwater cave system. Follow the cave system down and back up. After breaching the surface of the water on the other side, players will have reached the underground Hylek town and the elusive point of interest.
For more MMO content check out How to complete the Heart of the Marsh Quest in New World on Pro Game Guides.