Shopping for monitors can be really tricky sometimes. You've undoubtedly become accustomed to buying the very best and brightest type of display for your living room gaming setup, but many people still run the same mediocre monitors from yesteryear. As resolutions continue to climb it makes more and more sense to track down a 4k monitor for your gaming needs, and if you're looking to hook up one of the newest consoles then you'll likely spend less money on a monitor than you would an equivalent television.
As a note: make sure you have a 4K capable graphics card if hooking up to a PC. Many cards can run Windows at 4K, but will struggle to push a game at that resolution. We've chosen multiple monitors in the 28 inch range since it's one of the most popular monitor sizes and also happens to be the size where things like resolution and pixel density start to really matter. If you're shopping below the 28 inch monitor range then a 1440p resolution might make more sense. Take a look below to see our picks!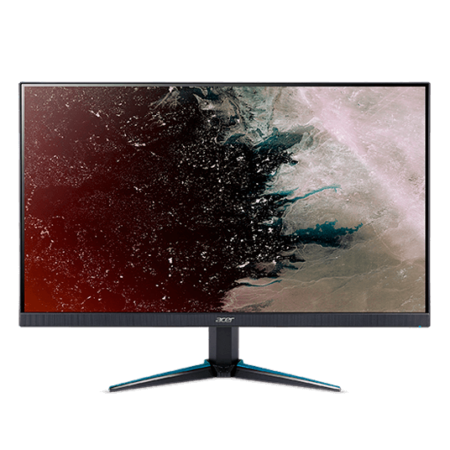 The Nitro VG280K from Acer is a solid 28 inch IPS panel with a gaming-ready 1ms response time and HDR10. It also includes two 2W speakers, which won't do much as far as gaming goes but would be serviceable for basic Windows tasks if you like gaming with headphones the rest of the time. It's also built with compatibility for AMD FreeSync, which means it should be easy to avoid any sync related tearing issues in-game.
It has a refresh rate 60 Hz, so you won't be doing any 120 Hz gaming. But for a lot of people 60 Hz is plenty and the price is equally agreeable because of it. The matte finish on the screen will also serve to reduce glare if you have lots of overhead lighting in your gaming space.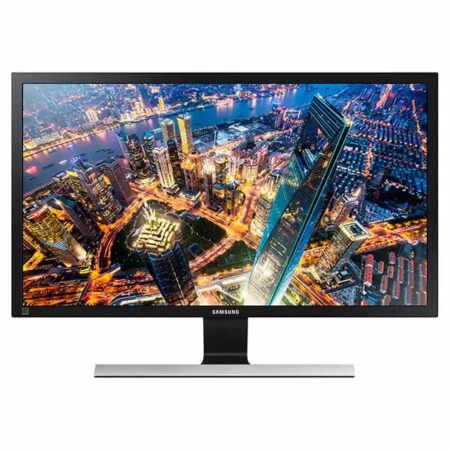 Samsung has been dominating a lot of the tech industry in recent years, especially in the display department. And with good reason: they just make really nice displays, from phone screens to monitors. This 28 inch TN panel is running at 75 Hz, features 98% sRGB and comes equipped with AMD FreeSync to ensure smooth operation. It also has a nice anti-glare coating paired with HDR10 to keep the image looking good in any lighting conditions. It's not their most extravagant display (see lower in the list for that), but it's a solid 4K monitor.
Related: 2021's Best Budget Gaming Mice: The 5 Best Budget Gaming Mice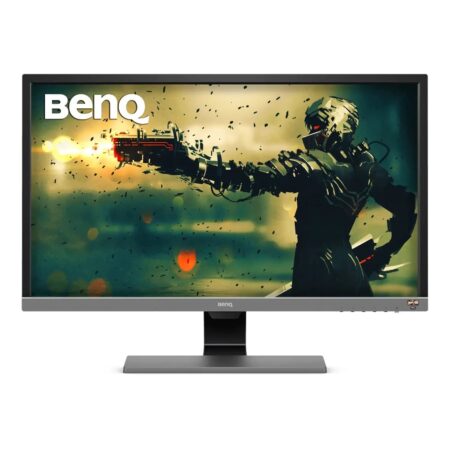 The EL2870 from BenQ is yet another 28 inch TN panel with a 1ms response time. BenQ has long been known for making competition-grade monitors and this one is no exception. It comes equipped with AMD FreeSync, a 1ms response time, and HDR support.
Yes, it's only running at 60Hz, but it's also a tad cheaper than many of the more expensive gaming focused monitors on the market and will perform admirably. BenQ monitors also use what they call their eye-care technology to reduce flicker and blue light, so if you're a marathon or competitive gamer it might be worth considering.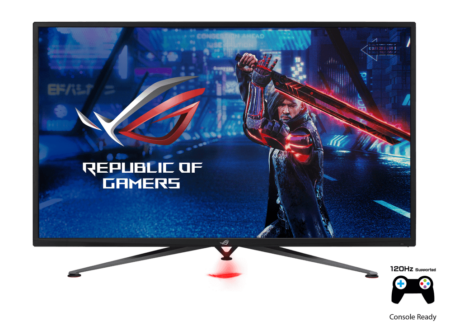 Alright, we've covered enough of the sensible choices out there. A 28 inch monitor be the good and affordable choice, but sometimes you just want something more. The XG438Q from ASUS is a 43 inch 4K AMVA panel running at 120 Hz, outfitted with AMD FreeSync 2 HDR, dual 10 watt speakers, an anti-glare coating, and a remote control.
They might call it a monitor, but this is very clearly a gaming TV with all the bells and whistles you'd expect on the hardest-core gaming monitor out there. It's also ready for 4K 120 Hz gaming on the PlayStation 5 and Xbox Series X thanks to its HDMI 2.1 support.
AORUS FV43U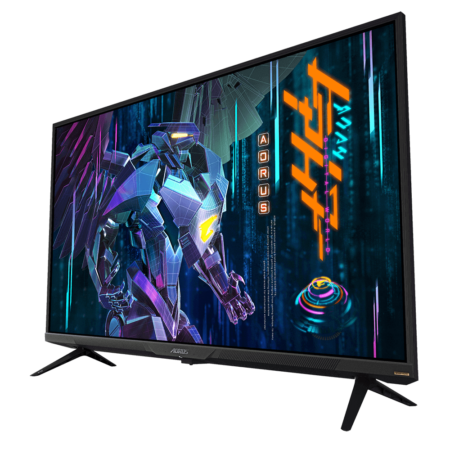 Another whopping 43 inch monitor, this time from AORUS (a GIGABYTE subsidiary). This behemoth of a monitor features HD1000, a 144 Hz refresh rate, a 1ms response time, dual 12 watt speakers, 97% DCI-P3 color accuracy, and an eye-blistering 1000 nit peak brightness. It also has full HDMI 2.1 support, which means it's ready for 4K 120 Hz gaming on the PlayStation 5 or Xbox Series X.
While it's always a good idea to have a dedicated sound solutions (either a set of speakers or headphones), these dual 12 watt speakers will do just fine for casual gaming and television watching. They also feature different sound profiles to match your content, which is something we rarely see in monitor speakers. And like some other monitors from GIGABYTE it features built-in KVM functionality in case you need this monitor to pull double-duty and control work with multiple machines using only one keyboard and mouse.
Related: 2021's Best Gaming Keyboards Under $100: Best Budget Gaming Keyboards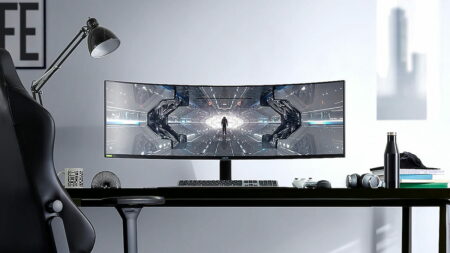 Finally we have something for the ultra wide monitor fans out there. It might not be the most common monitor type, but if you're into things like racing games then having an ultra wide monitor can really make or break the gaming experience for you. And if that's you then we have a whopper of a recommendation: the Samsung Odyssey S49AG95NC.
It's a huge 49 inch VA panel with mini LED back-lighting, an ultra fast 240 Hz response time, HDR10+ support, AMD FreeSync Premium Pro, and a true ultra-wide 5120x1440 resolution. This thing is truly massive, and features Samsung's 1000R curve which they claim "matches the contours of the human eye." It's hard to say how true that might be, but one thing is for certain: it's a heck if a monitor. It also has full HDMI 2.1 support for the newest game consoles to run at their maximum resolution and refresh rate.
As mentioned above, it's important to consider what games you're wanting to play, which hardware you're hooking up, and exactly what settings you're looking to achieve with a 4K monitor. Just about everything is built to handle 1080p these days, but it takes considerably more power to handle 4K gaming. Do also consider the framerate you're looking to run things at because you'll want a refresh rate to match. For eSports fans or those playing older titles something in the 60 Hz range will probably get the job done just fine, for 4K 120 Hz gaming (as on the PS5 and Xbox Series X) you'll want something more heavy duty.
For more hardware recommendations, check out 2021's 5 Best Streaming Microphones and 2021's 6 Best NVMe SSDs on Pro Game Guides.