As universally convenient as HDMI is, especially compared to the minefield of old analog connectors, it still has its quirks and difficulties. Despite virtually all type A HDMI connectors looking identical, the specific generation of HDMI within is what dictates what that specific cable is capable of. For 4K you're going to want to mostly be looking at HDMI cables that are HDMI 2.0 or above. Older generations of HDMI do have limited 4K support, but anything HDMI 2.0 and above will seamlessly handle 4K at 60Hz without any trouble. For those of you after 4K at 120Hz you're going to want to look exclusively at HDMI 2.1.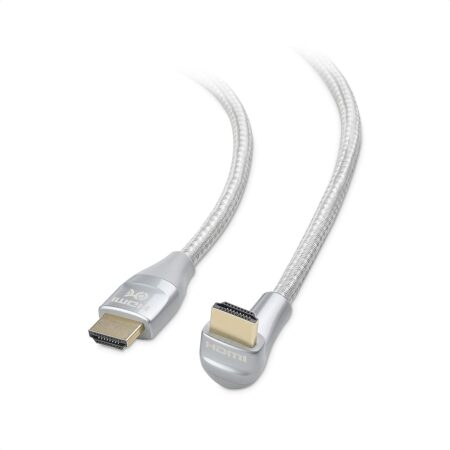 Cable Matters has a reputation for putting out solid, affordable cables direct on Amazon. This right-angle cable is HDMI 2.1 compliant, which means 4K 120Hz out of the box, and sports a handy right-angle connector on one end. This is extremely useful for situations where you may need to connect an HDMI cable to a TV sitting flush against a wall or other furniture. Adding in additional third-party right-angle adapters requires that they match the same HDMI spec as your cable, so having it built-in can significantly simplify the process of getting your wall-mounted TV connected to your equipment.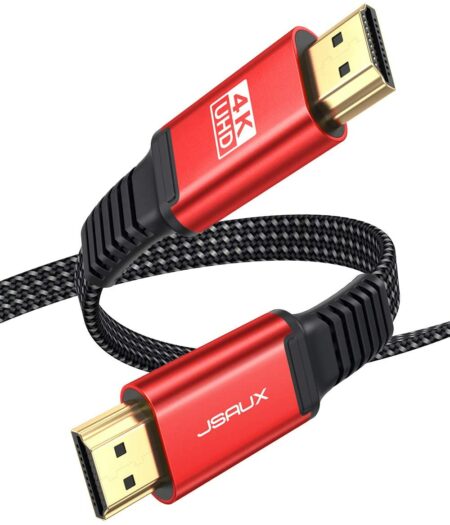 This HDMI 2.0 compliant cable from JSAUX ticks all of the expected boxes for a decent HDMI cable: braided cabling, metal connector housing, and rubber end leads to prevent bending the cable at the connector housing. But the real magic trick here is that it's also flat, which means you can easily run it under furniture or rugs to reach where it needs to be without having a bulky, unsightly cable bump sticking out. This is especially useful to those of you running projector setups, which often require running tricky cable routes through even trickier furniture.
Related: 2021's 5 Best Budget Capture Cards
This cable from iVANKY comes in over a dozen different lengths, multiple colors, and several multi-pack options. It's HDMI 2.0 compliant, features braided cabling, and has solidly built metal connectors that will hold up over time. If you're just after a standard HDMI 2.0 cable for your 4K 60Hz content, or possibly several of them, then it's a good baseline to begin working from.
Thin HDMI cables are a bit of a specific use case, but they can be invaluable if you're carrying an HDMI cable with your regularly or running it through very tight spaces. Historically HDMI cables are quite bulky, but this Hyper Thin cable from ZILR hits the HDMI 2.1 spec in a fraction of the space that most other cables require. You'll want to be a bit more delicate with a thin HDMI cable like this, but you'll be hard pressed to find a more convenient or easy to work with HDMI cable.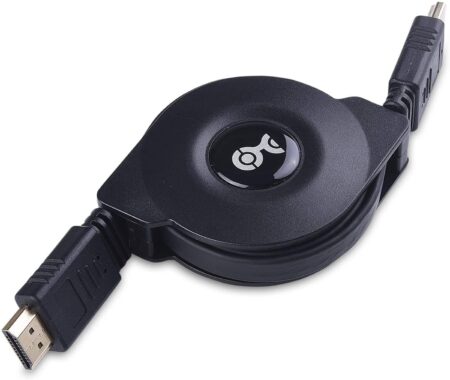 If you travel with a portable monitor, or maybe just lug your game console to hotel rooms, then space means everything. Being able to easily fit your equipment in a bag and get it set up or broken down quickly is easy with this retractable HDMI 2.0 cable from Cable Matters. Due to the inherent size of HDMI it's still a bit bulky, but remains quite a bit more compact and usable compared to a full-fat HDMI cable wrapped up with a cable tie. The cable itself is also flat and the retractable nature means that it's unlikely to become tangled as you put it away.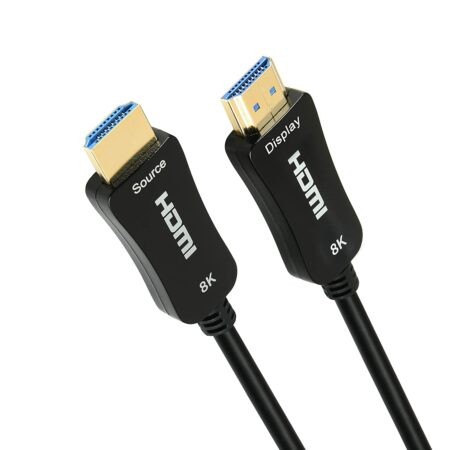 Taken on its own this cable from iBirdie is nothing to write home about. Sure, it's solidly built, with easy grip connectors and tension relief grommets, and the cable itself is plenty heavy duty enough to withstand some abuse. But the real selling point here is the length, and you read the title correctly: this is a full 150-foot HDMI 2.1 cable capable of 4K at 120Hz. So, if you're looking to string an HDMI cable across your house, through your porch, or to an otherwise unreachable projector then it's going to do the job well and last a long time. Do keep in mind that the odd nature of this length of cable means that it is directional, so be sure to run the source end to your equipment and the display end to your television.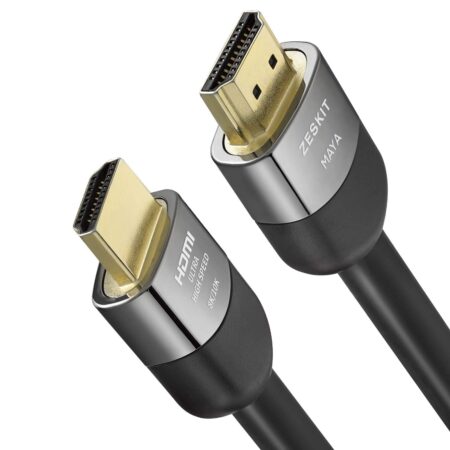 This cable from Zeskit checks all the boxes, but adds a few additional features that make it easily the most rugged cable on our listing. In addition to solid connectors and high-quality housing, this HDMI 2.1 cable is CL3 rated, which means it's robust enough to be used during in-wall installation. So, if you're looking to run and HDMI through the wall then it's an obvious choice, but it's also just an all-around rugged cable for use in more accident prone environments. It also comes in some odd lengths as far as HDMI cables go (13ft/16ft/23ft), which could be useful for those with very specific length requirements.
Related: 2021's 7 Best HDMI Cables for Gaming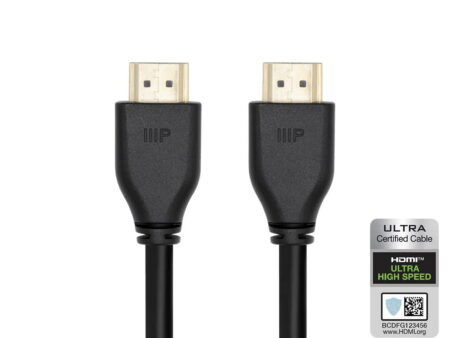 You might notice that we haven't selected a specific individual cable from Monoprice here, and that's because they have well over 20 different variations available on their site. They offer huge amounts of color, length, and material options for just about any HDMI application that you could possibly want. Any of their HDMI 2.0 or HDMI 2.1 cables will get the job done well, with the only downside being that ordering direct from their website takes a bit longer than your usual Amazon Prime order. But if you're willing to wait an extra day or two then you'll be in for your choice of high-quality HDMI cabling.
These days it's a buyer's market when it comes to HDMI cables. 4K resolutions are fully supported at 60Hz in anything at or above HDMI 2.0, and choosing one is going to boil down to exactly what device you're going to be using it with.
For more hardware recommendations check out Best Gaming Gloves and Best AMD Motherboards for Gaming on Pro Game Guides.
This article includes affiliate links, which may provide small compensation to Pro Game Guides.