PC gaming on the go is more viable than it ever has been. Graphics cards continue to get more and more efficient, which means they can go in perpetually thinner and lighter machines. Unfortunately, as laptops continue to shed pounds they also shed ports, and at a certain level of thinness even the smallest 2.4Ghz mouse dongle can become cumbersome or just not have an open port to plug into.
As such we see more and more companies turning to Bluetooth mice, and not just because the standard has evolved over the years to reduce latency to barely noticeable levels. These days many Bluetooth mice are custom tailored for gaming, and present as robust a feature set as their 2.4GHz or wired counterparts. So if you're looking to lose the dongle while gaming on the go then a Bluetooth gaming mouse might be the fix you're after.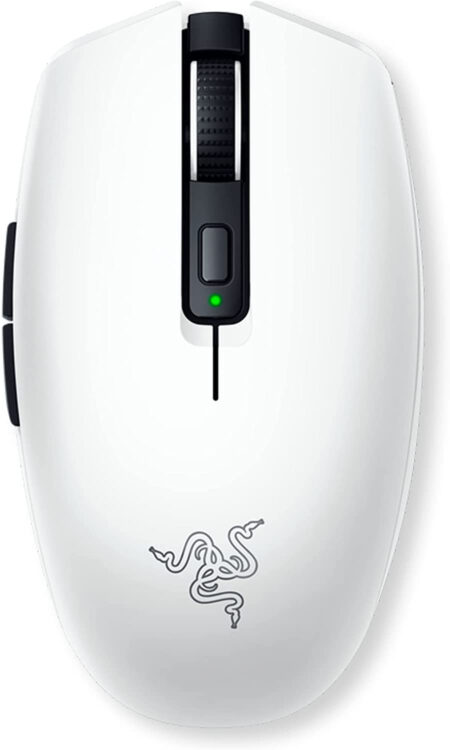 Razer has been defining what mice look like in the gaming landscape for years, but they often shy away from Bluetooth for the majority of their various models. The Orochi V2 fully embraces its heritage as the kind of Bluetooth mouse that you'd toss in a bag, with a slim no-snag design, a 60g weight, and 950 hours of battery life via Bluetooth. It also supports 2.4GHz via an included dongle so you can use it in a more traditional wireless mode if you'd like. Razer has outfitted the Orochi with a gaming-capable 5G 18,000 DPI sensor, and it syncs with their Synapse software suite for customization. If you're after a toss-it-and-forget-it style backpack gaming mouse to keep on you then it's a great option.
Related: Best Budget Wireless Gaming Mouse | 5 Best Budget Wireless Mice
The Basilisk connects via either 2.4GHz or Bluetooth LE, and offers all the same options you would find on a standard gaming mouse but in a compelling on-the-go friendly package. It features a 16,000 DPI sensor, Omron switches rated at 50 million clicks, fully programmable buttons (via Razer's Synapse software), and an impressive 485 hours of battery life via Bluetooth. Design-wise it's a full-featured mouse footprint with a platform for resting your thumb, a full-length body, and texture on either side to make sure your hand doesn't slip off while repositioning. If you like the features of Razer's Basilisk line then the Bluetooth version brings all of that to the table while remaining mobile and Bluetooth friendly.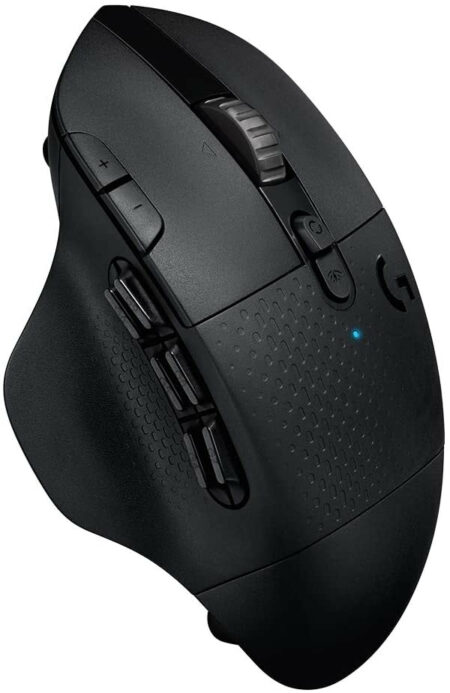 The G604 Lightspeed is another mouse from Logitech that uses their celebrated Hero sensor, seen here using the 25,600 DPI version. Logitech rates the Bluetooth response time at 1ms and rates the battery life at five months via Bluetooth off of a single AA battery. It also comes equipped with 15 fully programmable buttons (via Logitech's G Hub software) and a dual mode scroll wheel that can shift between smooth and ratchet scrolling modes. The G604 is a gaming mouse at heart, but the lengthy battery life and dual mode scroll make it a great Bluetooth mouse for basic productivity tasks as well.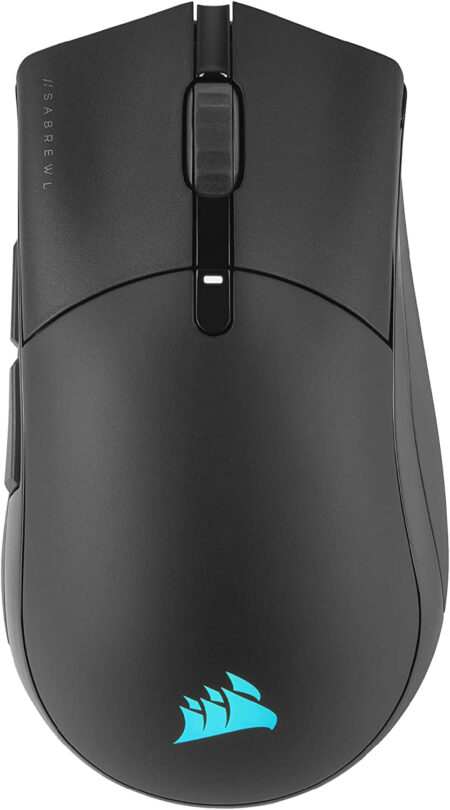 At first glance, the Sabre from Corsair is a bit spartan. It's sleek, ergonomic, and aside from the subtle RGB logo on the body just looks like your run-of-the-mill desktop mouse. But under the hood Corsair has included a 26,000 DPI sensor with a 2,000Hz polling rate, spring loaded buttons, and a lightweight 79g body. This unassuming Bluetooth mouse is capable of some serious gaming. So, if you're in the market but don't want something covered in buttons gamer logos then it's a great performer in a very clean package.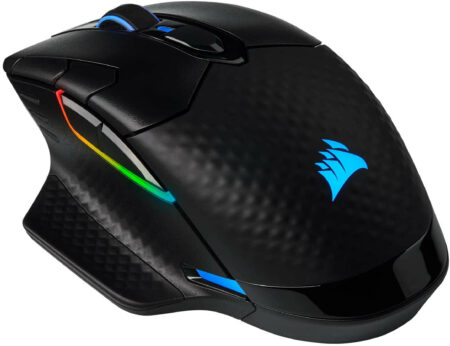 On the exact opposite end of the mouse spectrum from something like Corsair's Sabre line of mice is the Dark Core RGB Pro SE. This 18,000 DPI mouse sports a USB Type-C connector for charging or wired play, dual mode wireless, RGB backlighting, and wireless Qi charging to make sure it's always ready to go. It has an elongated thumb platform for comfort during long sessions, and the entire body outside of the buttons is textured to maximize grip. The battery is rated at a modest 50 hours, but with Type-C and Qi charging keeping it topped up shouldn't be an issue as long as you don't mind keeping one of those solutions handy.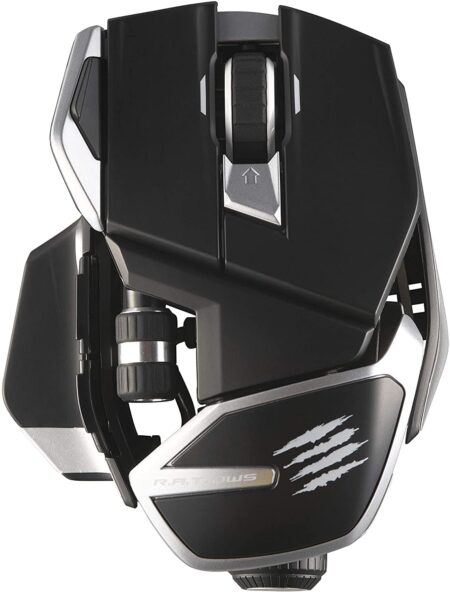 Mad Catz was gone for a hot minute, and the entire gaming accessory landscape seemed to feel just a bit dimmer in their absence. Thankfully, they've returned and have continued their beloved line of R.A.T gaming mice with the R.A.T DWS. Like most other R.A.T models it features interchangeable palm and pinky rests, an adjustable body length, a side scroll wheel, and a precision clutch. For the money, you'd be hard-pressed to find a more customizable mouse on the market today, and this new model sports Bluetooth 5.0, mouse switches rated at 60 million clicks, and a 16,000 DPI sensor. On a single AA battery, you'll be able to squeeze 300 hours of life out of it, and it sports a hefty 100g aluminum frame. If you want a Bluetooth gaming mouse that really does it all, then the R.A.T is where it's at.
PC gaming purists might scoff at Bluetooth mice, alleging that the latency introduced when using one is untenable. But in practice with newer Bluetooth technologies it's a safe bet that very few would be able to even notice the difference when using a Bluetooth mouse versus a 2.4Ghz model, and even fewer would care. And with true gaming mice being outfitted with those newer technologies, you can now get your gaming in on the go without worrying about dongle or cords rattling around in the bottom of your backpack.
For more hardware recommendations check out Best Keyboard and Mouse for the PS5 and Best Gaming Gloves on Pro Game Guides.
This article includes affiliate links, which may provide small compensation to Pro Game Guides.