Streaming a game console, or even just a secondary computer, is tough business. That difficulty is exacerbated by a glut of lower-end capture cards flooding the market in recent years. While most of them are fine for basic video capture, latency and restrictive supported resolutions means that gaming with one is going to be pretty rough. Thankfully higher-end cards are easy to come by, and will work in just about any major streaming software suite that you're likely to be running.
As a note: you'll see capture cards listing resolutions for capture (or recording) and passthrough. Capture is the resolution and framerate that will actually be streamed/recorded, while passthrough is the resolution and framerate that you'll see locally on your TV or monitor.
The Mirabox 2021 Real 4K is a USB 3.0 capture card capable of 4K streaming at 30Hz, with 4K 60Hz passthrough. This means that while your stream is going to be running at 30 FPS, you'll still be able to fully experience 60 FPS gaming on your television or monitor. It offers 3.5m microphone input and output so you can pipe your audio directly into the stream itself and monitor it in real-time.
Mirabox 2 In 2 Out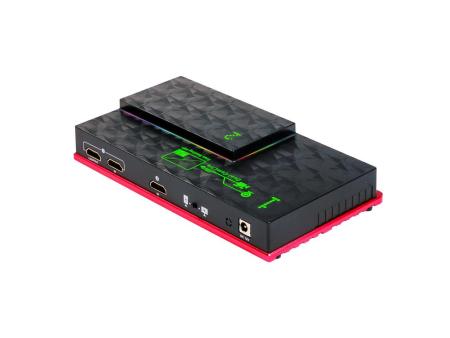 This capture card is capable of capturing dual HDMI inputs and displaying them in a variety of picture-in-picture layouts. This is useful if you have the need to capture either two devices at once, or simply want to overlay your video at a hardware level instead of having to create different scene elements in OBS. It's capable of 4K at 30Hz, and sports a built-in OSD for controlling the scene live as you're streaming without the need to stop the stream to adjust the scene.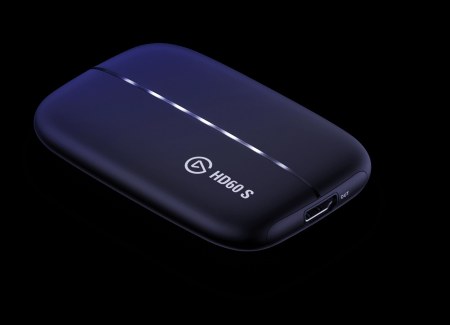 The HD60 S from Elgato is their entry-level device, with solid 1080p 60Hz capture capability and a USB Type-C connection. Hardware-wise it's a tad on the basic side, but the real benefit here is being fully compatible with Elgato's own streaming software suite which provides a litany of useful features as well as full compatibility with OBS and Streamlabs. If you're just wanting to stream 1080p and need a basic, solid capture card then it's a reliable performer.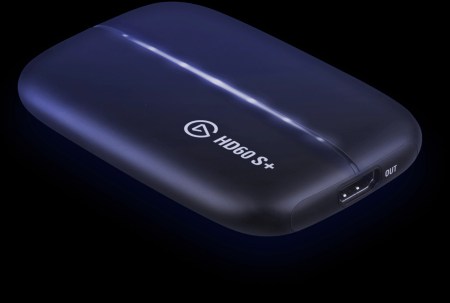 Taking things up a notch from Elgato's HD60 S is the HD60 S+, which features 4K 60Hz passthrough and capture with HDR10, and includes the same level of software capabilities as the HD60 S. It runs off of a single USB Type-C, and has multi-app support so you can capture gameplay in multiple programs at once. This can be useful if you want to record raw game footage in OBS while streaming in Streamlabs, for example.
This PCIe x1 capture card from Elgato features H.264 hardware encoding to reduce some of the strain on your CPU, which can be a boon for mid-tier or lower-end systems. It's only running at 1080p 60Hz, but provides a very solid baseline experience if you're running older games or hardware and don't have a need for a 4K capture card just yet. It features a much higher bitrate compared to USB capture cards as well, which can provide a bump in quality.
The 4K60 Pro is the highest of the high end from Elgato. It's capable of full 4K 60Hz passthrough with HDR10 via PCIe x4. It also provides high framerate passthrough with 1080p at 240Hz and 1440p at 144Hz being passed through to your monitor or television so you won't be losing higher framerates locally even when streaming.
The Live Gamer 4K from AVerMedia is a PCIe Gen 2 x4 capture card capable of 4K 60Hz capture with HDR enabled, and supports high framerate passthrough for lower resolutions. It comes packed with CyberLink's PowerDirector 15 software suite, and AVerMedia has their own software suite that can be used for adjusting the various settings and resolutions on the card without having to go through OBS. It also features full RGB lighting in three different modes, so it will look right at home if you're running a lot of RGB in your PC case.
When choosing a capture card you should always start with your preferred capture resolution and framerate, then make sure that your preferred passthrough resolution and framerate are also supported. After that, it's just a matter of interface type and price range. PCIe card will almost always provide a higher bitrate as compared to USB, but the convenience of a USB capture card is useful in setups that you don't leave permanently set up.
For more hardware guides, check out Best Gaming Hardware Holiday Gifts and 2021's 6 Best Ring Lights for Streaming on Pro Game Guides.
This article includes affiliate links, which may provide small compensation to Pro Game Guides.