The idea of gaming gloves might sound a bit excessive at first glance, but there are actually several reasons that you might be in the market for a pair. For starters, those with sweaty hands will likely appreciate something to wick away moisture and provide more stable contact with controllers and mice that doesn't leave sweat behind when you're done gaming. Outside of just being unpleasant, a sweaty controller can also cause your hands to slip during long sessions, which is never fun. In addition to keeping your controller sweat-free, a pair of compression gloves can provide pain relief for those suffering from repetitive stress injuries or arthritis.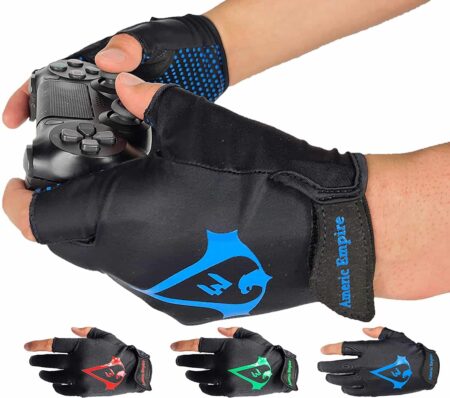 These gloves from Americ Empire Pro come outfitted with fingerless thumb and index fingers to provide uninhibited access to buttons and triggers for those of you who don't like the feeling of a layer between your fingertips and controller. The palms are fitted with rubberized dots to help maintain grip, and the glove itself is made of spandex that should stretch easily and maintain its shape over time. The rest of this pair is pretty standard: full finger wells for the rest of the digits, hook and loop fastener, and stitched edging provide a solid baseline that should hold up through many gaming sessions.
Related: 2021's 5 Best PC Gaming Controllers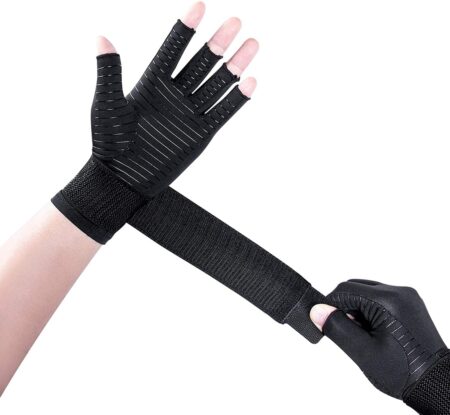 These aren't gaming gloves per se, but they are some solid fingertip-less compression gloves. So if you're in the market for something to help ease a repetitive stress injury or arthritis while gaming, then this pair is a solid choice. The fingertip design means that you're still able to use buttons and analog sticks normally while maintaining compression all the way down your finger lengths, instead of a more open fully fingerless design that would do little in the way of compression. The palms are lined with a high-grip material and the glove material is copper-infused.
Ironclad PC Gaming Gloves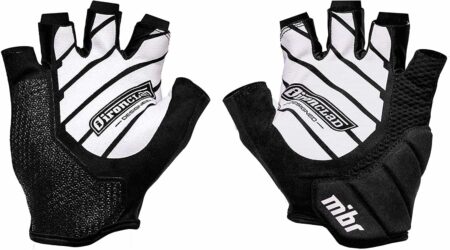 These gloves from Ironclad are specifically billed as PC gaming gloves, but they'll work for just about any mode of gaming you care to use them for. The PC designation comes from the low-friction coating on the palm to make mouse adjustments easier, but the edge of the glove still has a high-grip rubberized finish along the thumb. The half-finger design means that your digits are free to use whatever controller you desire, and they come in a variety of colors and sizes to suit your preference.
Ironclad Console Gaming Gloves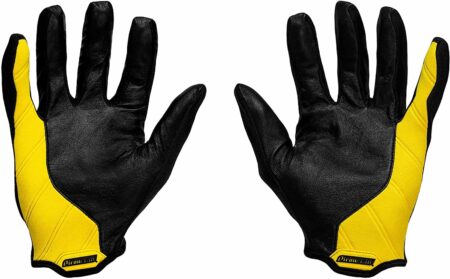 Ironclad's console gaming gloves have an almost inverse feature set when compared to their PC gaming gloves. The palms are high grip with the thumb portions being low friction to make controller slippage less likely while maintaining the ability to re-adjust your grip. They also feature full-length touchscreen compatible fingers, which are great if you're looking to get some long phone gaming sessions in.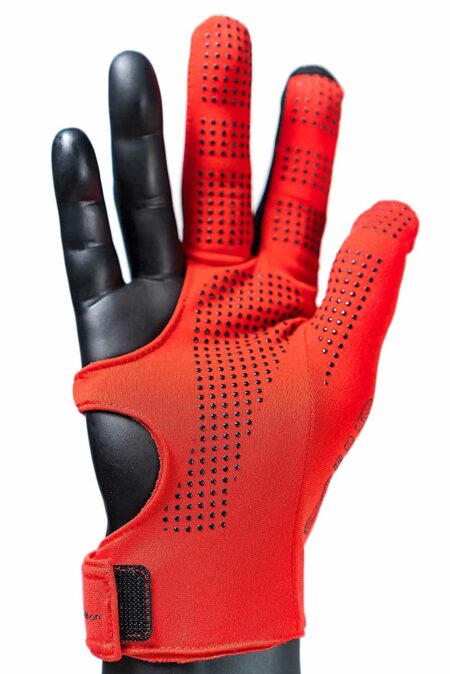 The thing about using gloves for sweaty hands is that even though the glove blocks the sweat from getting all over your controller, having your hands encased in material often leads to more sweating. This can be uncomfortable and even lead to things like discomfort and chafing over long enough sessions. The ring and pinky fingers here are fully uncovered and half the palm is open, leading to a highly breathable design that maintains grip and comfort where it counts. The thumb, index, and middle fingers are fully covered and dotted with rubberized grip and the entire glove is made of extremely thin fabric that will let even the covered portions of your hand breath properly.
A high-performance gaming glove can make all the difference for those of you suffering from sweaty hands or a repetitive stress injury. But even beyond that, having a more solid grip on your controller or mouse is likely going to increase your performance during long game sessions. After enough hours even small things like the texture on your controller's triggers can begin to fatigue your fingertips.
For more recommendations check out Best AMD Motherboards for Gaming and Best Ethernet Cable Splitters on Pro Game Guides.
This article includes affiliate links, which may provide small compensation to Pro Game Guides.