Life isn't always easy for the left-handed, and that holds true in the realm of PC gaming as well. While most PC peripherals are handedness independent and you can move them to wherever you find comfortable on your desk, the mouse remains a constant point of contention. Due to the constant march of ergonomics the humble computer mouse has morphed over the years into from its brick-like origins into something that your hand almost fits into. And that's especially true of gaming mice, which are often carefully designed in such a way as to reduce repetitive stress injuries and ease tension in the wrist and forearm.
That is, unless you're left-handed. Thankfully some companies have woken up to the idea that not everyone fits their exact ergonomic mold and they have started paying more attention to those who needs something that specifically fits their left-handed needs. So, take a look below to see which left-handed mouse is going to be best for your southpaw gaming setup! As a note we'll be covering mice that are listed as specifically ambidextrous, since true left-handed only mice are still exceedingly difficult to find.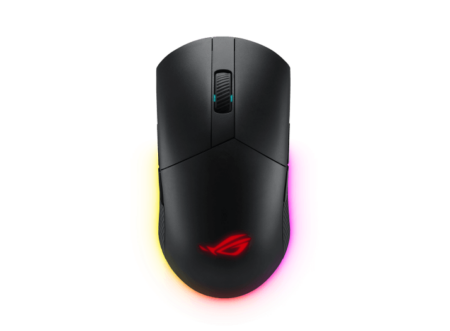 This ambidextrous mouse design from ASUS doesn't just provide multiple grip options, it also provides three different connection options as well: wired, Bluetooth LE, and 2.4GHz via a RF dongle. In their testing with the included RGB (compatible with AuraSYNC) turned off they rated it at 69 hours of usage via the RF dongle and 100 hours via Bluetooth LE. It also includes a magnetic cover and additional switches so that you can change the button switches to one of the other included options that more closely matches your preferred resistance level. And left-handed options don't end there, because the side buttons are magnetic and can be moved to the appropriate side of the mouse for your gaming pleasure. On top of all of that it provides a DPI range of 100 to 16,000 and 400 inches per second tracking.
Logitech's G903 might look a little plain on the surface, but it's hiding quite a bevy of features that should appeal to all gamers, left-handed or not. It offers a button tension system that lets you change the tension of your clicks, a dual-mode scroll wheel, removable side buttons for your preferred orientation, button customization via their software, and compatibility with their POWERPLAY wireless charging mouse pads.
To top it off it also uses their Hero 25K sensor (with a maximum DPI of 25,600) and lists a 140+ hour battery life with the rechargeable battery. For those that want even more customization it offers RGB that is compatible with their LIGHTSYNC software suite and an optional included weights to add some heft.
Related: 2021's 5 Best RGB Mousepads | The Best LED Mousepads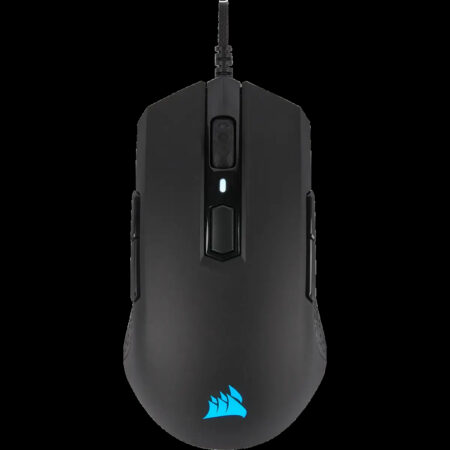 The Corsair M55 is a bit more on the budget side than the mice we've listed so far. But with that very attractive price tag comes a solid true ambidextrous design, with programmable buttons on both sides so you can adjust things to your liking. Additionally it comes with a 12,400 DPI sensor and clocks in at a surprisingly light 86 grams, so you'll be able to flick with the best of them.
It also includes RGB and compatibility with Corsair's RGB software suite, which is a bonus if you're already running Corsair brand RGB solutions elsewhere in your gaming setup. It even comes in a white option if you're looking to fully coordinate your peripheral colors.
Razer is well-known in the gaming peripheral game, and not just for their iconic black and green color design. They've been designing high-end mice for a long time and the Viper is no different. At 69 grams the Viper is lightweight, offers a symmetrical ambidextrous design, and should be great for FPS players. It also includes an optical switch that provide lightning-fast actuation for those of you wanting to get some faster paced gaming in.
As with most of their peripherals it includes RGB and is compatible with their RGB software suite, where you can also program the buttons to your liking. It's also worth noting that Razer does make specifically left-handed versions of some of their mice, but they are also critically out of stock and sell out very fast when they do become available. If you can get your hands on one of them then they're worth considering, but we're sticking with the ambidextrous design since it's much easier to find.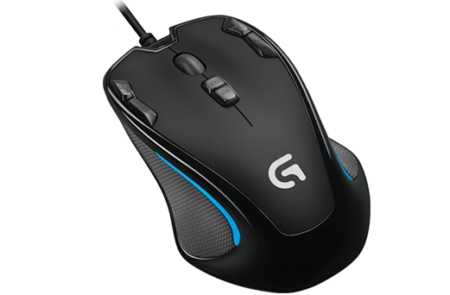 Finally, some real ergonomics! Most ambidextrous designs suffer from the same fatal flaw: the symmetrical design often means a very non-ergonomic design to keep everyone happy. The G300s from Logitech bucks that trend and offers a very curved, ergonomic design regardless of how whether or not you're right or left handed. It also provides nine programmable buttons, support for up to seven on-board profiles (which are saved on the mouse), and the ability to shift DPI on the fly as customized within Logitech's software. So if you're tired of non-ergonomic ambidextrous designs then the G300s could be the mouse for you.
Related: 2021's 7 Best HDMI Cables for Gaming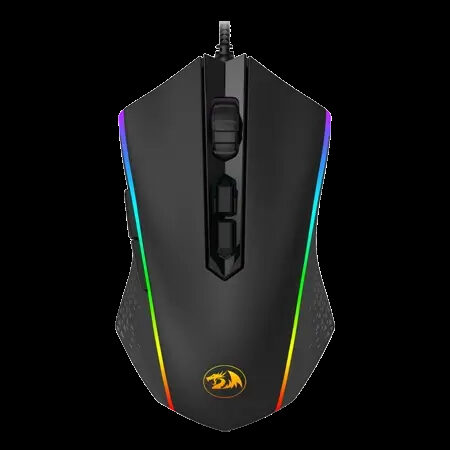 Finally with have the M710 from Redragon. Known for its budget peripherals, Redragon has been coming up more and more on value-friendly peripheral lists over the last few years. The M710 offers a nice, curved ergonomic design, a set of customizable weights, and built-in RGB that is configurable via software. Although it's important to note: while the mouse's general shape is ambidextrous the side buttons are only on the left and are fixed in place. This will likely be okay for a lot of left-handed gamers who have become accustomed to right-handed mice over the years, but could be a deal breaker for some. If you're able to look past it though the M710 is a solid budget option with a 5,000 DPI sensor.
Choosing a mouse is difficult to begin with, but choosing a mouse that's also left-handed friendly can feel downright frustrating. Due to the way manufacturing works, companies likely aren't going to be coming out with many specifically left-handed mice very often or in great numbers but we are seeing more and more ambidextrous mice that work great and include the features right-handed gamers have been enjoying for years. As with most mice it's also important to consider things like weight and ergonomics, since you'll be contending with those regularly. It's also worth noting what your current mouse DPI preference is, since that will define the upper limit of your mouse's sensitivity during use.
For more hardware recommendations check out 2021's Best Gaming Keyboards Under $100: Best Budget Gaming Keyboards and 2021's 6 Best White Gaming Desks on Pro Game Guides.
This article includes affiliate links, which may provide small compensation to Pro Game Guides.