From tough guys to gamer girls and everything in between, there has never been a better time to rock pink. For gaming headsets, there are multiple options of pink and the ability to have cat ears for maximum cuteness. Multiple brands have recognized the desire for other colors than black and white and pink has been making quite the name for itself in headset color. With multiple options to choose from it can be easy to get overwhelmed, however, you can find some solid choices below if you are having trouble making up your mind.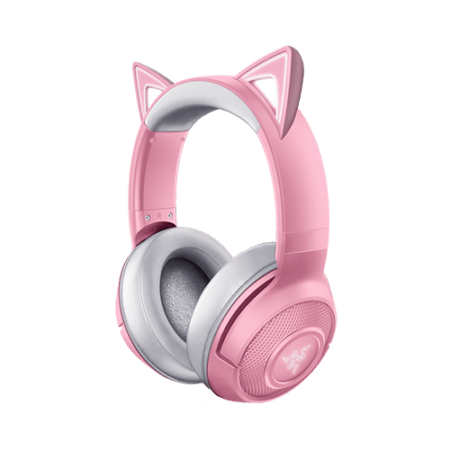 When it comes to gaming headsets no list is complete without mentioning Razer. Not only does Razer make several headsets that come in pink, but they also come with cat ears! The Razer Kraken Kitty isn't just an adorable pair of headphones, it also comes jam-packed with awesome features. For starters, it comes with an active noise-canceling microphone built-in which is crucial when calling out to your team. The THX Spatial Audio will truly immerse you into the game and keep you aware of your surroundings. Plus the bass is pretty good as well for when an explosion happens to go off nearby. As far as style, the Razer Kraken Kitty headset is also quite comfortable and has cooling ear cushions. This can all be summed up by Razer's self-coined "Meow Factor" and can be yours for $149.99, cat's all folks!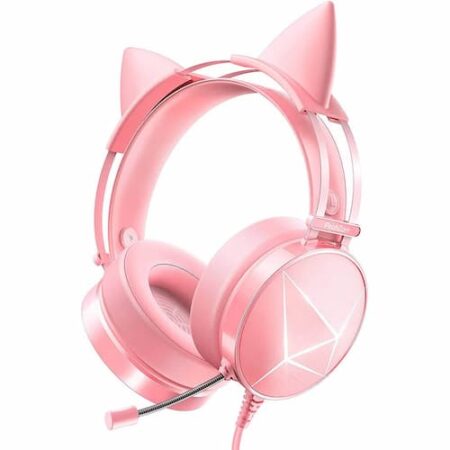 If you have ever wanted to live a fantasy as a cat person then look no further than the PeohZarr Pink Gaming Headset. Okay it won't actually make you a cat person but this pink headset does come attached with cat ears already. Besides being cute and stylish this headset offers excellent sound quality. The PeohZarr Pink Headset has surround sound as well as noise cancellation and rich bass that isn't overpowering. Additionally, they are quite comfortable and offer a 360-degree noise isolating microphone already built-in. It also features LED lights on the outside of the soft interior ear pads. These headphones are also compatible with Xbox, PlayStation, Nintendo Switch, and PC and can be purchased for less than $100.
Related: Best Girl Skins in Fortnite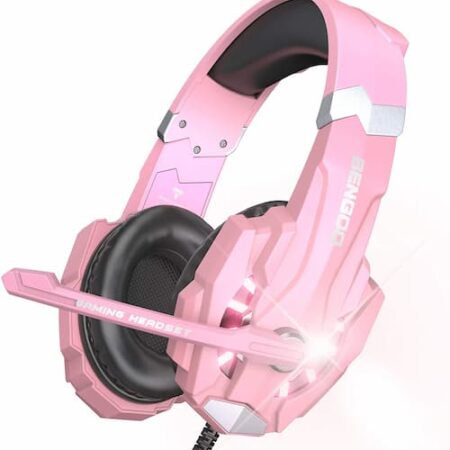 These headphones are the perfect starter pair for anyone just getting into gaming or for someone on a budget. At a price of only $19.99, the sound quality is a lot better than what you would expect. The BENGOO G9000 Professional Pink Headset has noise cancellation, clear and isolated audio in game, and decent bass. The built-in microphone is flexible up to 120 degrees and has noise isolating properties. The adjustable headband ensures comfort for anyone and this headset even has LED lights. The cable is strong and durable and also is designed to prevent tangling. Finally, the BENGOO G9000 has a volume wheel and a mute button on the side for adjusting audio in game. They are compatible with Xbox, PlayStation, Nintendo Switch, PC, and mobile too for all your gaming needs.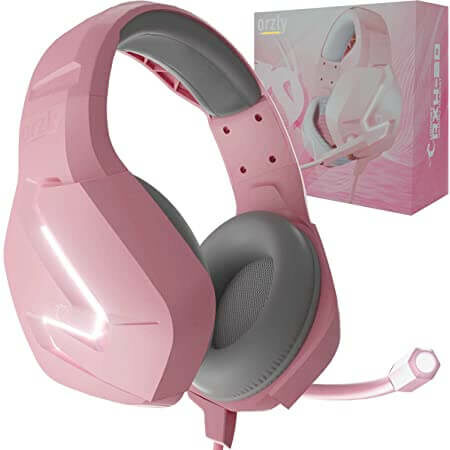 The Orzly Pink Gaming Headset features a simplistic but sleek design that provides comfort for both short and long gaming sessions. It features a lightweight aluminum frame and has soft and thick ear cups for maximum comfort. The 50 mm directional drivers provide excellent sound quality so you can hear every footstep and sound cue. In addition to this, it also features a noise-canceling microphone so you can communicate with your teammates clearly. The mic also features in-line audio controls to change your settings in the middle of playing. The Orzly Pink Gaming Headset is compatible with Playstation, Xbox, PC, Nintendo Switch, and mobile for all your gaming needs. Lastly, you can have all this for under $50 making the Orzly Pink Gaming Headset a great bargain for gamers on a budget.
Related: How to get the Bad Kitty Headphones in Roblox Royale High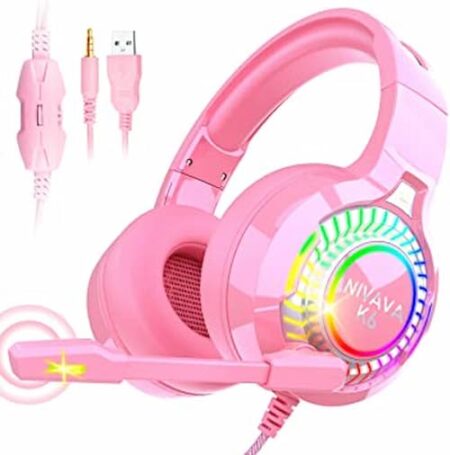 Besides having a fun-to-say name, the Nivava K6 Gaming Headset is a truly unique-looking pair of headphones. In addition to its stylish look, it also has some great audio features. This headset delivers clear and crisp audio, even at maximum volume without distorting the quality. This will keep you immersed in your game and with the bass, you will truly feel as if you are there. It also has a noise-canceling microphone that will isolate your voice from the background audio. Comfort is also a priority for Nivava and this headset is no different. It has comfortable ear cups as well as a lightweight and durable frame. In addition to its comfort, the Nivava K6 Gaming Headset has RGB exterior lights that look great with pink. Even better is the incredibly low price that allows you to get a great pair of headphones for a bargain!
When it comes to pinking the best option for a gaming headset, you'll want to consider what level of competition you want to get into, what kind of games you play, and ultimately what your budget is. For the best of all three the PeohZarr Pink Gaming Headset is a solid choice that complements most levels and styles of gaming.
For more information on headphones and gaming, check out How to Connect Bluetooth Headphones to Your Xbox Series X/S and 2021's 9 Best Gaming Earbuds.